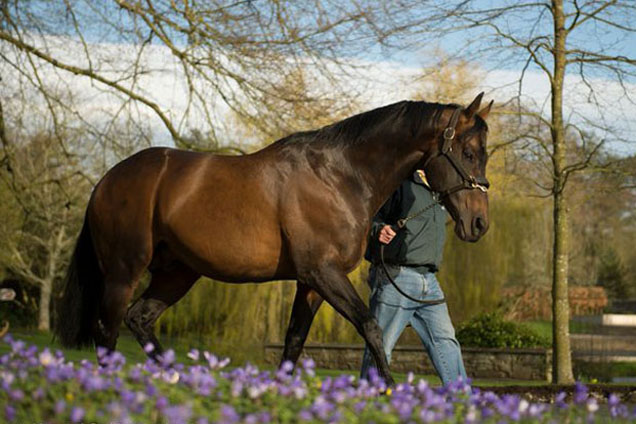 In keeping with many studs across Europe, the Irish National Stud have reduced fees across for their eight-strong roster, including Invincible Spirit (Green Desert), who will stand for a fee of €80,000, down from €100,000 in 2020.
The son of Green Desert (Danzig) - whose exploits of a sire of sires is no more prevalent than in Australia through the exploits of his son I Am Invincible - has sired eight stakes winners this year headlined by elite-level winners Nazeef and Digital Age.
Invincible Spirit will once again stand alongside last year's Irish 2,000 Guineas (Gr 1, 1m) hero Phoenix Of Spain (Lope De Vega), who will stand for a fee of €12,500, down from €15,000 this year.
Former Cornerstone shuttler Free Eagle (High Chaparral) will stand for a fee of €8,000, having stood last term at a fee of €12,500, while National Defense (Invincible Spirit), who is covering his second book of mares at Sun Stud, has had his fee reduced from €8,000 to €5,000.
"There is no denying that this year has been a tough one," said chief executive Cathal Beale. With that in mind, we present our stallions for 2021 with all fees significantly reduced, by up to 66 per cent, to allow breeders to find value and profit in the years to come."

Stallion 2021 fee / 2020 fee
Invincible Spirit €80,000 / €100,000
Phoenix Of Spain €12,500 / €15,000
Free Eagle €8,000 / €12,500
Decorated Knight €7,500 / €9,000
National Defense €5,000 / €8,000
Equiano €3,000 / £6,000
Elusive Pimpernel €2,500 / €3,000
Dragon Pulse €2,000 / €6,000