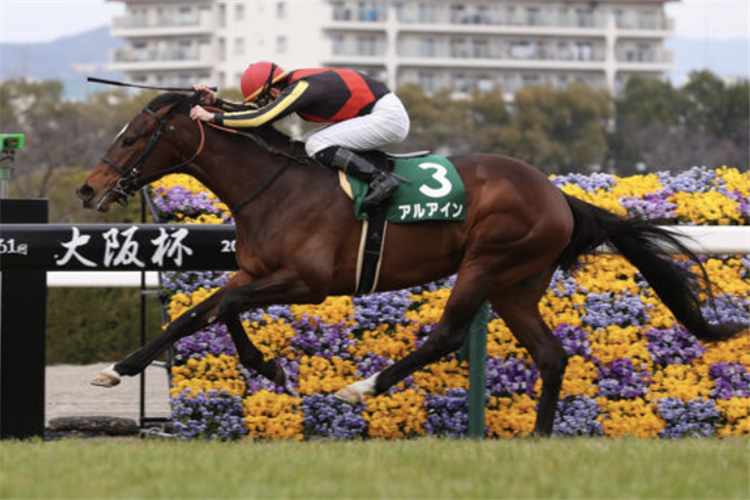 Due to the ongoing effects of the coronavirus pandemic, Satono Aladdin (Deep Impact) will not shuttle to Rich Hill Stud in 2020, while Al Ain (Deep Impact) - who was about to embark on his first southern hemisphere season at Chatsworth Stud - will no longer be travelling to Australia.
International Racehorse Transport's Chris Burke on Monday confirmed that Japanese air authorities did not permit grooms to be on the cargo planes with the horses that would have allowed them to fly to Australia.
"There's currently no direct flights that we can get the horses down here on due to the restrictions on grooms travelling out of Japan," Burke said. "Some of the airlines have put mitigation measures in place, so it does allow staff to travel, but unfortunately the airline service out of Japan hasn't got any of those in place, so that's what's caused it.
"The cargo aircraft that leave from Japan on an acceptable route for quarantine here are currently not taking any other people other than airline-employed flight crew."
Chatswood Stud's Nic Willis expressed his disappointment at the news Al Ain would be forced to miss his first covering season at the stud.
"It's very disappointing and we're very flat about it given how well received he'd been," Willis said.
"We would have done very well out of him as we'd had quite a few mares and new clients who hadn't booked with us before, so we were very excited. "We'd been working on the deal from January until last month when the announcement was made. It was all I'd been thinking about.
"We will readdress next year and aim to get him back," Willis said. "The owners in Japan were very happy with us. We were keeping them up to date with the bookings and what mares he'd attracted. It's pretty tough."
Rich Hill Stud's John Thompson echoed the sentiments of Willis in relation to them being forced to pull the pin on the plan to shuttle Satano Aladdin, whose first yearlings hit the sales ring next year.
"It's down to the reduction in flights all around the world and air freight is at an absolute premium and they (Shadai) contacted all the major airlines that fly into Japan, but there are no freight spaces for two stallions and grooms," John Thompson said.
"It's worldwide and that's just the way things are at the moment. All parties have been trying for some time to hopefully make it happen, but cost effectively it just can't be done."
Thompson was still looking on the bright side and the pulling power of its quartet of residents.
"From our perspective it's quite disappointing, but we have got four nice stallions here – two proven in Shocking and Proisir and two exciting young ones in Vadamos and Ace High," Thompson said.
"It's not the end of the world and we will have some lovely yearlings by Satono Aladdin to sell next year at Karaka."