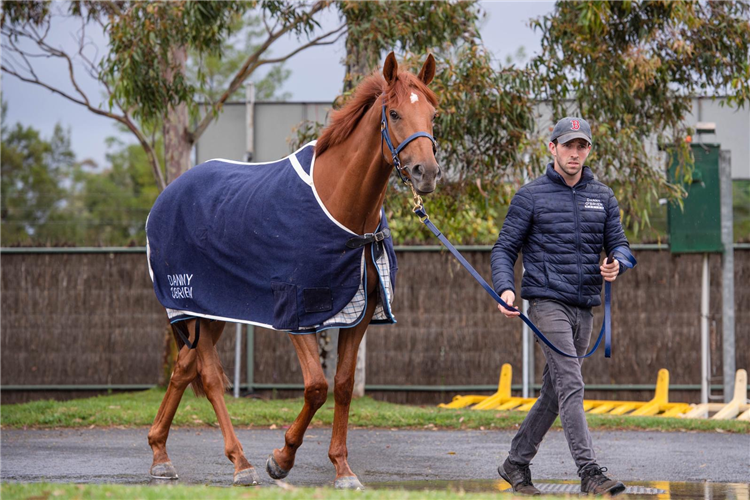 Name: Ben Gleeson
Age: 25
Current job title: Assistant trainer to Danny O'Brien
How did you get into the industry?
I got into the industry due to my parents. My mother Merilyn Anderson was a trainer and my father Damien Gleeson operates a breeding farm. The passion and interest was always fostered through them basically.
What was your first job in racing?
My first experiences in the industry came through helping mum at trackwork in the mornings, while seasonally working at the yearlings sales for dad.
First racing memory?
My first racing memory would be going to my first Cox Plate, and watching Sunline win like the superstar she was. Ever since I have loved the Cox Plate and the race day itself more than any other day.
Who has been the biggest influence on your career?
Working for Shannon Hope had a huge impact on me. He taught me the most about work ethic and how far it can get you. Even more so about how important the basics are when doing something properly. I have carried these lessons with me all the way through.
If there was one thing you could change about racing / bloodstock in Australia, what would it be and why?
I would change the trackwork times. Training horses in the light is the best way to see your horses train. Europe manage it and I can't see why we can't here. Furthermore, it'll improve the welfare and life of staff and attract more people to industry. I think it would be a huge benefit to the industry.
I think in terms of race days themselves and general interest in the sport, racing is doing a great job promoting itself and increasing the awareness of big race days. The industry is making it more of a spectacle for all age groups and seem to be generating the right crowd numbers. In terms of work wise though, again, I would change trackwork hours to make the job more appealing.
If you didn't work in racing, what would you be doing?
I don't even know what else I would be doing. I only really know horses and that's it haha!
Favourite racehorse of all time?
My favourite racehorse was So You Think.
Do you think COVID will have an affect on the industry and if so what will it be?
Covid is obviously crushing the big carnivals in terms of crowd numbers and therefore revenue. It will therefore take the clubs a while to build back up, but they are doing an amazing job to still be running and providing such fantastic racing and prize money. The industry has done an amazing job to operate successfully through everything.