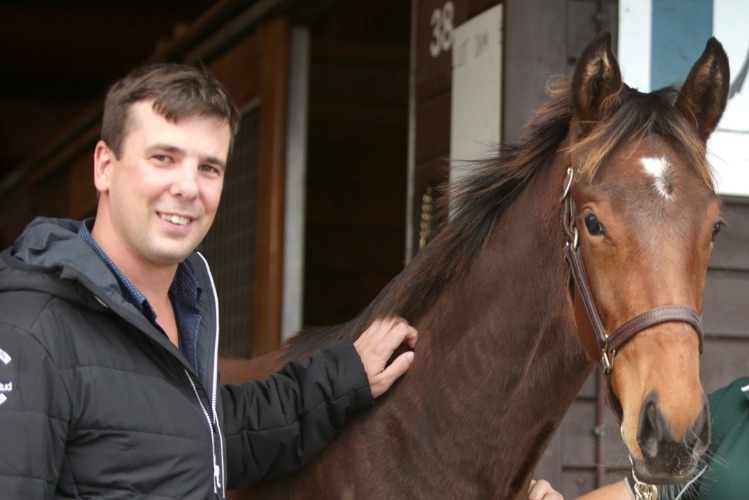 Name: Bevan Smith
Age: 30
Current Job Title: Owner/operator of Bevan Smith Bloodstock
How did you get into the industry?
I grew up in the industry. My father has worked in the industry most of his life and his father before him. Dad trained a small amount of slow horses for himself for about 20 years so from the day I can remember I was around horses and mucking out boxes.
What was your first job in racing?
Outside of the slave labour the old man forced me to do growing up, my first actual job in racing was a yearling prep at Waikato Stud when I was in high school.
First racing memory?
First really vivid memory of racing was the 1998 Melbourne Cup won by Jezabeel. Dad was doing a bit of work at the time for Jeanette Broome who bred Jezabeel so it was cool to have a small connection.
Who do you most admire in racing and why?
Chris Waller. He is from a small New Zealand town, much like me, and worked his way from the bottom to where he is now. To start out with basically nothing when he moved to Sydney and to create the racing juggernaut that he has now is something I admire. I have seen it first-hand how he achieved this, it is by hard work and meticulous attention to detail.
Who has been the biggest influence on your career?
A bit of a cliché but it has to be my old man. Growing up I learnt everything about horses from him. He is a very good horseman, I have plenty of the 'old-timers' who figure out that Chris is my father and come up to me tell me how much respect they have for him as horseman. He installed a strong work ethic into me, he was working nightshift at the freezing works to pay for the horses, that is the kind of dedication is what inspires me to work harder. He also only ever had cheap horses, he only really bought horses out of K3 at Karaka. The one time he went out and splurged was the first year the Karaka Million was introduced. He spent the most he had ever on a horse, Maureen Dorothy ($47,500) and she finished second in the inaugural Karaka Million (she would have won if she hadn't shied at the whip and went sideways). I would never tell him to his face, but I have a lot of respect for what he sees in a horse.
What can racing do to attract more people?
In New Zealand, there is a lot more that can be done, and we don't have time to go into! The industry is running so poorly, it is disheartening. I look over to Australia and people are asking this question, all I see envy as racing in Australia is doing so much better than we are in NZ. I am a believer that a great product attracts people and in our industry the product is our horses. We all saw the crowds Winx and Black Caviar attracted, champions are our best marketing tool. It is up to all participants in the industry to continue to produce great horses and strive to do things better in all aspects from breeding, sales (the part I am most involved in), racing through to aftercare. Most people in this industry are in it because we are passionate about horses, we do the right thing by them, and if we continue to be better for them, then people will be endeared to racing.
If there was one thing you could change about racing / bloodstock in Australia, what would it be and why?
What I find most disheartening is there are innocent people, usually those new to the industry, that are getting ripped off and don't even know. There is too much secret profiteering where transactions aren't publicly declared. The BHA review in the UK revealed serious problems in the bloodstock industry including fraudulent behaviour. There are a few bad eggs (as with all industries) in our part of the world as well and it something I want to see stamped out. When investors figure out they are being taken for a ride they will be turned off the industry completely, losing supporters to the industry - not just financially but you create a negative narrative that they will spread. As an industry we need to find a solution.
If you didn't work in racing, what would you be doing?
Going on how good my banana bread baking has been during lock down I would now say a baker.
Favourite racehorse of all time?
Sunline. I grew up in NZ watching her take on the world and it was inspiring. She was such a tough horse and you could see the expression of determination when she raced. I spoke of champions being our best marketing tool and even though I was young I have never seen a crowd like the one she drew to Te Rapa. There were Sunline hats everywhere and the people were there to see Sunline, she was the attraction – there was no music band, no grand dining experience or great hospitality. At rundown old Te Rapa Racecourse they were all there to get a glimpse of a champion.