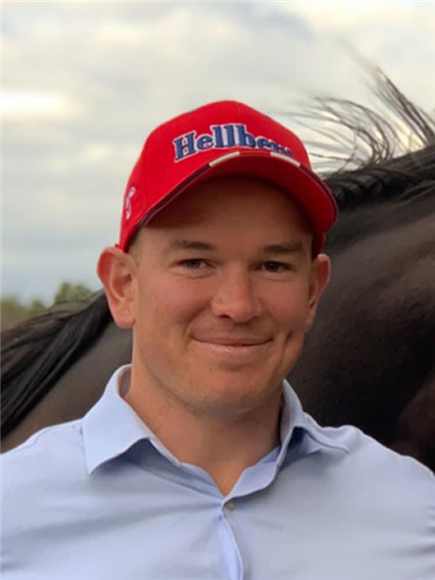 Name: Matt Scown
Age: 29
Current Job Title: General Manager, Yarraman Park Stud
How did you get into the industry?
My Grandfather bred, sold and raced horses, I spent a lot of time with him on his farm in New Zealand rearing young horses and going to the races to have a bet.
What was your first job in racing?
My first job in racing was when I was 14 working part time for trainer Chris Wood in Cambridge as a strapper.
First racing memory?
My first racing memory that sticks vividly in my mind is the amazing career that Sunline had on the track, being from New Zealand she was a mare that we all followed with great pride.
Who do you most admire in racing and why?
The person I most admire in racing is Aidan O'Brien, after visiting his training establishment and watching him in action really opened my eyes of how particular and dedicated he is to our sport. He eats, sleeps and breathes racing and his success reflects his dedication and hard work, it just shows you if you work hard at something you can achieve your goals.
Who has been the biggest influence on your career?
This is a difficult question, I have been fortunate enough to be surrounded by great people that have helped me to get to where I am today. The main man that comes to mind would have to be John Foote. He has paved the way for me to extend my knowledge in the thoroughbred industry from the moment I moved to Australia 8 years ago, we have become great friends and I will forever be grateful for everything he has done for me.
What can racing do to attract more people?
Other than G1 and feature race days we should look at making entry to the public areas free, race clubs could still enforce their dress regulations but open to the public could introduce knew people to our fantastic sport.
If there was one thing you could change about racing / bloodstock in Australia, what would it be and why?
It may come across a bit left field but I think we should have no racing on Monday's and dedicate Monday to trial and jump out days. It would give the hard working stable staff and jockeys time to set themselves up for the week ahead.
If you didn't work in racing, what would you be doing?
Like any good Kiwi I would most likely be playing for the All Blacks.
Favourite racehorse of all time?
I would have to stick solid with Sunline, what she achieved during her racing career was nothing short of phenomenal.