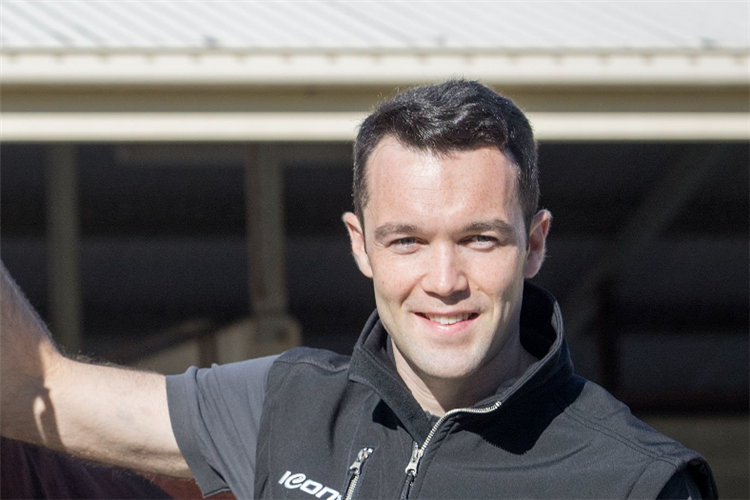 Name: Brian McGuire
Age: 30
Current Job Title: Racing & Bloodstock Manager, Aquis Farm
How did you get into the industry?
We always had horses at home, we mainly did show jumping and eventing but I was a big fan of pedigrees and racing. So, after my 21st I emptied my bank balance, bought a foal at Goffs November Sale to pinhook and have been trying to get money back ever since!
What was your first job in racing?
Working at JP McManus's Martinstown Stud in Limerick during one of my summer holidays, I was Istabraq mad when he was racing so I went to his retirement home.
First racing memory?
Going to Listowel Races with my grandfather when knee high.
Who do you most admire in racing and why?
John Magnier is hard to go past. A 16 year old when given the reins of his home farm in County Cork and built a global empire.
Who has been the biggest influence on your career?
Dermot Farrington. I called him out of the blue about nine or ten years ago to tag along at the foal sales and we've become good friends since. He's had huge success in both hemispheres, working for Dermot paved the way to come down to Australia. As quick as he'd be to put butter in your catalogue, he's be quicker to give you advice when needed.
What can racing do to attract more people?
Young people will drive the industry in the future – more university clubs could be established. Have student race days, stud farm visits, maybe an owner or trainer could lease a horse to a University Club, or 'be owners for a day' – a sample into the thrill of ownership. Who knows that could come of it!
If there was one thing you could change about racing / bloodstock in Australia, what would it be and why?
Covid-19 at the moment! A National Racing body I would hugely benefit the industry I believe. States need to work together, see the best taking on the best.
If you didn't work in racing, what would you be doing?
Possibly in the property game.
Favourite racehorse of all time?
Istabraq. Special mention to High Chaparral.