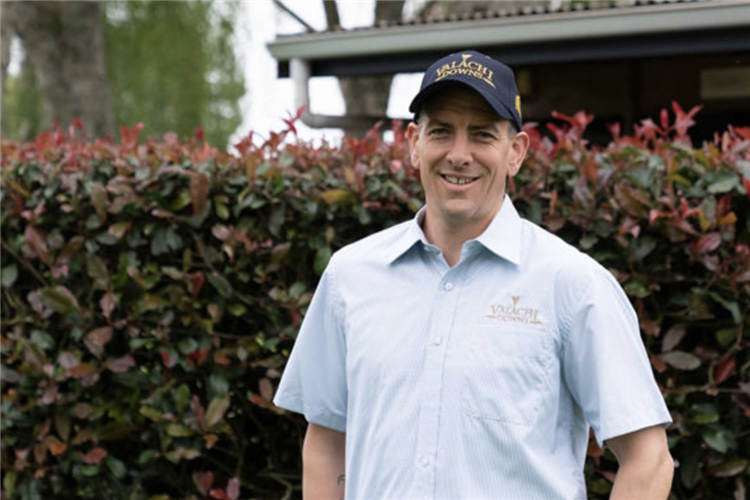 Kris Shailer is set to go into a training partnership with Stephen Autridge at the Valachi Downs Racing operation at the start of the new season from August 1.
Shailer has served as assistant trainer at Valachi's Matamata stable for the last two years, but his relationship with Autridge dates back much further than that.
"Kris started with me as an apprentice when he was 15 years old," said Autridge, a multiple Group 1 and premiership winner. "That was more than 20 years ago now, he's been working with me on and off ever since then.
"He has been a real asset to our team during that time. I've been thinking about bringing him into a training partnership for a little while, and now, with a growing team of horses around us, it will be good to be able to share the load with a capable co-trainer."
For the 36-year-old Shailer, the new role at Valachi is the latest chapter in a varied racing career.
He won 24 races as a jockey during his apprenticeship with Autridge in the late 1990s and early 2000s, and he later saddled 47 winners as a trainer – many in partnership with his brother Paul, who now manages the Queensland stable of champion trainer Chris Waller.
"It's a fantastic opportunity and I'm really grateful to Kevin, Joanna, Stephen and the entire Valachi team," Shailer said.
"I've worked with Steve for a long time now, I really enjoy working alongside him, and I'm looking forward to continuing to do so in this new role.
"There's a very nice team of Valachi horses in work and some lovely yearlings coming through as well. I can't wait to get started."
With their individual skills and proven partnership, Valachi Downs general manager Gareth Downey believes Autridge and Shailer are the perfect pair to train the Valachi Racing team.
Downey also pointed to Autridge's remarkable record of nurturing young talent, having previously mentored champion trainers Mark Walker and Jamie Richards.
"Stephen has, of course, played such an important role in mentoring and helping to develop young people in our industry throughout his career.
"Kris has become such a key support to Stephen over the years and has indeed become an integral part of the Valachi team as a whole.
"We are delighted to be formally recognising the excellent working partnership that exists between Stephen and Kris. We are very lucky to have the team of people we have at Valachi, and we look forward very much to the future of Valachi Racing under the guidance of Stephen and Kris."