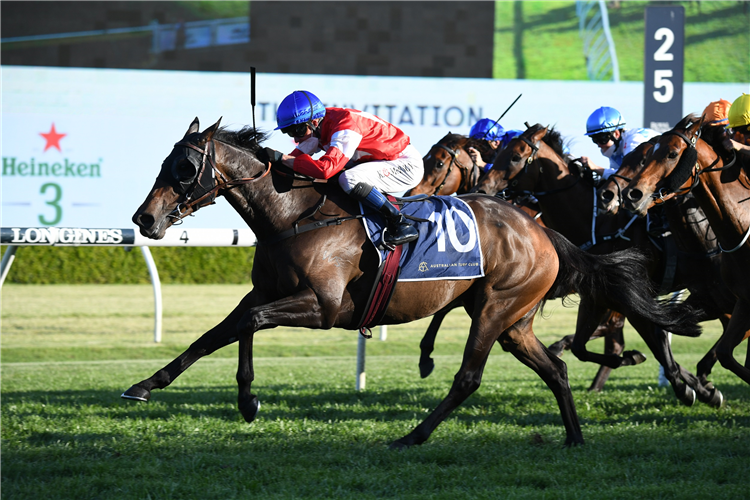 Inglis announced on Monday that the catalogue for their 2022 Classic Yearling Sale is now available online.
A total of 810 yearlings have been finalised for the sale – 660 for Book 1 and 150 for the Highway Session – to be held at Riverside from February 6-8.
The sale will see the progeny of 107 different stallions, including a broad range of Australasia's best sires and sire prospects, showcased by 75 individual vendors.
Of the catalogued lots, 700 (86%) are BOBS Eligible while there are also VOBIS, Westspeed and QTIS-entered yearlings.
Inglis' NSW Bloodstock Manager Chris Russell was proud of the quality and diversity the 2022 Classic catalogue would offer the market.
"It's a really fantastic catalogue featuring a hell of a lot of good-looking yearlings presented by breeders who know what it takes to produce top-class racehorses,'' Russell said.
"The success of graduates of this sale has been really incredible in recent years, which in turn means that it's a sale that every buyer wants to be involved in and the knock-on effect of that is that breeders send better and better horses to the sale.
"Classic graduates just keep on winning the big races – even in the past couple of weeks there's been Icebath win the $2m The Invitation, Sejardan win the $1m Golden Gift, Big Parade the Group Three Sydney Stakes, Mazu, Super Wealthy, It'sarayday and Cordyceps Six, they just keep coming.
"The sale has produced 46 Australian stakes winners since 2018 that could have been bought for $100,000 or less, which is quite staggering, particularly when considered in the context of other yearling sales.
"It's the best value yearling sale in Australia and we are looking forward to welcoming everyone to Sydney and to our world-class complex at Riverside for what promises to be a really enjoyable sale."
Graduates of the Classic Sale have won the Melbourne Cup (Gr 1, 3200m), Golden Slipper (Gr 1, 1200m), The Everest (1200m), the Blue Diamond (Gr 1, 1200m) and Inglis Millennium (RL, 1200m) among many other features in recent seasons.
There have been ten individual Group One-winning graduates since 2018 out of the Classic Sale – eight of which could have been purchased for $100,000 or less – and 14 graduates to win $1m or more in prize money in Australia in the same period.
It is a sale that has also become a significant source of future stallions with the likes of top-class sires I Am Invincible (Invincible Spirit), Extreme Choice (Not A Single Doubt), Brazen Beau (I Am Invincible) and Choisir (Danehill Dancer) graduating from the sale, as well as high-class sire prospects like Hellbent (I Am Invincible), Castelvecchio (Dundeel), Cosmic Force (Deep Field) and Santos (I Am Invincible) amongst others.
Hard copies of the Classic catalogue will be available within a fortnight. Click here to view the online catalogue.