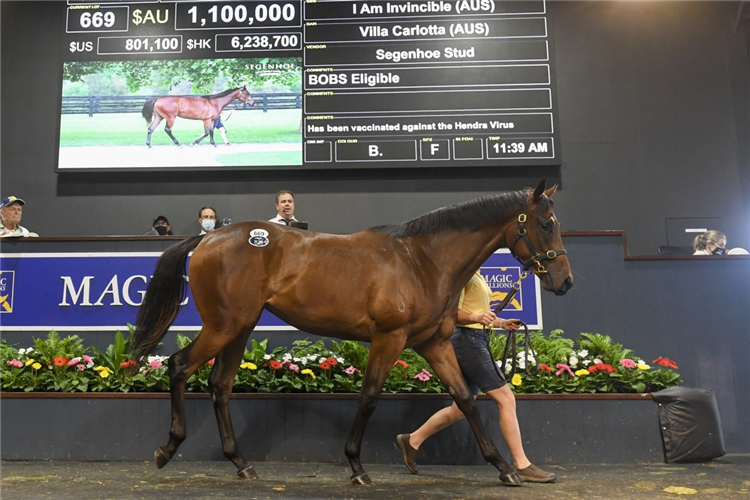 Three further lots sold for seven figures during Friday's session of the Magic Millions Gold Coast Yearling Sale to take the total number of million dollar lots to 15 with Saturday's final session still to come.
The aggregate for the 2022 sale so far rose to $205,847,500, up 14 per cent compared to $180,130,000 recorded a year ago. The average is up 15 per cent from $255,142 to $293,684 while the median sits 28 per cent above the 2021 level at $230,000. The clearance rate too has shown gains, up from 88 per cent last year to 93 per cent.
Book 1 of the 2021 sale finished with 793 lots sold for a total of $199,118,000 with 12 lots making $1 million or more.
"It's been an outstanding day again," Magic Millions managing director Barry Bowditch said. "I keep repeating myself – we're four days in and it's been super."
"It is something we have dreamt of doing for a long, long time. We're up to 15 million dollar horses now – another three today – we have an outstanding average and a clearance rate you can only dream about.
"The gross has already surpassed last year and we still have tomorrow night (as part of Book One). It's been sensational.
"It's been a very buoyant week. The buyers here have an insatiable thirst for outstanding yearlings and that's what we've got here."
Day five of the sale will commence at 6pm (Qld time) tomorrow following the $10.25 million The Star Gold Coast Magic Millions Raceday. Click here to view the results.