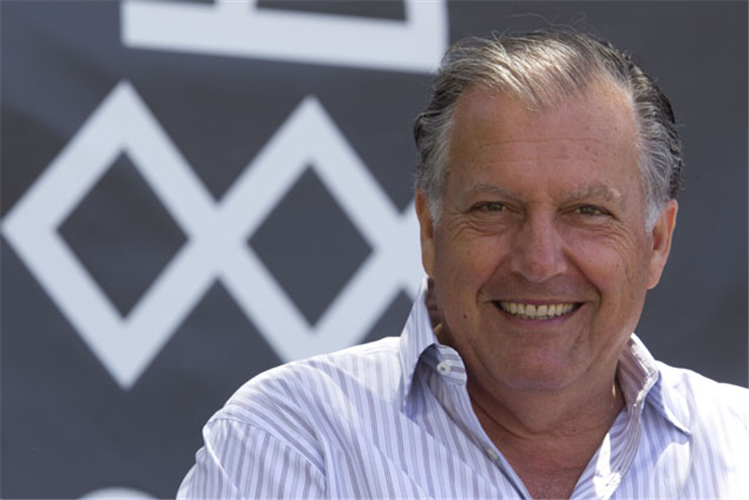 Leading vendor Arrowfield Stud have withdrawn their draft from the Inglis Australian Easter Yearling Sale, which will now be conducted online.
Inglis were forced to move the sale onto their online platform after the Prime Minister Scott Morrison introduced further restrictions on Tuesday night to combat the spread of coronavirus, which included the closure of auction houses.
The New South Wales-based stud were due to offer a draft of 62 yearlings at the Inglis Sale, but the farm's owner John Messara has now decided to sell the yearlings privately.
"The Easter sale is made up of the prime yearling stock in the country, and while I accept and respect that there was no other option for Inglis, I don't think online is a venue for the quality of horses and the number of horses we have to sell," said Messara.
"We have 62 horses of exquisite quality and we felt we didn't want to expose ourselves to something that may or may not work, so we took the view that we would rather be responsible for our own horses."
Messara was quick to praise Inglis for the lengths they went to make the sale work in the difficult circumstances: "It was a very difficult decision because Inglis tried very hard to hold the original concept of the live sale and then they were left with no option when the government called a Stage Two close down and it became impossible.
"All the way along I warned management that if they had to go to an online sale I would have to review my position. After a lot of deliberation and soul-searching I felt I would rather be in control of my own destiny rather than throw my horses on to the online sale which I didn't know how it would work - put simply: I had too much at stake to take that risk and I would rather be responsible for my own horses at this stage."
Arrowfield have been the leading vendors at Inglis' Easter Yearling Sale for the last five years, and Messara admitted it was a very hard decision, but said the new format would be too much of a gamble.
"We estimated our draft would be worth somewhere between $20 million - $25 million and, although Inglis had no alternative and I know they tried very hard to make it work, I felt I couldn't gamble the farm on that," said Messara.
"Whether we will prove to have made the right move, who knows. I hope the sale goes well and if it does it will set a great precedent, but it was a risk I just couldn't take with the scale of our draft."
As of Thursday afternoon Woodside Park withdrew their two yearlings from the Easter Sale, Gilgai Farm, who were set to offer three youngsters will no longer offer a draft and Element Hill pulled out their four offerings from the auction.