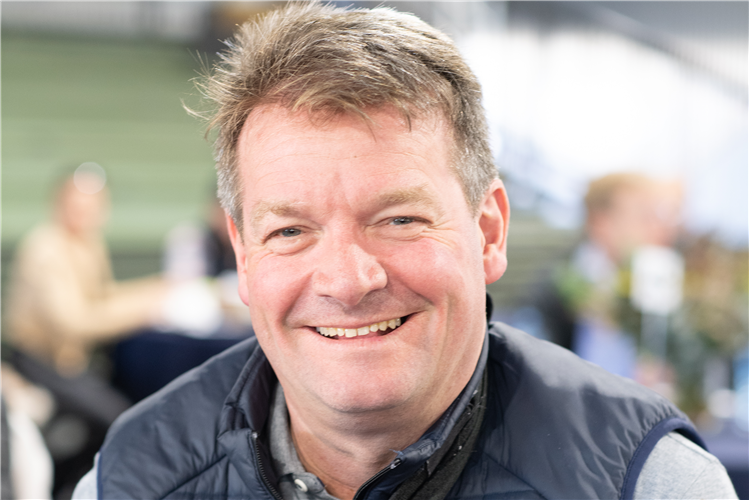 Overall on Thursday 62 of the 87 lots offered sold for $3,570,000 at an average of $57,581 and median of $36,000. The 2019 sale average was $62,917 whilst the median was $35,000.
Zoustar (Northern Meteor) finished the day as the leading sire by average, with three or more lots sold, with three weanlings by the Widden Stud-based sire selling for $630,000 at an average of $210,000 whilst Arrowfield Stud's Dundeel (High Chaparral) had four lots sell for $367,000 at an average of $91,750.
NSW-based buyers accounted for the majority of the market on Thursday having bought 30 lots for $2,312,500. International buyers from New Zealand and Hong Kong were also active during the opening session.
"There is plenty of money around and I think looking at the results today there is an insatiable thirst for quality," Magic Millions managing director Barry Bowditch said.
"When there is a lot of unknown in the world I guess picking the eyes out of them is key, but I think there are a lot of quality horses that are slipping through the cracks that are well worth people's consideration.
"I think vendors will come back tomorrow with a realistic frame of mind and it's a market where there will be plenty of opportunities to be had – there are plenty of nice horses."
"It was a small session today and we will be looking to get the passed in ones sold and that will be our job overnight and look to build some momentum going into tomorrow."
"I think the depth of the sale is really good, the feedback we have had on the catalogue has been really positive. I am thrilled that Scott and Rothwell have seen some good results today, they have been a big supporter of this sale forever and a day."
"They have stuck solid again this year and I was thrilled they got some good results today including the top price," Bowditch added.
The second and final day of the National Weanling Sale begins at 10am on Friday morning.