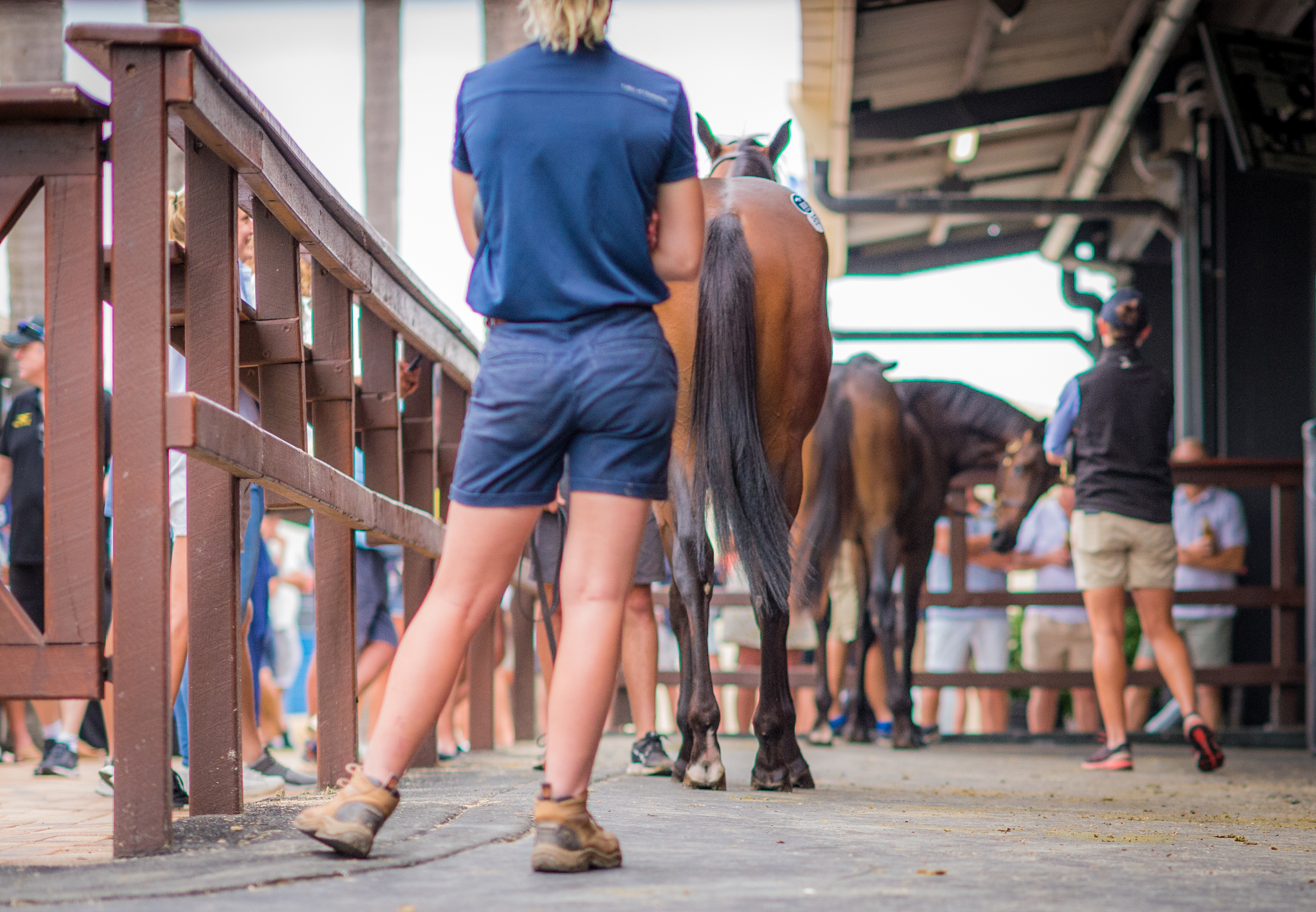 At the close of trade on day two of the Magic Millions Gold Coast Yearling Sale, the auction house reported that so far, 330 yearlings have sold (down 21 per cent from a year ago) for an aggregate of $85,395,000, which is down 18 per cent on the sale's aggregate at the same point last year when 419 lots had sold for $104,344,500.
Meanwhile, the average sits at $258,918, four per cent higher than last year's at $249,032, while the median is $180,000 the same as it was at this point in the sale 12 months ago and the clearance rate is an unbelievable 88 per cent.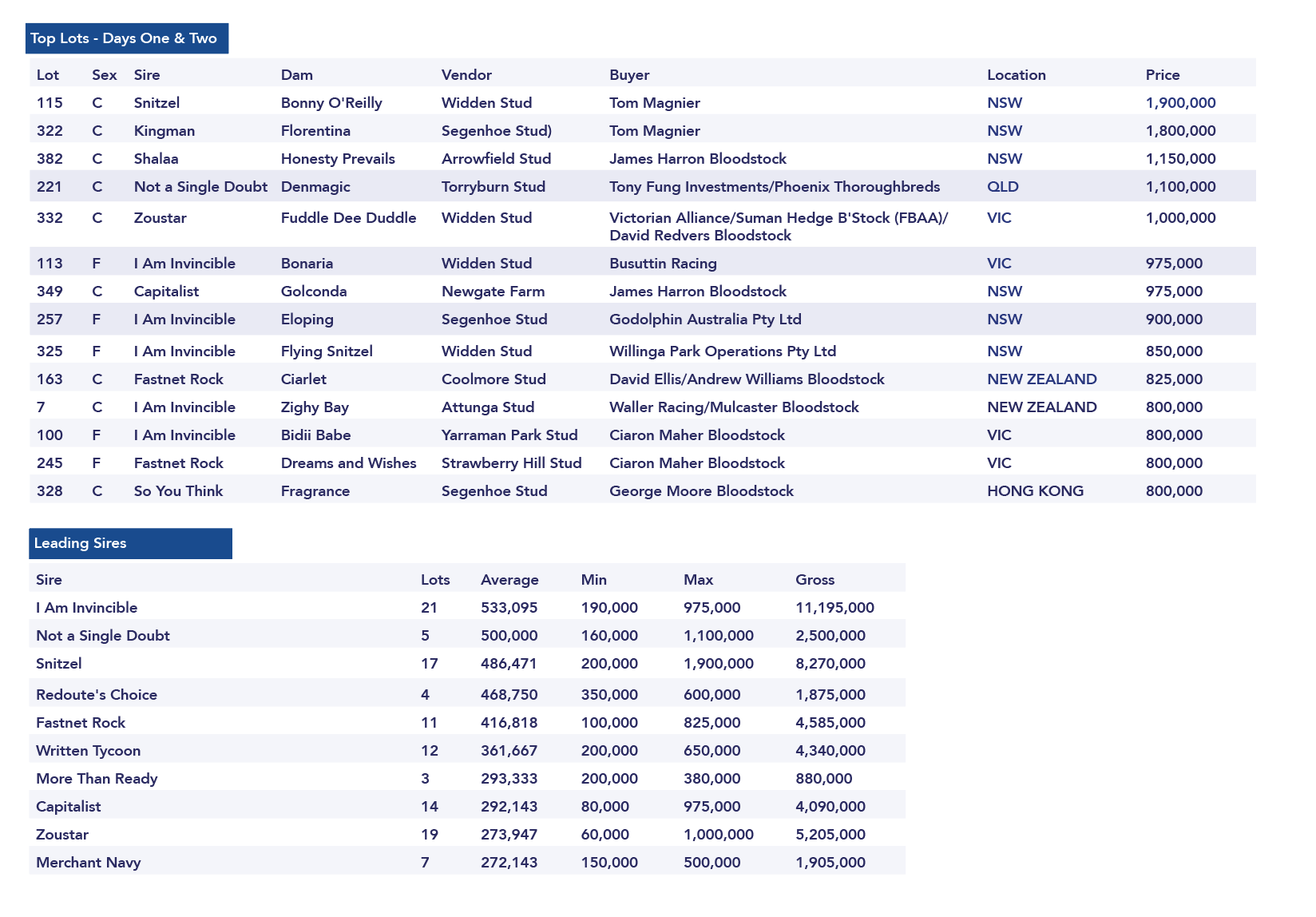 Magic Millions managing director Barry Bowditch was very satisfied to see the sale continue with the same pace set during Tuesday's opening session.
"We are really, really pleased," said Bowditch. "It has continued on from Tuesday and the confidence in the market is magnificent and it is just feeding off itself.
"The buyers have a lot of confidence to bid with gusto. It doesn't matter if it is at the big end of town or the little end of town, there are plenty of people here looking to bite.
"The confidence the buyers have in Magic Millions and the product that vendors are offering us to sell is extremely significant, but also that you must remember that we were the only live sport still going in April and I think that has got people interested and participating. I think we have now engaged with a new group of people. There are a handful of new buyers on the sheet, but the domestic market is stepping up and finding the good horses here.
"We walked in to the sale with our eyes wide open, knowing the holes in the buying bench with lots of internationals obviously not here and Sydney buyers and the vendors have been cautious and if they continue to be and stick to the plan they will be well-rewarded."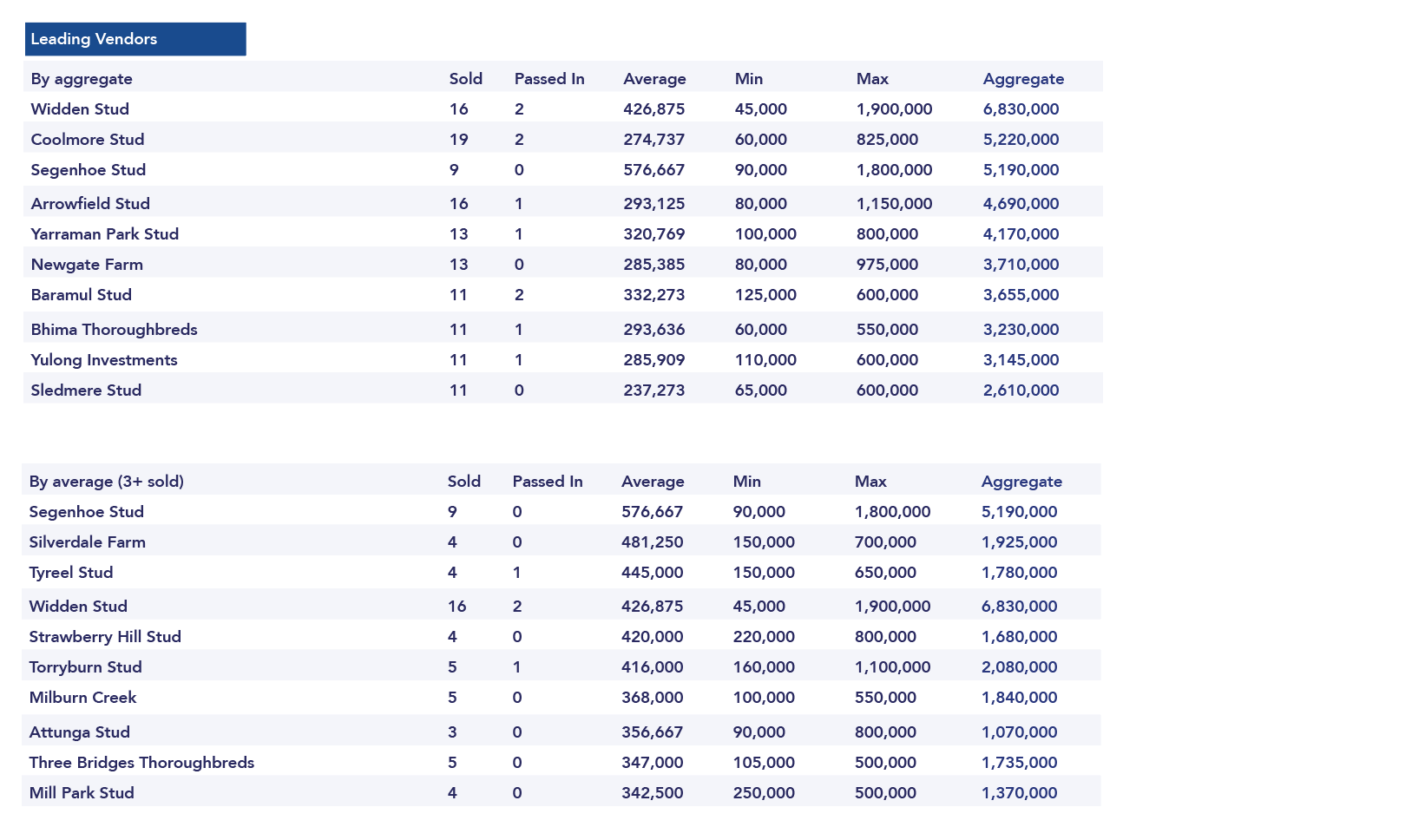 Widden Stud are the leading vendors by aggregate, having sold 16 yearlings for $6,830,000, while Segenhoe are the leading the way in terms of average, selling nine of the yearlings they offered for at an average of $576,667 with a gross of $5,190,000.
Aquis Farm and Phoenix Thoroughbreds are setting the standard in terms of buying power, with the operation spending $5,235,000 on nine yearlings, which is an average of $581,667.
Yarraman Park-based sire I Am Invincible is sitting at the head of the leading sires table by both average and aggregate, with 21 of his progeny selling for $11,195,000, at an average of $533,095.