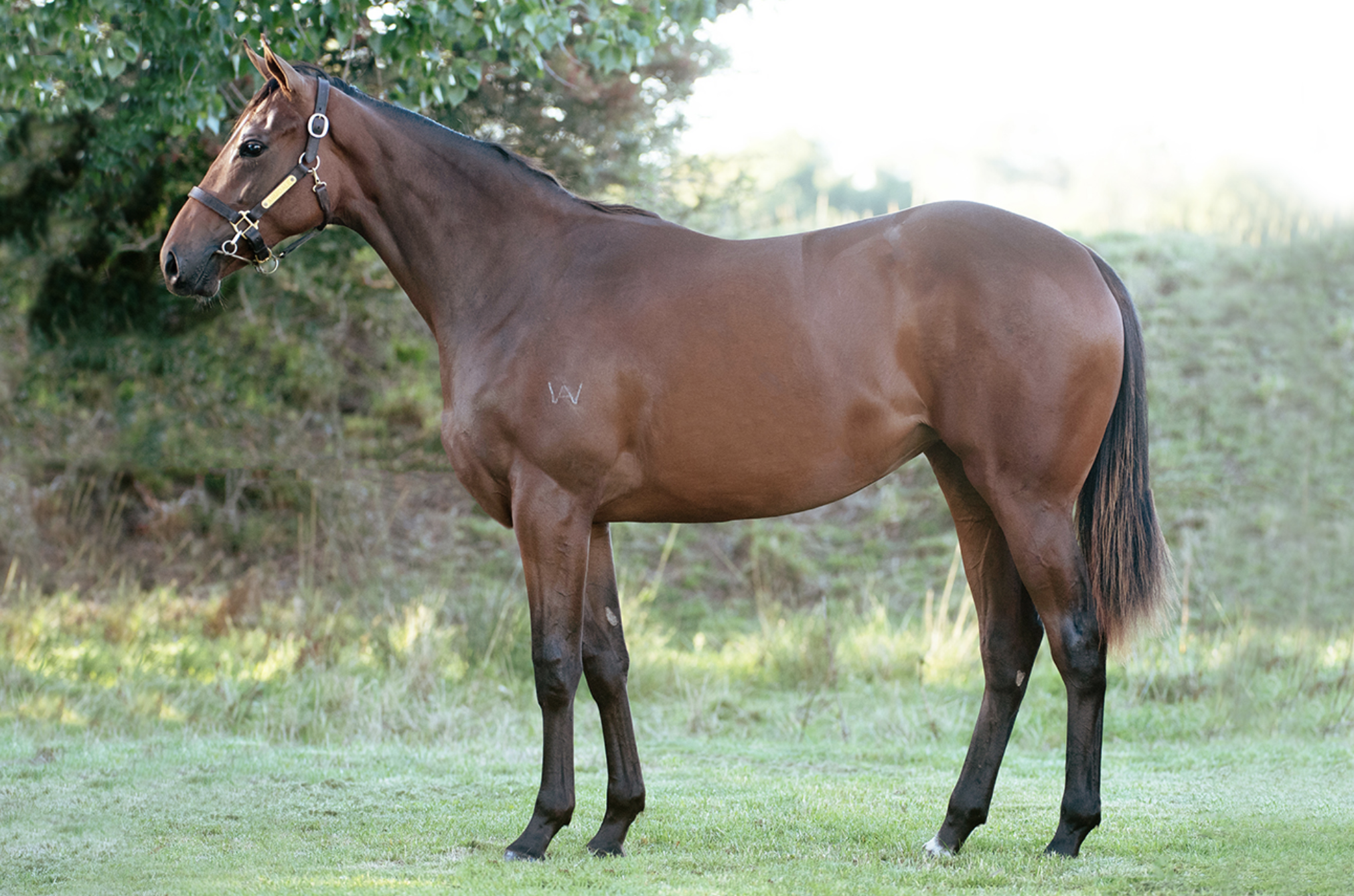 Denise Martin has been a regular buyer at the Magic Millions Tasmanian Yearling Sale and she returned to Tasmania this year and bought three lots in conjunction with Randwick Bloodstock.
"Tasmania was my home as a child and although I haven't lived in the state for most of my adult life, I love coming here," Martin told Racing & Sports Bloodstock.
"I still have some friends here and I love buying from the breeders in this state. There are some very high quality properties in Tasmania who are now increasingly preparing really nice yearlings and it was really gratifying to see today that the average was up substantially and the interest level was really strong with six yearlings selling for over $100,000.
"That wouldn't have been heard of here three or four years ago. It wouldn't have been remotely possible but people are now buying here for international markets and domestically and there were some really lovely yearlings on offer."
The first of Martin's three purchases was Lot 17, an Alpine Eagle (High Chaparral) filly from the draft of Armidale Stud who cost $85,000. The filly is the first out of winning Needs Further (Encosta De Lago) mare Need A Queen who is herself a half-sister to Group 2 winner Lady Lynette (Ladoni).
Later on in the session Star Thoroughbreds and Randwick Bloodstock Agency secured Lot 89, another daughter of Alpine Eagle again from the draft of Armidale Stud.
The filly is out of the once-raced More Than Ready (Southern Halo) mare Burnished who has produced two winners from as many foals to race, while her second dam is Blue Diamond Stakes (Gr 1, 1200m) winner Sleek Chassis (Flying Spur). This is also the same family as Group 1 winners Marble Halls (Nassipour) and Amphitrite (Sebring).
They also bought a filly by Woodside Park Stud shuttler Cable Bay (Invincible Spirit) for $20,000 from the draft of Brooklyn Park.
"I was especially pleased to buy the two Alpine Eagle fillies," said Martin. "Armidale are fine breeders, they produce very high quality stock every year and I've had success buying from Armidale for quite some time now.
"We work in conjunction with Brett Howard from Randwick Bloodstock and his brief is to come to the yearling sales and look at every horse on the ground and then find a short list that we can view and discuss together.
"Brett thought that they were both superior fillies and on first inspection, I wholeheartedly agreed. I thought that both presented as fillies that could have easily been at the Inglis Classic or Inglis Premier Sale and not looked out of place at all. So, I guess the price at $80,000 and $85,000 suggested that they were sought after by a number of people and I was delighted to come home with both."
Martin has Newhart (Fighting Sun) running in the Mowbray Stakes (Listed, 1600m), while Deroche (Needs Further), who was bought by Star Thoroughbreds for $61,000 at the 2018 edition of the sale from the draft of Armidale Stud, will attempt to defend her Vamos Stakes (Gr 3, 1400m) crown at Launceston on Wednesday.
Meanwhile, Blushed (Jabali), Julius (Time For War) and Balearic (Smart Missile) are also running at that meeting and Martin explained that she bought some of her owners down to Tasmania for the sale.
"I bought some of our owners from New South Wales and Queensland down to Tasmania for three or four days, for a small getaway, and at the same time to go to the sale and, as things work out, on Cup day this Wednesday we have five runners on the day including two great chances in a few of the major races on the program.
"We have Newhart in the Mowbray Stakes. He won the Thomas Lyons in Hobart last start and we have Deroche in the Vamos, the Group 3 that she won last year.
"It's very nice to have some owners with us, who have shares in those horses, some of whom have travelled with me interstate to watch them races. We have another three runners so it will be a very big day, we hope and hopefully we can come home with a winner or two."
Martin said that the horses she buys at the Tasmanian Yearling Sale remain in the state and she will also sometimes buy horses to bring to Tasmania to race.
"The horses I buy at Magic Millions always race here," she said.
"Occasionally I buy a horse interstate to come to Tasmania, but primarily the horses I buy at Magic Millions stay here to race and the Star Thoroughbred colours down here over the last four or five years have been very successful and hopefully that formula continues to work well and we can continue to be very active at the sales down here in years to come and we can buy some high quality horses. Fortunately people from not only Tasmania but interstate are investing in the industry here which is great."