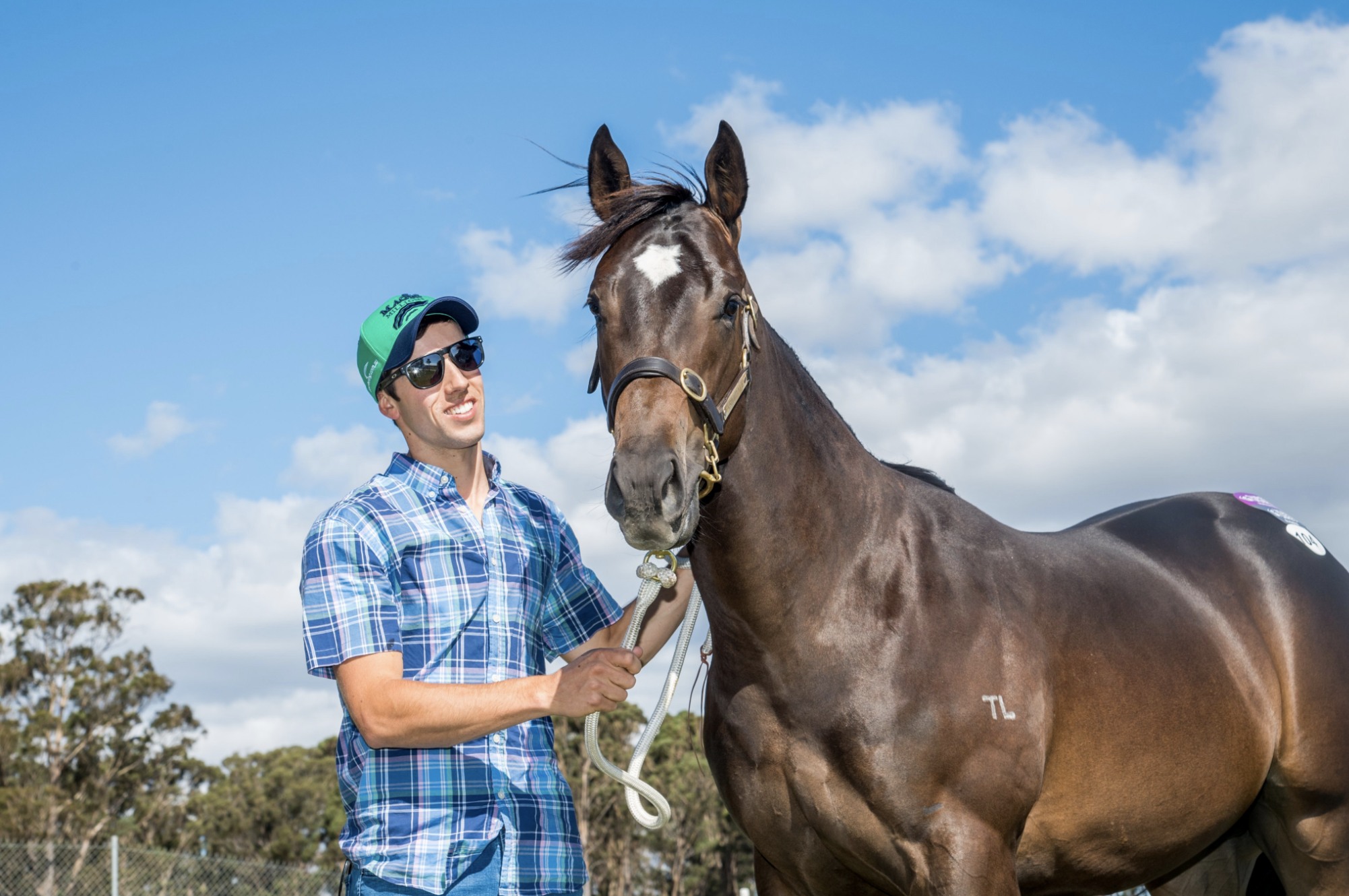 Records were broken in Tasmania on Monday at the 2021 Magic Millions Tasmanian Yearling Sale with large increases in both the average and median.
During the one-day sale, 94 of the 114 lots offered were sold for $3,372,000 for a clearance rate of 82.5 per cent. With 14.5 per cent fewer horses sold this year, the aggregate was comparable to the 2020 figure of $3,362,000 when yearlings sold.
The average was up 17 per cent to $35,872 from $30,568 a year ago while the median rose 11.5 per cent from $26,000 last year to $29,000. Six horses sold for six figures with the sale topper last year making $95,000.
Tasmanian-based purchasers spent $1,383,000 on 45 lots, accounting for 41 per cent of turnover. Victorian-based buyers meanwhile spent $1,024,500 on 29 lots which represented 30 per cent of the aggregate. Meanwhile buyers from Queensland, South Australia, New South Wales and Hong Kong were also active.
Armidale Stud finished the sale as the leading vendor by aggregate with 26 of the 31 lots they offered selling for $1,197,000 at an average of $46,038. Alva Stud meanwhile led the way by average (with three or more lots sold) with all five yearlings they offered selling for $267,000 at an average of $53,400.
Armidale Stud resident Alpine Eagle (High Chaparral) was the leading sire by both aggregate and average with 21 of the 22 lots offered from the second crop of the sire selling for $969,500 at an average of $46,167. Grenville Stud-based sire Zuzuland (Fastnet Rock) meanwhile had 15 lots sell for $631,000 at an average of $42,067.
John Foote Bloodstock was the sales leading buyer having spent $212,500 on three lots.
Tasmanian Racing Minister Jane Howlett was on hand to witness the record-breaking auction and was delighted with the figures.
"I'm absolutely thrilled we've been able to beat last year's sales results especially considering the uncertainty leading into the sale," Minister Howlett said. "It's an outstanding result for the Tasmanian industry."
"I'd like to thank Karen Robinson and Rural Youth for their cooperation, with this being the first sale at the Quercus Park site."
"Without the continued support of Magic Millions the sale result would not be possible," Minister Howlett added.
"To come back to Tasmania and again take the sale to a new benchmark with an outstanding average, record gross and healthy trade is fantastic," Magic Millions managing director Barry Bowditch said. "For the Tasmanian breeders who continue to support this sale it's a tremendous result.
"Having a record number of six figure horses is a huge achievement for the sale and having participation from both local and interstate buyers was great to see.
"Having the young local horses so well received in the market this year gives us confidence that the industry will continue to thrive here in Tasmania," Bowditch added.