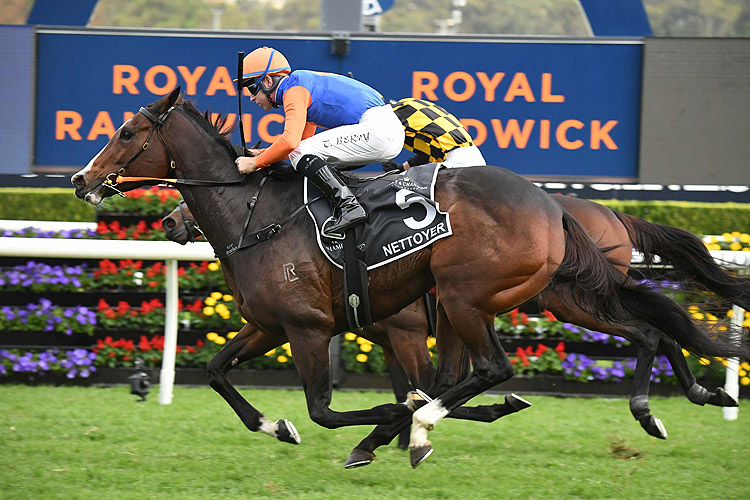 Entries are now open for the 2021 Inglis Ready2Race Sale, the auction that has in recent years produced the likes of dual Group 1 winner Nettoyer (Sebring), this season's Group 2 winning juvenile Lightsaber (Zoustar), Hong Kong star Wishful Thinker (I Am Invincible), Allibor (All Too Hard), Trumbull (Power) and See You In Spring (Siyouni) and this year's renewal will be held at Riverside Stables on Tuesday October 12.
Breeze ups will take place at Seymour (Friday Sept 10), Eagle Farm (Tuesday Sept 14), Warwick Farm (Friday Sept 17) and Cambridge (Monday Sept 20) in the lead-up to the sale, as well as a final session back at Warwick Farm the Friday prior to the auction (Friday Oct 8).
There will also be social events around the sale to help buyers get their eyes on the catalogue, while high-quality video footage of each breeze, as well as all times, will be available on the Inglis website within days of the gallops.
"This is a sale format that we have real confidence in going forward'' Inglis' NSW Bloodstock Manager Chris Russell said.
"We have invested significant time, energy and resources into the sale in recent years in particular and that effort is now paying dividends for our vendors and our buyers.
"We had plenty of good quality horses at the sale last year, but to see our gross jump 45 per cent – even during Covid – while those around us all had significant retraction in growth is testament to the strong standing the sale has in the marketplace now.
"Two-year-old sales in Australia have been known largely for their Asian buying bench – and that is still true to an extent – but one of the more pleasing elements of last year's renewal was that 65. per cent of the top 20 buyers were Australian based and included the likes of James Harron, Guy Mulcaster, Mick Price, Bjorn Baker, Duncan Ramage, Matthew Smith, Gerald Ryan, Annabel Neasham, Trent Busuttin and Natalie Young, Bill and James Mitchell, First Light Racing, Bevan Smith, Roll The Dice, James Clarke, Tricolours, Grand Syndicates, trainers, syndicators and agents that it wasn't long ago would not even attend a breeze up auction, let alone be high on the buyers' list.
"The quality of early stock already confirmed for this year's sale is arguably stronger than has ever been the case and I'd encourage others in this part of the market to take this sale very seriously.
"Obviously it's a market that has traditionally been populated by the progeny of proven sires but in recent years, we have seen it prove a very effective showcase for the progeny of first season sires, as we saw with the likes of Capitalist and Shalaa last year.
"We are excited by the prospect of getting the progeny of Russian Revolution, Merchant Navy, Hellbent, Pariah, Invader, Highland Reel, Churchill, Almanzor and Impending into the sale and showcasing the quality to a diverse market."
Entries for the Inglis Ready2Race Sale close 5pm on Friday August 6.
CALENDAR OF EVENTS
Friday August 6 – Inglis Ready2Race entries close
Friday September 10 – Vic Breeze Up (Seymour Synthetic)
Tuesday September 14 – Qld Breeze Up (Eagle Farm Dirt)
Friday September 17 – NSW Breeze Up (Warwick Farm Synthetic)
Monday September 20 – NZ Breeze Up (Cambridge Synthetic)
Friday October 8 – Alternate Breeze Up (Warwick Farm Synthetic)
Tuesday October 12 – Inglis Ready2Race Sale, Riverside Stables