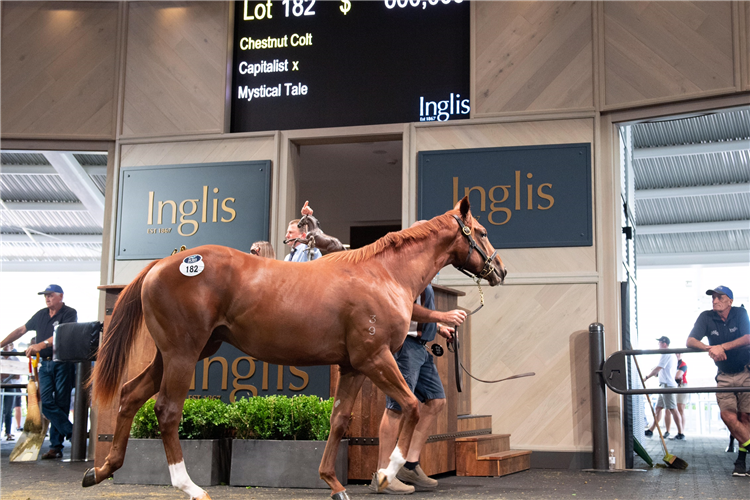 Following a record-breaking round of sales in 2021, entries are now open for the 2022 Inglis Yearling Sales Series.
The series will again consist of five primary yearling sales – Classic, Premier, Easter, Gold and HTBA May.
A total of 2188 yearlings were sold through an Inglis sale ring in 2021 at a market-leading clearance rate of 88.8 per cent (4.1 per cent higher than the nearest competitor).
Inglis' General Manager of Bloodstock Sales and Marketing Sebastian Hutch is already looking forward to the 2022 Yearling Sales Series.
"It has been a challenging 12 months in terms of the hurdles posed by the pandemic, but we were determined to put together the best markets that we possibly could at each of our sales and so it has been extremely satisfying seeing so many of our clients enjoy such wonderful results,'' Hutch said.
"We pride ourselves on offering the highest standard of service across all of our sales and while the results this year have been fantastic, we are excited at the prospect of improving further in 2022.
"Breeders and vendors can have confidence in our settled sales structure, with auctions conducted in excellent facilities at Riverside and Oaklands which provide each and every horse a fair opportunity to showcase its quality.
"We work exceptionally hard right throughout the year to maintain existing relationships with buyers or develop new clients and it is reflected in the ratio of buyers to horses sold at each of our sales, which is unmatched.
"We are grateful for the opportunities afforded to us by breeders and vendors, which is not something we take lightly, hence our absolute determination to work to achieve the best results for all of our vendors."