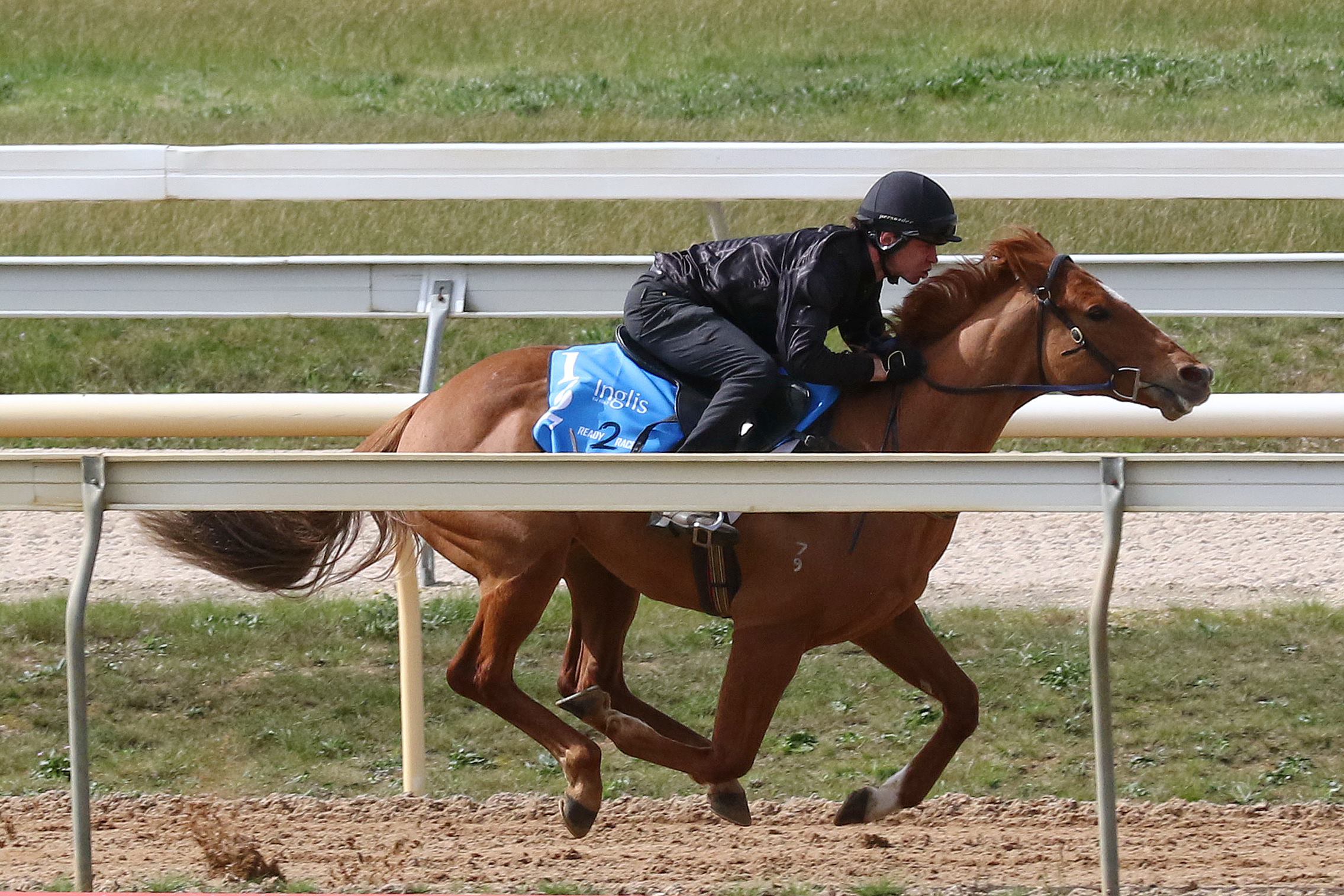 Video footage of Friday's Seymour breeze ups, ahead of next month's Inglis Ready2Race Sale, is now available for viewing on the Inglis website.
Of the 57 two-year-olds to breeze, 42 ran 11 seconds or faster for their 200 metre gallop.
The fastest was colt by Newgate Farm's Russian Revolution (Snitzel) out of dual winner Fiery Jest (Testa Rossa) (Lot 167), which clocked an impressive 10.22 seconds.
Purchased by Upper Bloodstock for $120,000 at this year's Premier Yearling Sale at Oaklands from Longwood Thoroughbred Farm, the colt will be presented at the Ready2Race Sale by Valiant Stud.
Valiant's Fergal Connolly described the colt as a professional.
"In absolutely everything he does, he's just so mature and professional. He has a lot of precocity and looks an early-running type," said Connolly.
"I obviously wasn't there at Seymour due to the borders etc, but Mitch Aitken rode him and he was really impressed with his time and his action. He's a serious colt that we've got a lot of time for."
​​The second-fasted breeze was from Lot 136, an Invader (Snitzel) colt out of Carlton Show (Hold That Tiger) being offered by Moffatt Breaking and Pre Training.
He stopped the clock at 10.37secs and was one of five two-year-olds of Moffatt's to breeze at the session. All five clocked sub 11 seconds.
"The day was perfect overall really, all of ours went really well and we couldn't be happier,'' Peter Moffatt said.
"The Invader, we bought him in Melbourne, got him home, broke him in and he was an exceptional horse to break in, he had a really good attitude and is one of those horses who is just really enjoyable to be around.
"You never get your hopes up too much but he was certainly impressive in the breeze. The whole way along, he's been a pleasure to deal with, easy to ride, has a great constitution and I've always liked the way he travels across the ground, so bring on the sale.''
To view all the video footage of each lot to breeze to date, click here.
Breeze up action continues this week at Eagle Farm on Wednesday and Hawkesbury Friday, before attention heads to New Zealand for Monday's Cambridge session.