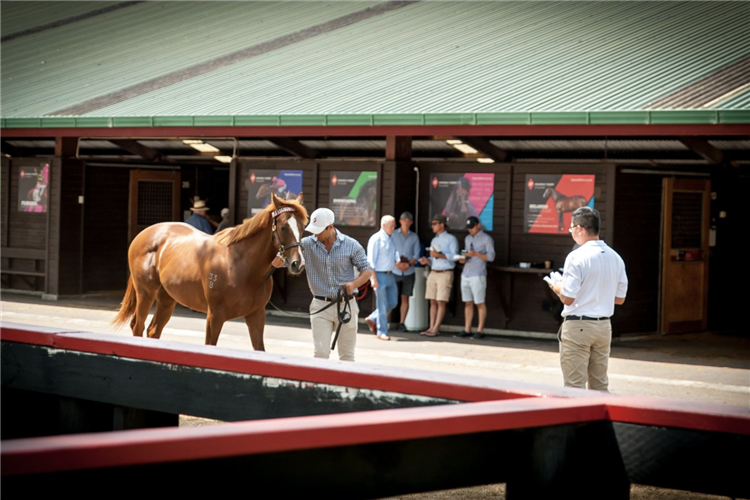 Entries are now open for New Zealand Bloodstock's 2022 National Yearling Sales Series, with the action-packed Sale set to take place next summer at the Karaka Sales Centre.
Continuing NZB's traditional sale format, Book 1 is set to commence from Sunday 23 until Tuesday 25 January, while Book 2 will begin directly after from Wednesday 26 until Friday 28 January. The National Online Yearling Sale will take place in April.
Managing Director Andrew Seabrook is already looking forward to the prospect of selling next January, and putting together what will be a vintage catalogue for prospective buyers.
"The amount of people who surfaced to show their support at Karaka 2021, both physically and via our online bidding technology, was unparalleled considering it was the first time since Phar Lap sold that no internationals were present."
"In what were testing conditions due to international border closures and a reduced catalogue size, the results were a tremendous success with the average and median increasing on previous years and the clearance rate settling at 82%.
"This is a testament to the outstanding quality of our New Zealand-bred and sold horses, and for the wonderful job our vendors did in preparing and marketing their horses.
"We have had strong feedback from the Australian buyers that they will be back here in force next January.
"This, along with a more confident domestic market and great online bidding technology, gives us confidence that Karaka 2022 is going to be an outstanding success," commented Seabrook.
To nominate your yearlings for Karaka 2022, please visit NZB's online portal at portal.nzb.co.nz or contact the Entries Coordinator Mary Jane Harvey (+64 9 393 9832 or +64 9 298 0055, or email [email protected]). Entries close 5pm Friday 9 July 2021.