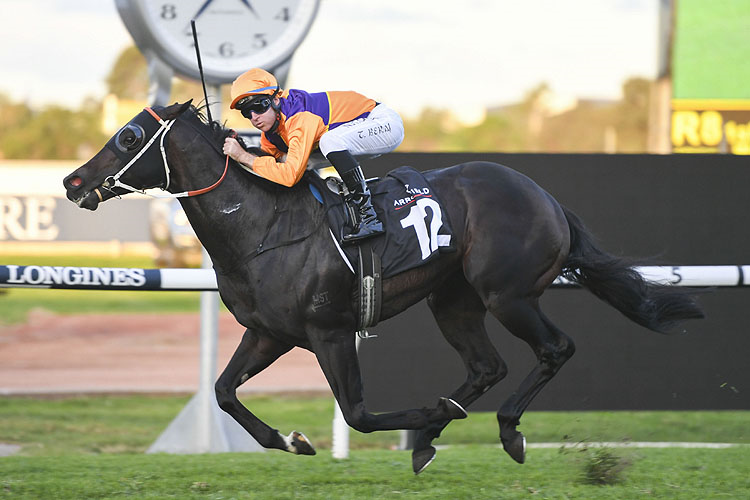 Spendthrift Farm's exit from Australian racing is nearing completion after the finalisation of its Victorian property and reallocation of stallions.
Prominent owner and breeder David Moodie, who operates Hesket Thoroughbreds, has brokered a deal to buy the 600-acre property at Romsey, just north of Melbourne.
The deal includes the purchase of the farm, a number of their racing stock and stallions.
Two of those stallions, Dirty Work and Overshare, will stand at neighbouring property Widden Victoria from the 2022 breeding season onwards.
"We are absolutely thrilled to be standing Dirty Work and Overshare at Widden Victoria," Widden owner Antony Thompson said.
"They are fast, good-looking sons of highly successful stallions in Written Tycoon and I Am Invincible.
"Having these two exciting young stallions remaining in the state is great for the Victorian industry and they will be fantastic additions to the Widden roster."
Dirty Work will stand at a fee of $16,500 with Overshare to stand for $11,000.
Spendthrift's two other stallions, Gold Standard and Swear, will not be taking up residence at Widden with Magic Millions operating a tender process aimed at finding new homes for the pair.
Hesket's purchase does not include the mares and weanlings who have been catalogued for sale at the upcoming Magic Millions National Sale, which will see weanlings go under the hammer on May 19/20 and mares to be offered from May 24 to 26.