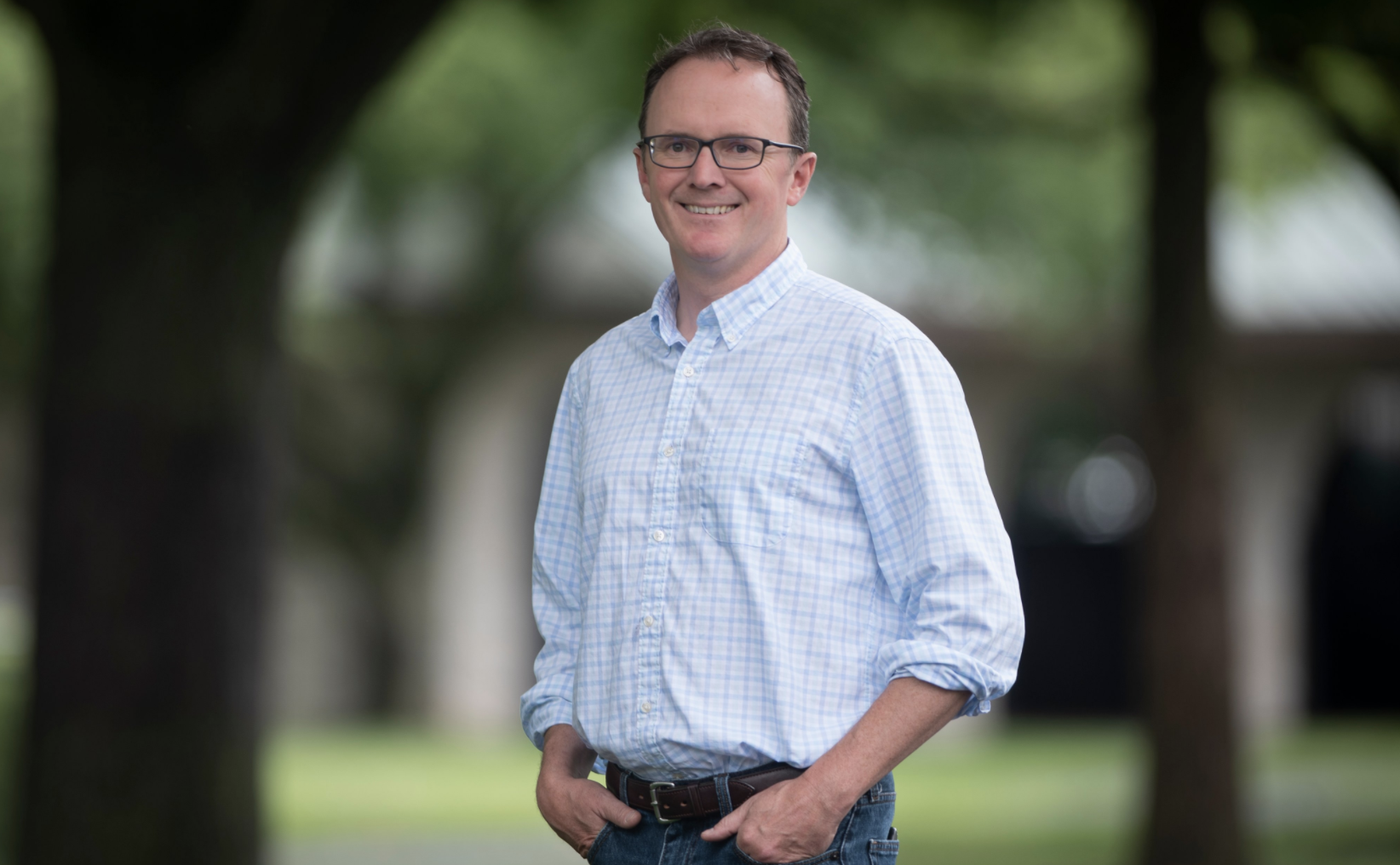 Keeneland announced that prominent bloodstock consultant Cormac Breathnach has been appointed as the director of sales operations.
Breathnach brings a distinctive set of skills and more than 20 years of industry experience to Keeneland, combining bloodstock and pedigree knowledge, practical sales expertise and a doctorate in veterinary science from the Gluck Equine Research Center at the University of Kentucky.
"We are excited to have Cormac join the Keeneland sales team as the Director of Sales Operations," Keeneland Vice President of Sales Tony Lacy said.
"I have long admired his professionalism, knowledge and integrity, which is second to none, and have had the pleasure of watching him develop in the industry and gain the respect of a broad range of professionals. His skill set, personality and strong work ethic will help evolve Keeneland sales for the future. In addition, his background in research and animal welfare is a valuable asset as we continue to strive to set higher standards for the industry."
Breathnach succeeds Geoffrey Russell, who announced his retirement in April following 25 years with Keeneland. Russell will remain in a consulting role with Keeneland through 2021.
"Geoffrey very generously has been helping us through the transition process to make it as seamless as possible," Lacy said. "I can never thank him enough for his commitment to Keeneland even in his first stages of retirement. I know Cormac will integrate into this role smoothly with Geoffrey's guidance."
Since 2017, Breathnach has served as director of stallion nominations at Airdrie Stud. Breathnach also founded Galway Bloodstock, a consultancy that has provided a range of services including auction representation, racehorse management and matings analysis.
A native of Galway, Ireland, Breathnach studied biotechnology at National University of Ireland, Galway. Following a summer research internship at Alltech in Lexington, he returned to Central Kentucky to earn a Ph.D. in Veterinary Science from the Gluck Equine Research Center in 2001. He completed two post-doctoral studies, first at the veterinary school at the University of Wisconsin-Madison from 2001-2003 before returning to the Gluck Center from 2004-2007. There he was the inaugural recipient of the Paul Mellon Postdoctoral Scholarship.
"It is a great honor to be named Director of Sales Operations at Keeneland," Breathnach said. "Keeneland is a world-renowned cornerstone of the Thoroughbred industry, and to participate in its progressive mission under Shannon Arvin, Tony Lacy and the talented team already in place is a privilege.
"I have spent the last 12 years working with breeders, consignors and buyers on behalf of two of the preeminent stud farms in the Bluegrass, and I am excited to carry those relationships through to this new role with Keeneland," Breathnach said. "I am grateful for the opportunities I have been given along the way, particularly to Bret Jones and his family for four successful years at Airdrie Stud."