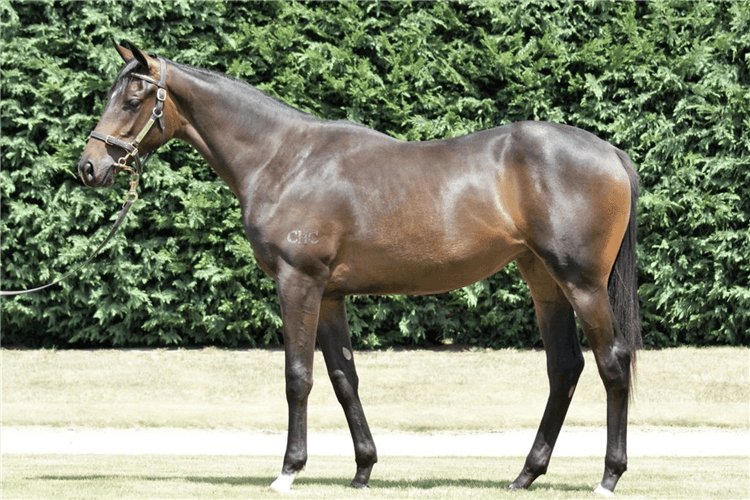 1. Who is (are) your pick of the colts and why?
Lot 403 Per Incanto (Street Cry) - Xanadu (Elusive City) colt. This is a stunning colt, who has that stallion presence. He is very athletic and the pick of the Per Incanto's out of a Group 1-winning mare Xanadu.
Lot 238 Per Incanto - Royal Excess (Exceed And Excel) colt. He is lovely muscled horse with a great temperament with a fantastic walk and Lot 451 Savabeel (Zabeel) - Baradevi (Volksraad) colt. He is an attractive colt with a good top to him and is very athletic.

2. Who is (are) your pick of the fillies and why?
Lot 265 Per Incanto - Second Obsession (O'Reilly) filly. A lovely moving filly, very attractive, good bodied horse with that typical Per Incanto constitution. Lot 633 Per Incanto - Gymnast (More Than Ready) filly. She is a beautiful moving filly out of a More Than Ready (Southern Halo) mare who I really like. The filly that will be on most people's inspection list will be Lot 165, the Written Tycoon (Iglesia) - Pasadena Girl (Savabeel). She is the first foal out of the Group 1-winning two-year-old Savabeel (Zabeel) mare and she just moves with ease.  

3. Who do you feel has improved most over the prep?
Easily the most improved horse is Lot 557 Savabeel - Drappier (Pins) colt. He is Australian-bred and has just loved every minute of being here in New Zealand and absolutely bloomed during prep. If only he knew how many owners he had - LA Stud and the Boys Get Paid Syndicate.

4. How do you feel the 2020 sale will measure compared to previous renewals?
I think there is a very positive vibe after seeing how strong Magic Millions was and a lot of people left the Gold Coast short of horses. Also there has been very good feedback on the quality of the New Zealand stallions at the sale and the introduction of the New Zealand buyers scheme.

5. What is the thing you like most about the Karaka Sale?
Seeing the finished product after two-and-a-half years hard work being put on display by a great team that believe in our moto: Big On Winning.