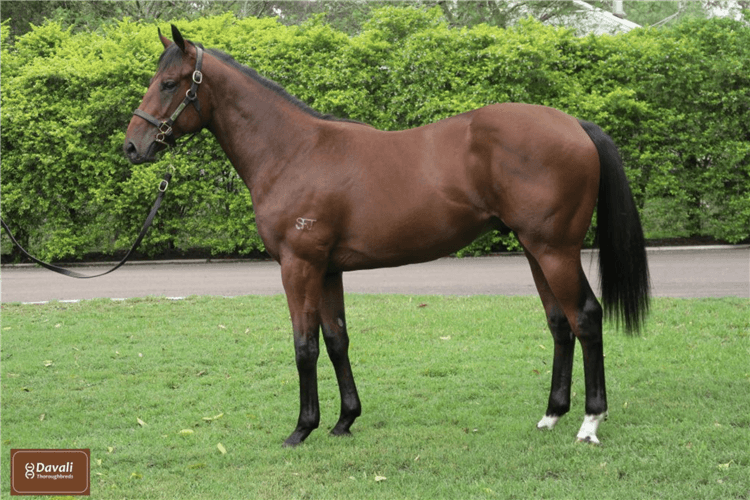 1. Who is (are) your pick of the colts and why?
It's really difficult to single out one or two colts, we have a really nice group to present at the sale. Probably the one I have spruiked the most since it was a foal is the No Nay Never (Scat Daddy) out of Mystical Tale (Encosta De Lago) (Lot 388). He is a powerful athlete with a real presence about him. He looks precocious himself and with some excellent juveniles on his pedigree page and with his sire being a champion juvenile, he has all the credentials to get going early. I also have a soft spot for the Headwater (Exceed And Excel) colt from Kermis (Anabaa) (Lot 222). He just loves to work and he catches the eye when he walks by.

2. Who is (are) your pick of the fillies and why?
Again, it's not easy to pick a favourite! We sold a filly from Sagrada (Perfectly Ready) a couple of years ago (Ballistica (Smart Missile)) to Triple Crown Syndications and they have had a lot of fun with her. We have a Star Witness (Starcraft) (Lot 428) from the mare this year and she is a mirror image of her older sister with her powerful hindquarter and strong physique. The Kiss And Makeup (More Than Ready) filly (Lot 714) from Miss Gosford (Sepoy) is a real head-turner with all her bling - an 'Apache Cat' face and long stockings. She won't be missed in the home straight!

3. Who do you feel has improved most over the prep?
The most improvement has been in the Gossamer (Northern Meteor) colt by Dissident (Sebring) (Lot 167). He has really thrived, grown and developed. He is a real workman and just gets on with it. From the fillies, Divine Prophet (Choisir) x Fine Cuban (Flying Spur) (Lot 656) has really blossomed in to a lovely balanced type.

4. How do you feel the 2020 sale will measure compared to previous renewals?
I think the 2020 edition of the Classic Sale will be strong. The buyers and vendors have settled in to Warwick Farm now and I believe the change in format from last year is for the better. The competition at the January sales has been good and nice horses have been well received.

5. What is the thing you like most about the Classic sale?
The Classic Sale offers good value for buyers and also good returns for vendors. The top end has been getting stronger and higher every year but the middle market for a good type is always solid.