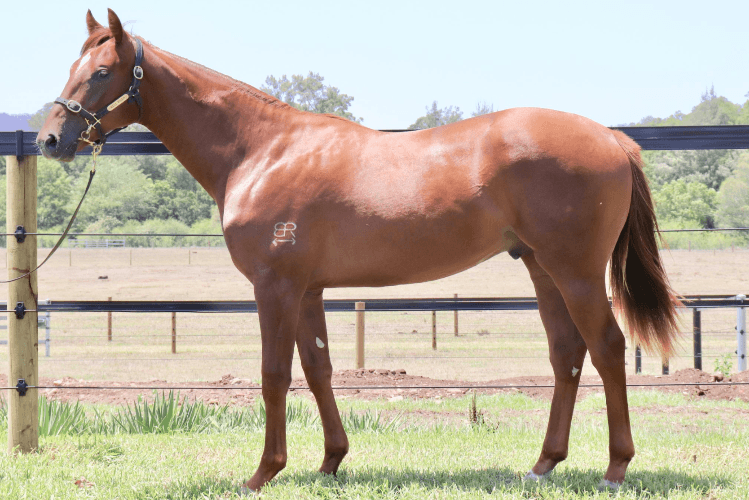 1. Who is the pick of your draft?
That's a tough question as there's five which our family hold in very high regard. The first is Lot 178 - this colt is by Hinchinbrook (Fastnet Rock) of Group 3-placed mare Heat Of The Fire (Strategic), making him a half-brother to Group 3 winner Furnaces (Exceed And Excel).

Lot 276 - the colt is by Newgate first-season sire Extreme Choice (Not A Single Doubt) out of Magic Zefta (Viscount), who also produced multiple stakes performer Denmagic (Denman).

Lot 434 - this Hinchinbrook colt is out of good-producing mare Schiparelli (Woodman) whose progeny include Group 2 winner and sire Rothesay (Fastnet Rock) and Listed scorer Sensei (Dream Ahead).

Lot 445 - another by our homebread Extreme Choice who is out of winning Reset (Zabeel) mare Set To Skelter, making him a half to Listed winner Prophet's Thumb (I Am Invincible) - a track record holder at Randwick.

Lot 451 - the colt is out She's Our Choice (Duporth) and by Not A Single Doubt (Redoute's Choice), making him a three-quarters brother to Blue Diamond (Gr 1, 1200m) winner Extreme Choice.

All five are quality colts and we find it hard to split them. I think if you had a racing team of these five, it'd be pretty successful.

2. Who do you feel has improved most over the prep?
There's three I think have improved significantly over the prep - Lot 158 - the filly by Extreme Choiceout of two-year-old and city winning mare Frilly Curtain (Mossman) who is herself a three-quarter sister to two top two-year-olds in Pure Energy (Mossman) and Segments (Mossman).

Lot 445 (Extreme Choice) (mentioned above). Like Extreme Choice did as a yearling, they have just taken off in yearling prep and his stock seems to be doing the same.

But the one who has improved the most would be Lot 178 (Hinchinbrook) - Heat Of The Fire colt. He was such a raw colt at the beginning, but he has come on significantly and grown into a magnificent animal who will be up and running as a two-year-old and should be a serious three-year-old. A real Golden Rose (Gr 1, 1400m) / Guineas (Gr 1, 1600m) type of a horse!

3. How do you feel the 2020 sale will measure compared to previous renewals?
I think the Classic Sale will be a good solid sale. We were a bit nervous at the beginning of the year, but I think with Magic Millions and Karaka being such strong renewals our doubts seem to have been unfounded.

Looking at the results in New Zealand, from a vendor's point of view, it was pleasing to see that Book 1 statistics remained the same to previous years, meaning there's plenty of Australian money unspent. Also, the fact that the catalogue has been reduced will be very beneficial.

I do however think they'll be some sort of correction with mares this year as I think they'll be an overflow of mares between the $50,000 - $250,000 market due to the ongoing drought for some amount of time now and the significant increase in stock production costs. It comes down to the basics of running a farm and the fact that it continues to be ongoing this drought, it means at some stage people have to reduce their numbers to protect their land.

It's deeply sad because the rise in production costs and the drought is forcing the little boys out and the big boys are getting bigger and bigger which is a concern for the industry I must say going forward.

4. What is the thing you like most about the Classic sale?
For us as commercial breeders we like to be able to produce a product and target the market place between the $100,000 - $250,000 bracket where they'll continue on to be race horses at the end of the day, as were breeders and that's what ultimately our aim is.

The Classic Sale is the best sale for those types of horses - they are going to stand out along with plenty of people looking to buy between that range, meaning there is great competition for your horses.

Irrespective of what the economy is doing, if we're able to produce quality horses in that market bracket there will always be trainers and syndicators still buying nice horses at that level which is the base of the Australian market.