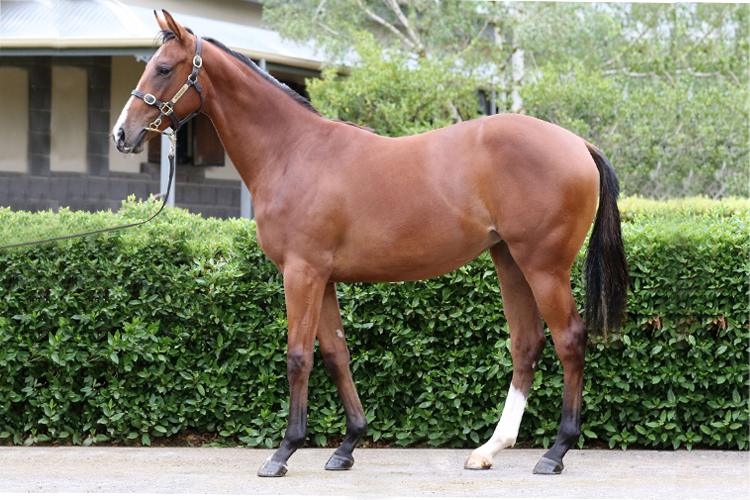 1. Who is (are) your pick of the colts and why?
Hard not to be impressed with Lot 342, the Written Tycoon (Iglesia) out of the stakes winning High Chaparral (Sadler's Wells) mare Palomita. He fills the eye with power and strength, and coupled with his flashy baldy face he is sure to have plenty of admirers at the sale.

2. Who is (are) your pick of the fillies and why?
Lot 384 is a sister to Written Choice, winner of the 955 metres Moonee Valley Challenge last year. This filly is hard to fault as she presents with great scope, athleticism and maturity. Bred on the highly successful Written Tycoon, Redoute's Choice (Danehill) cross she will remain on many buyers lists through the week of parades.

3. Who do you feel has improved most over the prep?
The Cable Bay (Invincible Spirit) filly out of Versos De Amor (Lope De Vega), Lot 507 has a great willingness to work. Only when a yearling enters a sale preparation can you understand their mental aptitude for training and exercise. This filly has taken to it like a duck to water. She has great athleticism, good depth and a strong powerful walking action.

4. How do you feel the 2020 sale will measure compared to previous renewals?
The 2020 edition of the Premier Sale will measure up to previous years and be a positive beacon for the Victorian industry. Sales so far this year have been rewarding to vendors if presenting horses that fit the mould of what the market wants. Unfortunately this mould is shrinking and becoming polarised. Inglis are doing a good job is getting buyers to the sales and it will be a broad spectrum of buyers to acquire yearlings at all levels of the market that will determine the sale's success.

5. What is the thing you like most about the Premier Sale?
Selling on our doorstep in Melbourne allows us better access to our clients. To host them in our marquee and entertain them allows us to develop better relationships. Woodside Park Stud is a well-known Victorian thoroughbred brand. Buyers know where we are stabled at the Oaklands complex. To be a big fish in a smaller pond is most rewarding.