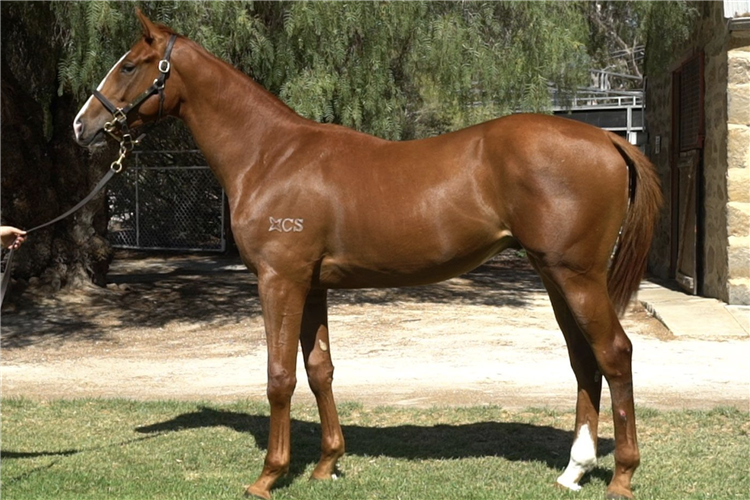 1. Who is (are) your pick of the colts and why?
We have four colts in the Premier session by the right commercial stallions (Capitalist (Written Tycoon), Vancouver (Medaglia d'Oro), Written Tycoon (Iglesia) and Lonhro (Octagonal)) that should be selling better than the sale average. However, it's the three Sir Prancelot (Tamayuz) colts selling on the third day that are my highlights of the draft. Irrespective of their position in the catalogue, a first season sire that has thrown Group winners at two, three and four years and stamped his stock with such consistency should be well received by those looking for value.
2. Who is (are) your pick of the fillies and why?
Sadly we had to scratch a Brazen Beau (I Am Invincible). However, this is a proven sale to find black type fillies from 1000 metres to 2500 metres and we've a scopey Fiorente (Monsun) filly from a black-type mare Lot 427 that won't be expensive. We are probably selling our best physical in the Showcase session - a filly by Winning Rupert (Written Tycoon) Lot 686 .
3. Who do you feel has improved most over the prep?
The Written Tycoon (Iglesia) colt was always one we felt we should sell reasonably well because of his pedigree. But on our last inspections by the team, we now feel he will sell well because his physical finally marries up with his page, being from a sister to the Freedman-trained Miss Scarlatti (Stravinsky) Lot 112 .
4. How do you feel the 2020 sale will measure compared to previous renewals?
The catalogue reads well and it's clear that Inglis are trying to improve on previous years to have the profile of the sale raised once again. Providing the team have the physicals to match the pedigrees, the buying bench will have to dig deep to buy the commercial yearlings. That said, the Premier's list of Group 1 winning graduates is proof that the best very often comes from those vendors that know how best to mate their mares, as opposed to vendors mating to stallions that carry the ticket in the sales ring.
5. What is the thing you like most about the Premier Sale?
The town, the culture and the restaurants make Melbourne an ideal destination. Melbourne's love for racing means that lunch with an old client can easily roll into a dinner and drinks with a group of potential clients. Buying and selling horses in the $80,000 to $180,000 range also means there are opportunities for buyers and likewise vendors can make a fair return on their investment.