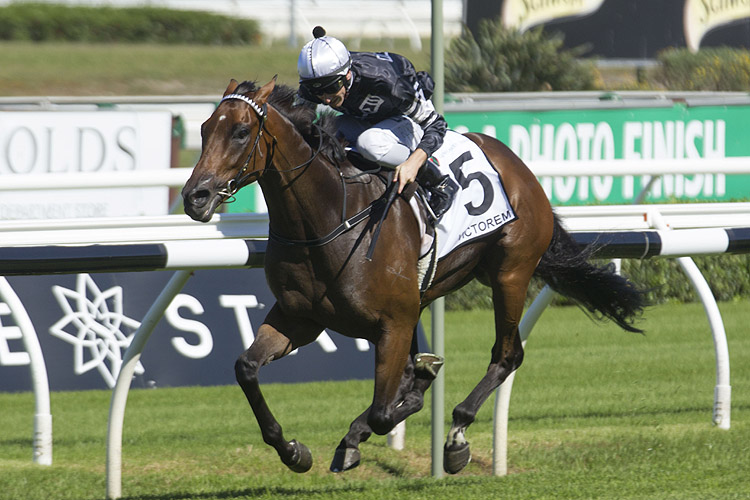 The two-day sale will be held at the Gold Coast Sales Complex on October 14 and 15.
"This is a two-year-old sale with proven stakes results for buyers," said Magic Millions Managing Director Barry Bowditch. "From the last seven editions of the sale 54 stakes performers have emerged.
"The Gold Coast 2YOs in Training Sale produces more winners and has the best strike rate of the three breeze-up style auctions in Australasia.
"The reason for this is the professionalism of our vendors. They are among the most experienced two-year-old sale vendors in the region."
Recent graduates of the sale include winter carnival stars Tyzone and Victorem, stakes winning filly Krone and Singapore stars Top Knight, Lim's Lightning and this season's Golden Horseshoe Series star Rocket Star.
In a boost for buyers 186 lots are BOBS eligible, 61 are nominated to the Magic Millions Race Series, 12 are nominated for the Golden Slipper, 11 for the Blue Diamond Stakes and 32 lots are QTIS Fully Paid.
Some 24 lots are Super VOBIS Nominated.
Youngsters will breeze at one of four sessions across three states in the lead up to the auction.
All breeze-up sessions will be streamed live via the Magic Millions website and all completed breeze footage will be online soon thereafter.
The catalogue for the 2019 Magic Millions Gold Coast 2YOs in Training Sale is now available for download via the Equineline iPad app and can also be viewed online by clicking here.
BREEZE-UP DATES, VENUES & SALE DETAILS
WARWICK FARM Breeze-Ups: Monday 16 September - 10am
SEYMOUR Breeze-Ups: Friday 20 September - 9am
GOLD COAST Breeze-Ups: Monday 23 September - 9.30am
GOLD COAST TURF Breeze-Ups: Friday 11 October - 9.30am
GOLD COAST TURF CLUB International Raceday = Saturday 12 October
Inspection Days – Sunday 13 October & Monday 14 October commencing 9am
Sale Day 1 – Monday 14 October - Twilight session commencing 5pm
Sale Day 2 - Tuesday 15 October commencing 11am followed by Gold Coast Spring Racehorse Sale
The 2019 Ready2Race Sale in Sydney on October 22 has attracted 191 2YO entries.
Breeze ups will be conducted at Cranbourne, Warwick Farm, Eagle Farm and Taupo in New Zealand during September.