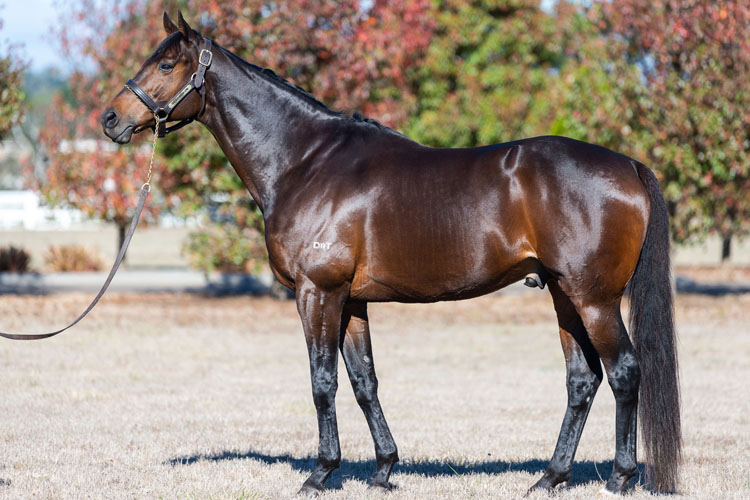 For instance the first foals by Woodside Park Stud's handsome Japanese import Tosen Stardom are showing a distinct genetic link to one of Japan's greatest sires.
Delving into Tosen Stardom's pedigree quickly reveals which horse is making his presence felt in his descendants.
Northern Taste, a horse whose influence was so great that Japan's racing fortunes were built on his success, was a stallion who always caught the eye due to his blazing white face and white socks on two legs.
Like his legendary sire Northern Dancer, Northern Taste was bred at Windfields Farm and was purchased at the 1972 Saratoga Yearling Sale by the Yoshida family.
He was sent to the John Cunnington Jr stables in France and after winning both of his juvenile starts at G3 level returned at three to win a Listed event before contesting the 2000 Guineas at Newmarket won by Nonoalco and the Epsom Derby won by Snow Knight.
Later that year he won the G1 Prix de la Foret at Longchamp before embarking on a truly remarkable stud career that spanned .
Northern Taste was Japan's champion sire 10 times in an 11 year period and his daughters produced over 100 stakes winners, leaving an influence that still looms large in the pedigrees of many Japanese stars.
Among them is Tosen Stardom, the G1 Toorak Handicap and G1 Mackinnon Stakes winner who inherited the bay coat of his famed sire Deep Impact but has Northern Taste genes in his blood as he out of the End Sweep mare Admire Kirameki, in turn daughter of the Northern Taste mare Every Whisper.
He is three generations back and with Tosen Stardom being a plain bay with no markings breeders have been a surprised by the amount of "bling" stamping his foals.
Woodside Park's general manager James Price said he was intrigued to find out where the foals had inherited their distinct white markings.
"For the markings and chestnut colouring to stem back to the influential Northern Taste is incredibly exciting," Price said.
"Everyone is delighted in the way they are standing out from the crowd.
"And they are standing out on type as well, inheriting their sire's strength, style and presence. We are going to be seeing those baldy faces racing in no time."