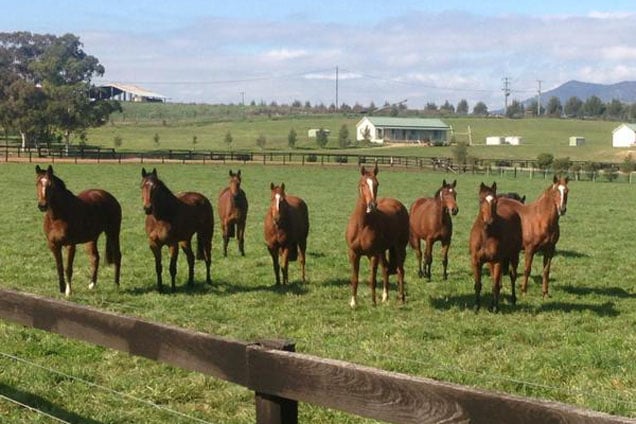 "I am appalled by the vision," said Tom Reilly, chief executive of TBA.
"All horses, whether thoroughbreds or not, deserve to be treated humanely and with dignity.
"The full force of the law should be brought down on anybody in the footage shown mistreating those horses.
"The thoroughbred industry needs a full and frank discussion about what happens to horses when they leave the industry.
"While there is good work being done to rehome horses we have to look at how participants and regulators can and must do better.
"We also need to have confidence in the numbers the industry publishes about what happens to animals when they leave racing."
Thoroughbred auctioneers Inglis also condemned the alleged evidence of animal mistreatment at abbattoirs and pet food factories in NSW and Queensland.
"Cruelty towards any type of animal is totally unacceptable and we will do whatever we can to assist at an industry level to stop the practices shown in this television program," said Inglis CEO Mark Webster.
"The horse welfare programs introduced by regulators almost three years ago are a step in the right direction but need to be better supported and enforced by all industry participants and the general public who take possession of retired racehorses and use them for a wide range of pursuits.
"Clearly there is still a lot more work to do to keep track of racehorses when they are retired.
"The fact that 1% of all prizemoney in NSW is allocated to welfare programs is a good start and gives the industry funds to improve this situation.
""We believe abattoirs and similar operations need to be more diligently regulated by government to ensure they operate humanely in relation to all animals.
"The conduct of the alleged staff working in these facilities shown on the '7.30 Report' is totally unacceptable."
Webster said Inglis sets a minimum bid price when horses are offered for sale to help prevent horses that pass through the sale ring from ending in the wrong hands.
"We do not sell to abattoirs nor allow any of their trucks onto our property," Webster said.
Inglis supports a number of off track projects to encourage the broader uptake of thoroughbreds as equestrian horses and also helps rehome racehorses off the track into equestrian homes.