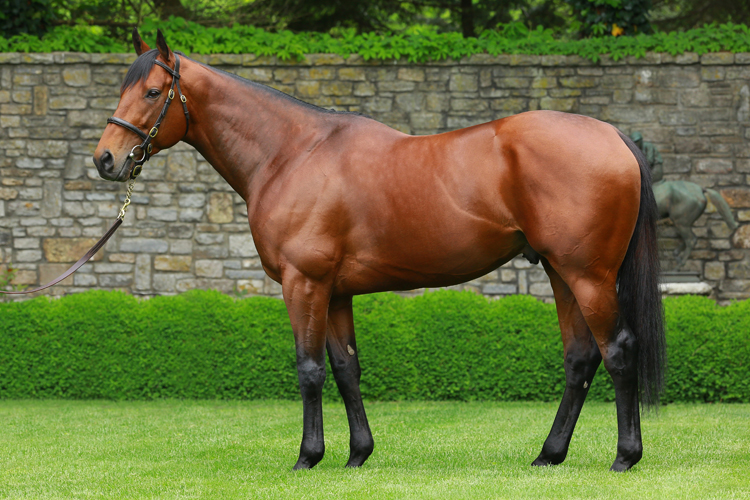 The $8.2 million price set a September Sale record for a filly and equals the fourth-highest price for a yearling sold at the auction. It is the highest price paid at the September Sale since the $11.7 million given for Meydan City in 2006.
The filly from the 22-year-oldTricky Creek mare Leslie's Lady is a half-sister to four-time champion Beholder, G1 winner Mendelssohn and G1 winner and leading sire Into Mischief.
She was bred and consigned by Clarkland Farm, who bought the dam Leslie's Lady in 2006 in foal to Orientate for $100,000 at Keeneland's November Breeding Stock Sale.
Clarkland sold Beholder, by Henny Hughes, for $180,000 at the 2011 September Sale and sold Mendelssohn, by Scat Daddy, for the 2016 sale-topping price of $3 million.
"I don't have any words, it's unreal," said Clarkland's Fred Mitchelld.
"Can you believe a 22-year-old mare had something like this? Leslie's Lady, she still thinks she's 12 or 13 years old."
"We dream of breeding a nice horse, and this is what it's all about for the little consignors and the small guys.
"The farm has been in the family since 1774, and it'll be there for the children for the rest of their lives.
"We're keeping two fillies out of the mare; this is the last one to sell out of her.
"The fillies will stay there for the kids and grandkids."
Many Pope said about the filly was the only horse in the September Sale she really wanted.
"This will probably put me out of shopping in November; I think I pretty much went through my broodmare budget," she said.
Wednesday's leading buyer with her lone purchase, Pope said the filly would enter training at Whisper Hill's training center in Florida.
The day's session saw 124 horses sell for $65,082,000, for an average of $524,855 and a median of $375,000.
Cumulatively Book 1 saw 340 horses gross $160,463,000 for an average of $471,950 and a median of $355,000.
A total of 20 yearlings sold for seven figures including seven that brought final bids of $2 million or more