The future Spendthrift stallions set for Santa Anita are Breeders' Cup Classic contender Vino Rosso, Breeders' Cup Sprint contender Mitole, Breeders' Cup Dirt Mile contender Coal Front, and Omaha Beach, who could compete in the Classic, Sprint or Dirt Mile.
Stud fees for all four horses will be determined upon retirement.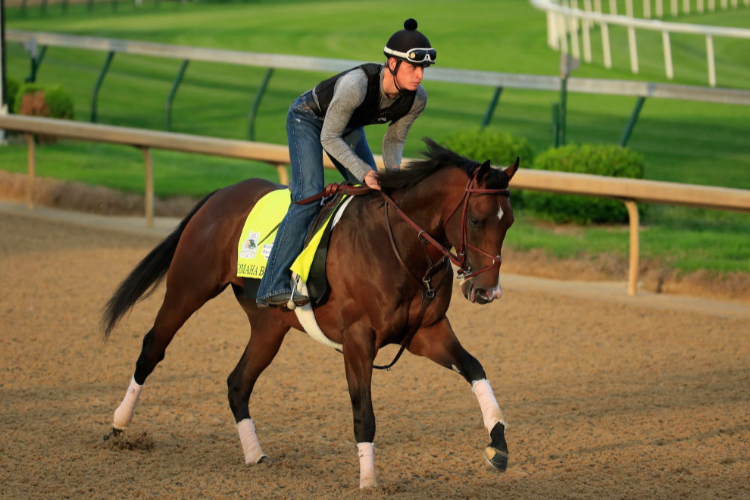 Into Mischief's fee has moved to $175,000 but his book is already listed as full.
Goldencents, North America's top second crop sire in 2019, will have his 2020 fee determined and announced after the Breeders' Cup where his first crop three-year-old colt Mr. Money will compete in the Dirt Mile.
Goldencents is tied for third among all stallions with 29 2YO winners from his first crop a year ago and is again asserting himself as a top juvenile sire with 18 second crop winners to date.
Perennial leading sire Malibu Moon will stand for $60,000 after another banner year that has already included siring two new G1 winners, making him one of only three stallions in North America with two or more G1 winners sired in each of the last four years.
2019 SPENDTHRIFT STALLIONS
Stands & Nurses Fee
Into Mischief $175,000 – BOOK FULL
Malibu Moon $60,000
Goldencents TBD
Bolt d'Oro $25,000
Lord Nelson $20,000
Cross Traffic $15,000
Jimmy Creed $15,000
Free Drop Billy $10,000
Brody's Cause $7500
Cloud Computing $7500
Gormley $7500
Maximus Mischief* $7500
Mor Spirit $7500
Race Day $7500
Temple City $7500
Wicked Strong $6000
Cinco Charlie $5000
Dominus $5000
Hit It a Bomb $5000
Palace $5000
Coal Front* TBD
Mitole* TBD
Omaha Beach* TBD
Vino Rosso* TBD