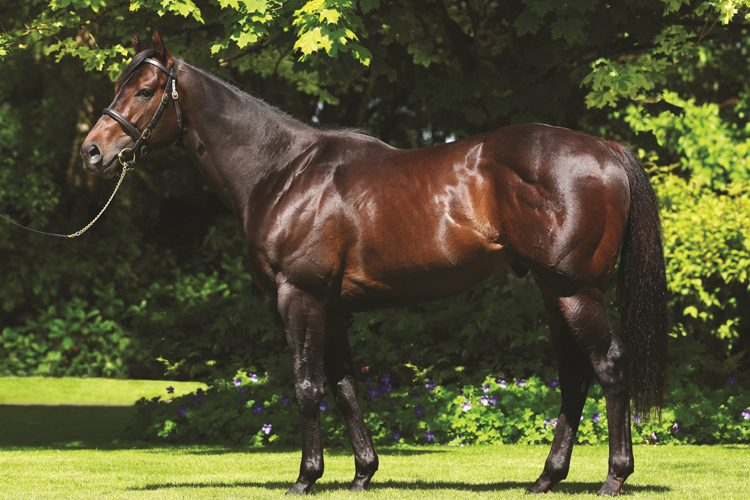 Presented by Benalla-based Nolen Racing, the colt attracted intense interest before Gold Coast based trainer Michael Costa secured the youngster.
"We thought he was one of the standouts - he was our number one pick," Costa said. "We had to give a little bit extra for him but we were determined to get him.
"He has got a really good attitude. His breeze up was one of the talks of the sale and he ticked a lot of boxes."
For vendor Tal Nolen the result capped a hugely successful sale in which he sold nine youngsters for a gross of $1.23 million.
"They were best breeze up horses we've ever had," Nolen said.
"He has heaps of improvement and he will grow into a lovely horse.
"I bought him here in June for $90,000. It's a massive gamble and you have get something like this to keep going."
The second top lot of the day was the Dissident-Demanding Queen colt offered by O'Gorman Racing. He sold to Barbara Moore for $320,000.
The colt was the fastest breeze up performer in the lead up to the sale. The youngster sizzled in his 200m breeze at Warwick Farm clocking 10.18 seconds.
"He looks a very exciting prospect," Moore said. "He breezed very well and very fast.
"He is a great type - a nice strong two-year-old type.
"At this stage he will be staying in Australia and we will see how he goes before we decide what the future holds."
Another six lots sold for between $200,000 and $300,000 in a big finish to the two-day sale that saw $11.4 million traded on 182 lots at an impressive average price of $63,609.
The clearance rate was a lofty 80 per cent.
"It was another solid sale," Magic Millions Managing Director Barry Bowditch said.
"We are so excited to have such a high clearance rate - 80 per cent is fantastic for a breeze up style auction.
"There were some huge results for vendors who came here with well-presented horses. The pinhooking success from a number of our sales between January and June has been remarkable.
"We couldn't be more happier for Tal Nolen who has been selling here at this sale for many years.
"It's our vendors who do the hard work, getting to the sales, finding the horses and educating them properly."
The Spring Racehorse Sale that followed saw the Godolphin draft prove popular with multiple Sydney winner Piracy top lot when selling to leading Queensland trainer Tony Sears for $65,000.
SALE STATISTICS
Lots Catalogued: 272
Lots Sold: 182
Lots Passed In: 46
Lots Withdrawn: 44
Sale Gross: $11,431,000
Top Price: $525,000
Average Price: $63,609
Median Price: $45,000
Sold %: 80
DAY 2 TOP LOTS
$525,000 - No Nay Never-El Shahar colt - Vendor: Nolen Racing / Buyer: Ardross Bloodstock Pty Ltd (Qld)
$320,000 - Dissident-Demanding Queen colt - O'Gorman Racing Stables / Barbara Moore (HK)
$300,000 - I Am Invincible-Sorel Point colt - Kenmore Lodge / Krit Chittaseni (Thailand)
$250,000 - Zoustar-Cardinal Court colt - Nolen Racing / Jason Tam/Nicholas Moore (Macau)
$220,000 - Choisir-Tahnee Tango colt - Baystone Farm / Kendrick Racing Pty Ltd (Qld)
$220,000 - Foxwedge-Elay Princess colt - Kenmore Lodge / Michael J Clements/Bevan Smith Bloodstock (Singapore)
$220,000 - Hinchinbrook-Emerald Downs colt - JCS Thoroughbreds / Dennis Yip/Pinhook Bloodstock (HK)
$200,000 - Deep Field-Thunder Belle colt - Wishbone Farm / Ricardo Le Grange/Rodney Too (Singapore)
LEADING BUYERS
$705,000 - Ardross Bloodstock Pty Ltd - 2 lots
$452,500 - Krit Chittaseni - 3 lots
$357,500 - Michael J Clements/Bevan Smith Bloodstock - 3 lots
$355,000 - Glenhuntly Lodge Pty Ltd - 3 lots
$335,000 - Jason Tam/Nicholas Moore
LEADING VENDORS (by average - 3 or more sold)
$165,000 - O'Gorman Racing - 3 sold
$154,000 - Baystone Farm - 5 sold
$136,667 - Nolen Racing - 9 sold
$97,214 - Kenmore Lodge - 14 sold
$86,667 - Rosemont Stud - 3 sold