Corrales has been on fire for the month of May kicking home 15 winners and 12 placings from 39 rides for the month.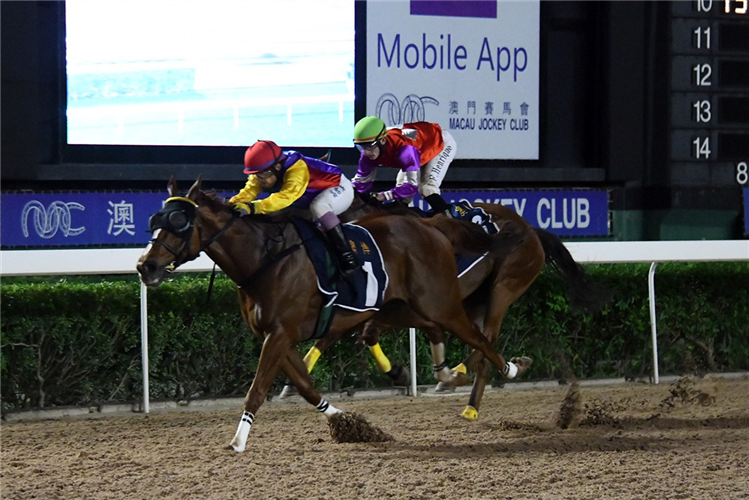 After Saturday the Panamanian rider has surged away with an 11 win lead over Roger Yu in the rider's standings; Corrales on 40 wins leads Yu who is on 29 victories, with Fausto Henrique in third spot on 25 wins and J B Hamel in fourth on 24.
It's been an amazing month for Corrales that began on the 2nd of May with a treble that has just rolled on like a juggernaut since then.
The four times Macau Champion got off the mark quickly on Friday withCircuit Guy in the first of the night the Class 5 & 6 over 1050 metres for trainer Danny Wong. Circuit Guy finally broke his Maiden status with an easy victory after seven attempts.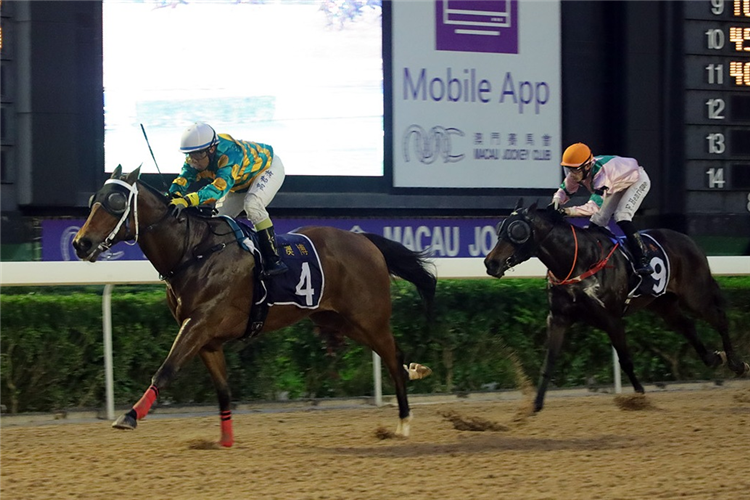 The very promising Nick Moore prepared Sport Genius was the second winner for Corrales, when he made it win number three from only five starts with a convincing win in the Class 4 over 1050 metres.
The Irish bred import Ashkari rounded out the night for Corrales when he scored his first win in over two years in the Class 4 & 5 over 1510 metres in beating Éclair Mirage (Fausto Henrique) and Evergreen Pegasus (J B Hamel).
Saturday's turf card had to be transferred to the all weather track after Macau was deluged with over 150 millimeters on Saturday morning, leaving the turf surface completely waterlogged. However that didn't stop Corrales who landed the first winner of the day with the K H Leong trainer Superb Shooter in the Class 6 over the revised distance of 1050 metres.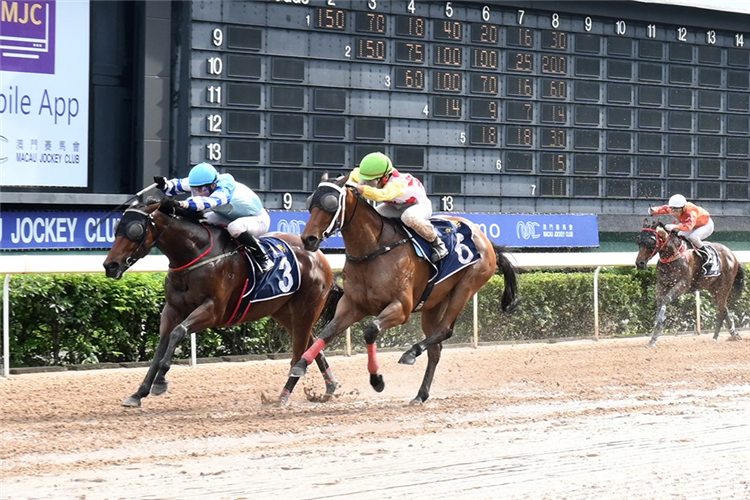 Macau has been home to Corrales since he arrived from Panama in 1996 as tiny fresh faced kid at the age of 17 years old weighing just over 100 pounds (45.4kg)
His uncle Jose Corrales a former three times Champion rider in Macau bought him to the enclave to finish his apprentice training in the MJC Apprentices Academy. However his riding career almost ended before it began when a shocking race fall in 1997 left him with numerous injuries including a fractured skull, and kept him out of racing for over a year.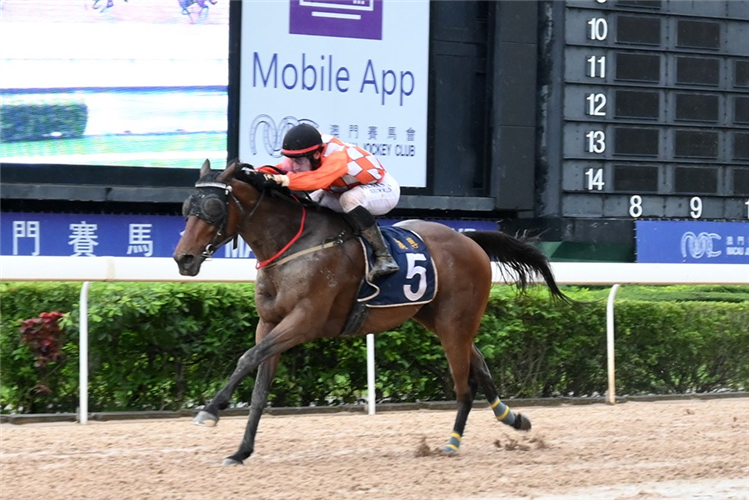 Upon his return Corrales wasted no time in establishing himself as Macau's leading apprentice taking out the Junior Riders' Title for two years running in the 1999 and 2000 racing seasons.
With four Senior Jockeys' Titles to his credit and looking at number five, Corrales has now ridden 940 winners in Macau making him the most successful rider in the history of the Club. Next best is Manoel Nunes who has ridden 854 winners in the enclave, and has six Champion Jockeys titles under his belt.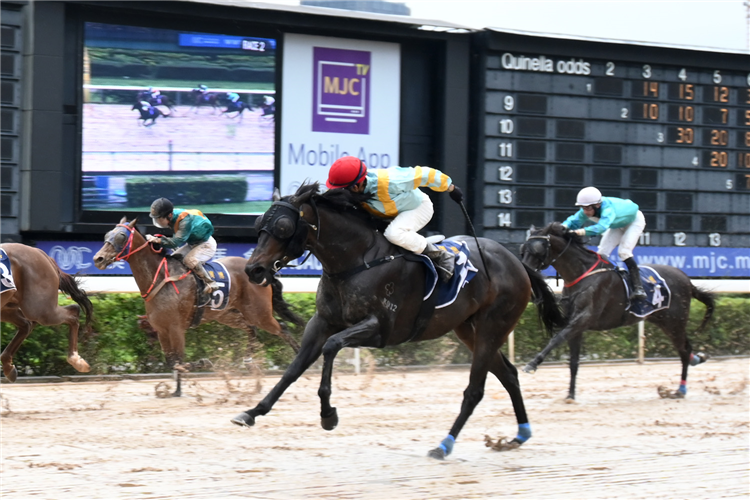 Corrales also holds another great distinction within the Club being the only locally trained apprentice to win a Senior Jockeys' Title.
Geoff Allendorf didn't mind the track switch due to the heavy rains on Saturday picking up a winning double with Luen On Poseidon and Imperial Eagle, both handled perfectly by Brazilian Fausto Henrique.
Luen On Poseidon broke through for a well deserved win in the Class 2 over 1510 metres under Henrique after a luckless sequence of runs since his last win in January 4.
It was only the third run on the sand for the son of Pierro (Aus) who had shown he could handle the surface with a close sixth placing beaten only three lengths behind the noted all weather performer Mujaan back in November.
Imperial Eagle 's victory was a pleasant surprise for Allendorf when he showed plenty of fight to win the Class 3 over 1050 metres from Thar (Shogo Nakano), with Dr. Diamond (J B Hamel) back in third.
Friendless in the betting at odds of $446.00 for the win, Imperial Eagle then had to survive an objection by the runner up Thar. The MJC Stewards panel ruled that whilst the two horses had bumped together at the two hundred metres, there was a shift from both horses and after consideration dismissed the protest.
Apprentice Eric Cheung is making up for a quite start to the season and booted home his fifth winner for the month of May on Star Of Phoenix to give him 10 winners for the season.
Cheung bought the Joe Lau trained gelding with a nicely timed run wide out to win the Class 4 over 1510 metres beating Ready Fire (Shogo Nakano), with Chase Win (Frankie Choi) in third.
After kicking home 24 winners in what was a stellar season in 2018 – 2019, Cheung was injured in June last year in a pre race incident in the mounting yard. The five pound claimer did not return to race riding until October 13, and did not notch up his first win for the current season until late November on Roaring Fans.
However it seems the likable young lad has really turned a corner of late and rarely a race day goes by without him landing a winner.