Barros got off to a flying start winning the first of the day the 0 to 45 Special Conditions Race over 1200 metres on the Stephen Chow trained For Community. A son of New Zealand Derby winner Jimmy Choux (NZ), For Community handled the heavy conditions well to beat the $1.8 race favorite Chi Chai Sin Sang (Luis Corrales) by a length and a half, with Luen On Prodigy (Stephane Ladjadj) back in third.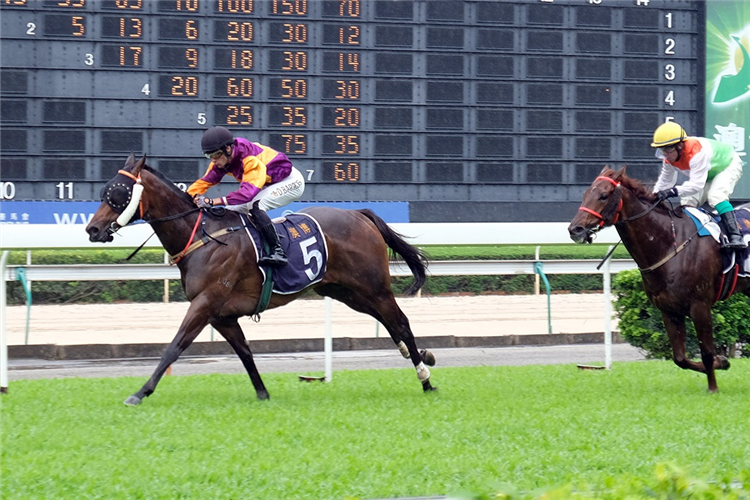 The tried and true wet tracker One Belt One Road was the second of Barros winners when he romped through the testing conditions to win the last of the day the Class 4 over 1200 metres, giving the gelding his eighth win in the enclave.
One Belt One Road has proved to be a good money spinner for connections with his prize money nudging the HKD $2.5 million mark for his eight wins, 21 placings from his 89 runs in the enclave since arriving in July 2015.
A son of Haradasun (Aus) from the Irgun (Aus) mare Irgunette, One Belt One Road commenced his racing career in Australia race as War Affair when prepared by Bobby Pearce at Randwick. The gelding placed at Randwick and Wyong in his 10 runs there before being exported to Macau.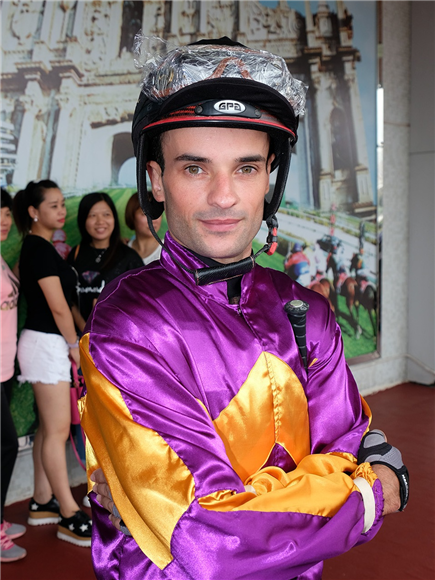 One Belt One Road is a half brother to Real Supreme who acquitted himself well in his early days in Hong Kong, winning eight races and rising to a career high mark of 100.
Dayversom Barros is a much traveled jockey who like most Brazilian jockeys completed his apprenticeship in the famed Sao Paolo Apprentice Jockeys' Academy.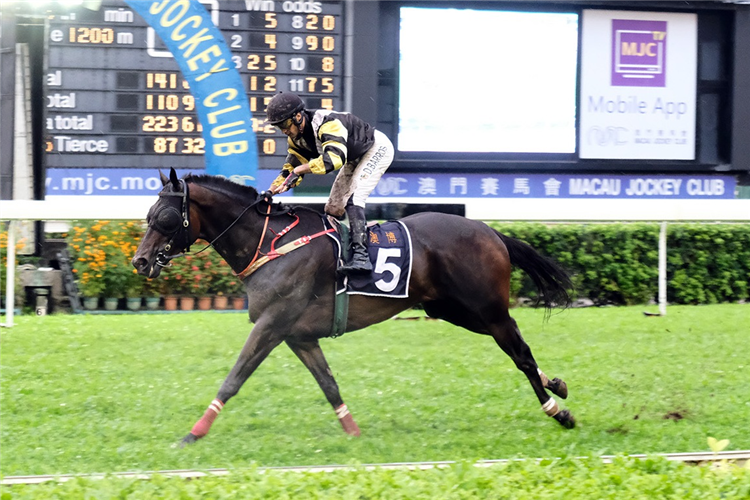 Life was tough going early days for him and Barros decided to travel the world working in the racing industry to further his knowledge. He spent time working in places like Dubai, Belgium, Italy and the UK where he got the opportunity to ride in a few races before ending up based in Sweden.
An opportunity came for a three month contract in Macau, and Barros got off to a great start booting home a double at only his second race meeting, and was quick to follow that up with more winners.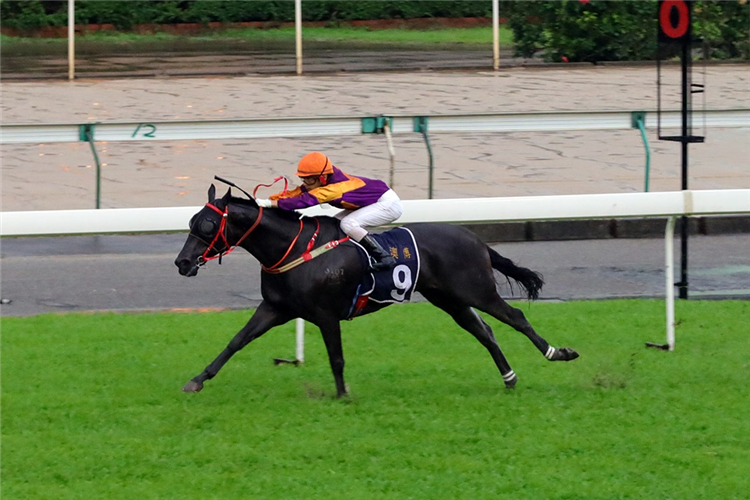 One of the busiest jockeys at the track in the morning Barros has now firmly established himself and rides for a wide cross section of stables. Able to ride at 119 pounds and at the age of 30 years, it seems his perseverance to stay in the game is now starting to pay off.
Japanese rider Massa Tanaka kicked home his seventh winner in Macau with the Geoff Allendorf prepared Association Seven in the Class 3 over 1500 metres.
Association Seven began well and soon after led and was content to stay hard against the rail which was plainly the best part of the track. The son of Manhatten Rain (Aus) was pressured around the home turn by both Mountain Eagle and Pearl Lucky, but dropped them soon after when let stride and raced away for an easy three and a quarter lengths win over Chromium Alloy (Horace Lam), with Magnapegasus (Eric Cheung) a distant third.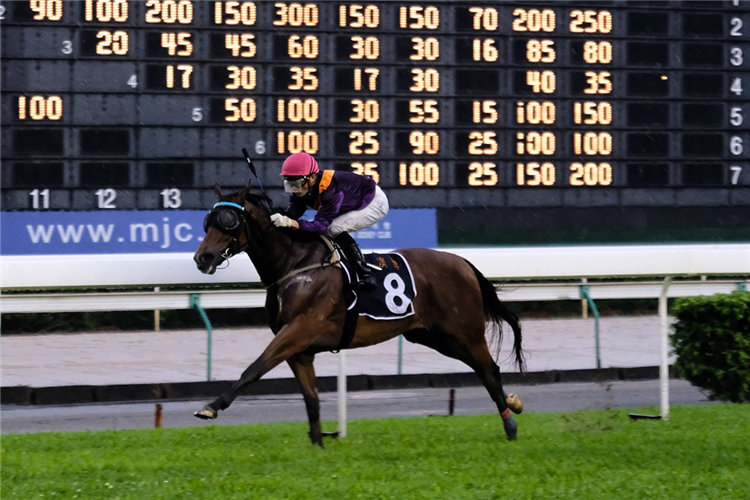 Tanaka has been in Macau since January and whilst it took him 31 rides to notch his first winner, he is starting to get a foot in the door with better opportunities coming his way.
Shogo Nakano is the second Japanese rider based in Macau and he also was seen to advantage in race five the class 4 & 5 over 1500 metres on the Victor Chan prepared Qipao Queen.
Qipao Queen who went into the race with more wet form then most, was able to race on the lead to the corner before running away for an easy win over Satono Eternal (Stephane Ladjadj) with Association Eighty (Massa Tanaka) back in third.
Nakano is into his second full season in Macau and after posting 12 winners last year is now on nine victories for the current season.
As at 9.30 on Saturday morning a total of 51 millimeters of rain had fallen on the Taipa track and a subsequent inspection established that whilst heavy, there was a good cover of grass on the track and conditions were safe. However later in the afternoon the heavens opened up with some heavy downpours and whilst some races were rescheduled, racing was able to continue which is a great testament to the track surface.