White Debbie parked off the well bet Still So Cute (Luis Corrales) in the run, and found plenty in the home straight under Lao's powerful riding to stave off the fast finishing King Of Glamour (Massa Tanaka), with Tremendous Wins (J B Hamel) in third.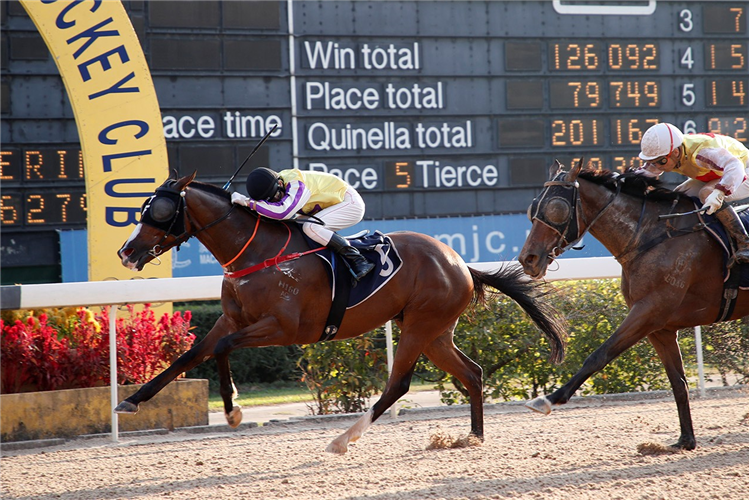 It's been a hard grind back for Lao who in the early and late 90's was the toast of Macau racing winning three Champion Apprentice Titles. He also had the distinction of being the first local rider to be invited to compete overseas on an International Racing Day, when he competed in the International Jockeys' Series in Mauritius in 1999.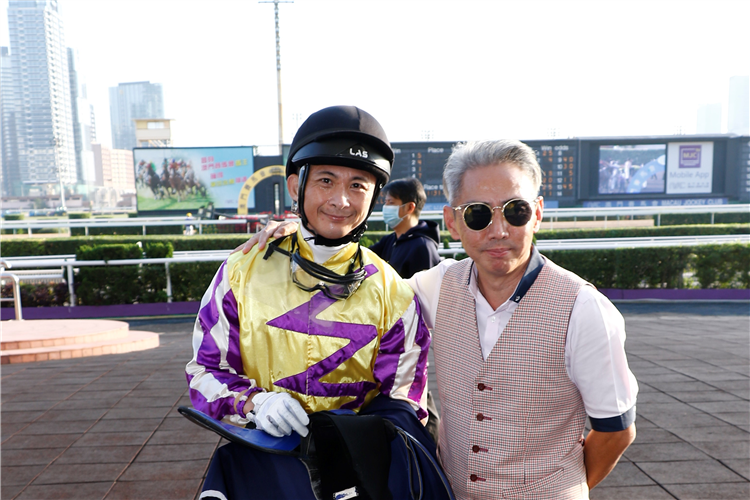 Apprenticed in Macau to Australian trainer Darby Armstrong, Lao following his domination of the junior riding ranks here remained in the top bracket of riders in the enclave in the 90's, until he moved to Singapore to ride primarily for Charles Leck.
His features win's in the Lion City include the Queen Elizabeth II Cup and the Raffles Cup aboard Emerald Isles, a Kranji Mile on Pacific Prince and a Patron's Bowl on Bon Amie. A shoulder injury after a horrific race fall forced his retirement in 2008.
After a spell of five years, Lao attempted a couple comebacks that proved frustrating through limited opportunity, and in Lao's own words, his confidence was lacking. Wanting one last throw of the dice Lao made a comeback in December last year, and had to wait four months and 69 rides before he saluted on Infinite Treasure at the whopping odds on $745.00 for the win.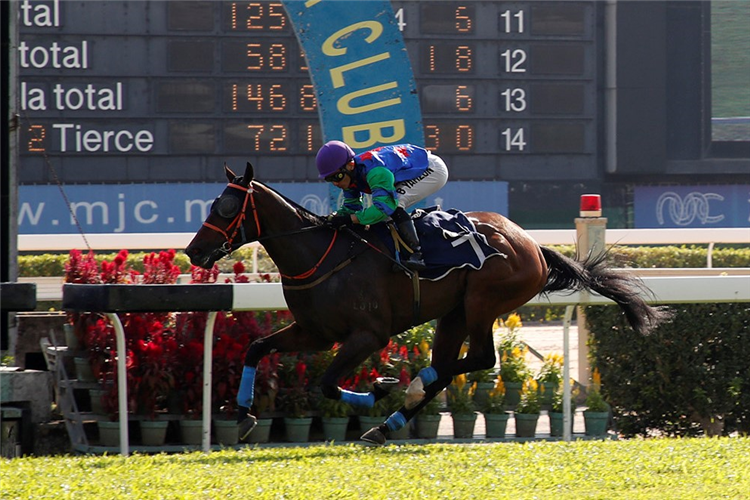 The win on White Debbie was Lao's fourth for the new season and his 10th since he returned to the saddle. Not a single one of his winners has gone out as the race favorite; his shortest priced winners have been Mr. Half Lamma at odds of $69.50 the win and City Gold at $87.50 the win. Every other winner has been massive odds such as Military Star at $1294.00, Numberone Mingzuan at $319.00 and Ventures Elite at $243.00 all for a $10 dollar investment.
With 152 race rides since he returned to the saddle, a $10 win investment ($1520.00) on every one of Lao's rides would have netted you a handsome return of $3411.00.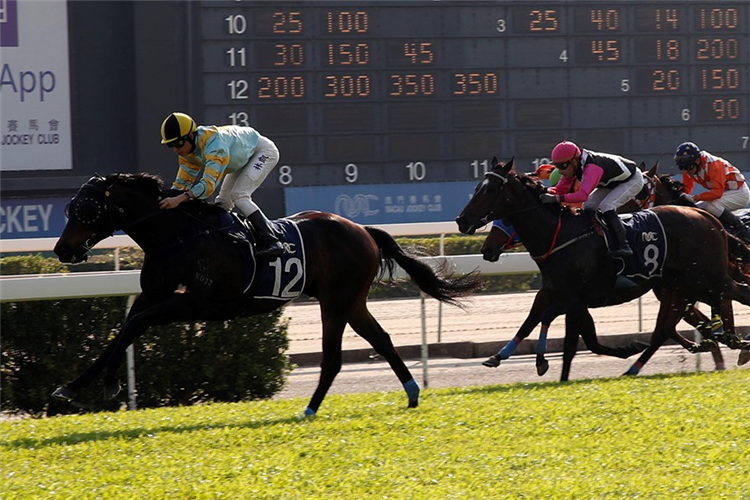 With over 500 race winners to his credit and still able to ride around 118 pounds, Lao is back riding with all the poise and confidence of the old days.
Filipino horseman Breinell Yamzon got on the scoreboard for the new season after 29 rides with a victory on Ventures Elite who paid $346.50 for the win, for trainer K H Leong in the 2nd Division of the Class 4 over 1200 metres.
In what was a nightmare day for punters, where only one favorite Partner's Fortune saluted in the first of the day the 1st Division of the Class 4, Ventures Elite came with a last to first run to beat race favorite King Of Champions (Luis Corrales), with Yings Fans Tshwaro Appie in third.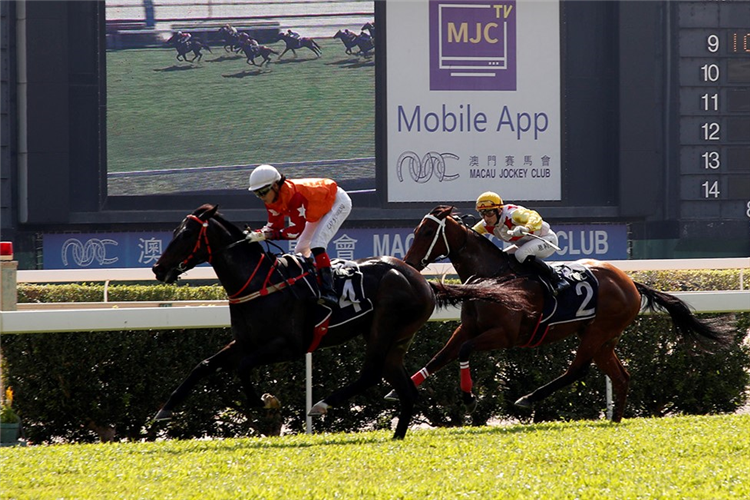 It was win number four in Macau for Ventures Elite who has accumulated another seven placings and close to $750,000 HKD in prize money for his owners Lau Chi Keung, Yuen Lai Him and S Hue. Not bad for an NZD$35,000 purchase at the New Zealand Bloodstock Ready To Run Sales for 2YO's in 2018.
Star Of Phoenix was another that nailed punters when he also pulled off a last to first win in the Class 3 over 1200 metres under Horace Lam.
Prepared by Joe Lau, Star Of Phoenix was sent out friendless in the betting at the cricket score odds of $695.50 the win and $142.00 for the place.
The win gave the son of Commands his third victory in Macau and his fourth overall with a win over 1100 metres at Hawkesbury under the name of Royal Advance, when trained by Gai Waterhouse and Adrian Bott for the Aquis Farm Group.
Prior to the race whilst nowadays Star Of Phoenix did look better placed down in Class 4, he did have one of the top three speed figures at the trip in 1.08.8; a time recorded when he easily beat Thar in Class 3 in June of last year.