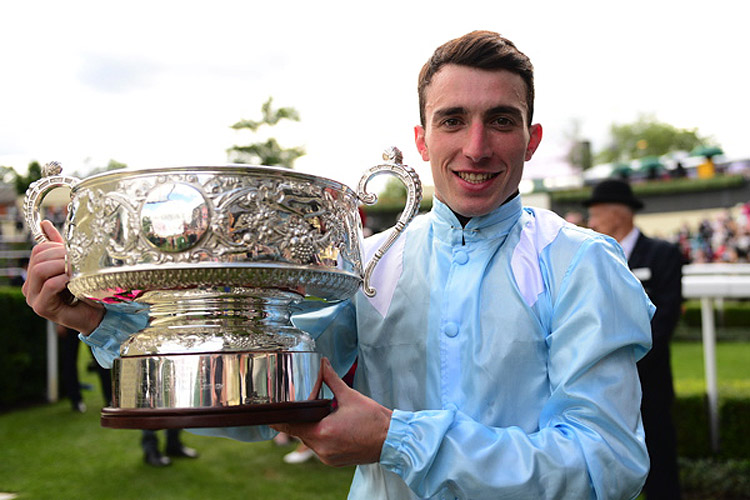 This week's news-in-brief covers a new president of Saint-Galmier, Italian Classic rides for Pierre Charles Boudot and Swedish success for French stallions...
Pierre Charles Boudot
Pierre Charles Boudot will travel to Capannelle (Italy) on Sunday to ride for Alduino and Stefano Botti in the G3 Premio Parioli (Vento Di Passioni) and the G3 Premio Regina Elina (Aria Important). Boudot is likely to continue his partnership with the two horses in the Italian Classics.
Saint Galmier
François-Xavier Jay was unanimously elected president of the Saint-Galmier-Saint-Etienne racetrack, succeeding Jean Bouchardon. Jay had held the position of vice-president for 32 years and comes from a family committed to racing. Jay's father was a previous president of Saint Galmier and sons Bertrand and Hubert both hold roles within the Trotting industry.
Quaro
Quaro enjoyed a successful weekend (17/18 April) as a sire, with five winners (El Matador, Harald, Farsight Absolute, Harry de Sassy and Forto Deo).
Fabrice Veron
Fabrice Veron made his debut as first jockey for trainer Maurizio Guarnieri on Sunday 18 April at Royan-La Palmyre on Hagwaat. Although Guarnieri's stable star Plainchant switched to racing in England, he remains confident of a successful 2021 season with the assistance of Veron.
French Stallions
Between 12 and 18 April, French sires Love You, Orlando Vici and Ready Cash achieved six victories in Sweden. Maharajah (Love You) remains the top of the Swedish sire standings with earnings of 8.96 million Swedish crowns.
Halo des Obeaux
Halo des Obeaux, winner of the first division of the Prix de l'Yonne (3500m) at Auteuil has been sold to Paul Vogt, owner of Frodon. He will be trained by Paul Nicholls in Great Britain. Henn Sée, successful in the second division, was purchased by Bruton Street, who has previously bought Franco de Port and Pravalunga out of France. The four-year-old will be trained by Willie Mullins in Ireland.
Thomas Beaurain
Thomas Beaurain, currently ninth in the jump jockey rankings, suffered a fall from Facebook Jersey on Sunday 11 April. He has been diagnosed with a broken scapula and will be out for six weeks.
Pin Up Du Chanot
Broodmare Pin Up Du Chanot saw four of her offspring race on Sunday. The best result came from eldest Dame Denfert, who scored in the Prix Vaux Audigny at La Capelle.
Accord Marjacq
Winner of thirteen French races, Accord Marjacq made a successful start to his Swedish career on Saturday 17 April at Bergsäker. Now trained by Kevin Gondet, Accord Marjacq will be looking to emulate previous French success.
Gef de Play
Gef de Play set a new track record of 1'13"3 at Vincennes in the mounted Prix Beaumanoir (2700m). His medium-term target will be the G1 Prix de Normandie (3000m) at the same track on 19 September.
Jean-Michel Bazire
Jean-Michel Bazire will celebrate his 50th birthday on Friday 23 April. He has achieved more than 6,500 victories globally and twenty Sulky D'Ors over his long career.
Trophy Vert – Tours
The second round of the Trophy Vert series was run at Tours last Sunday with Brilliant Madrik scoring at his third attempt on grass.
Roxanne Griff
Outstanding race mare Roxanne Griff saw one of her offspring make a winning debut at Cholet on Monday when three-years-old Ixana Griff (Love You) scored over 2100m recording a time rating of 1'16".
Baber des Brouets
Following Brexit, Baber des Brouets (Giant Cat) became the first Trotter-Francais horse to be exported to Britain where he will stand at stud. His career highlight was second in the 2014 G1 Saint-Léger des Trotteurs (Bird Parker) and won € 82,350 in prizemoney.