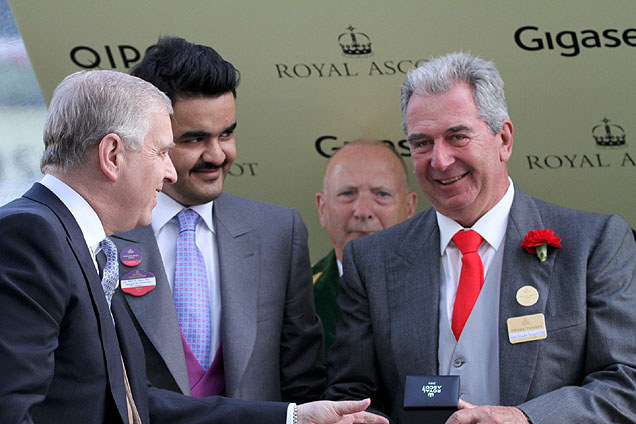 2022 marks the sixth year of Jean-Claude Rouget's satellite stables at Deauville in Normandy after decades spent in the south-west of France based in Pau. Following the expansion, more successes than ever before has followed him being twice crowned best trainer in France, alternating with André Fabre. His name is currently at the top of the charts on the eve of the first of the great spring classics where he will present four horses in the Poules d'Essai, Lassault and Welwal in the colts, Zelda and Osmose in the fillies.
The Deauville gamble:
"In 2016, we won almost everything in France, it gave us the courage and the audacity to undertake the project of bringing part of the workforce to Deauville. A challenge like this, it reinvigorates you" declared Jean-Claude Rouget. After a career spanning 40 years, the trainer had found a new momentum on the coasts of Normandy.
"The tracks were not foreign to us since we had been coming to summer meetings for a long time. Since 2015 we had come to spend several months in Deauville, from May to October we had around thirty horses (from there) we are not far from Paris and England where we had more and more starters".
Part of his 210 horses stationed in Pau therefore joined Normandy where he built new stables. In 2017 and 2018, Jean-Claude Rouget won the Poule d'Essai des Poulains twice with Brametot then Olmedo and above all, he won his first Prix de l'Arc de Triomphe with the outstanding Sottsass.
On the other hand, while he had previously won the Poule d'Essai des Pouliches four times with Elusive Wave (2009), Avenir Certain (2014), Ervedya (2015) and La Cressonnière (2016), he then had to wait until 2021 for a fifth title with Coeursamba.
This change of scenery has been beneficial for Jean-Claude Rouget, and it is therefore not surprising that several of his four winners from the Poule d'Essai are among the horses who have been added to the title. This will also be the case for horses he will soon be presenting in the Prix de Diane, the Prix du Jockey Club and even the Prix de l'Arc de Triomphe where the trainer has just entered six competitors this year: among them, colts who made dazzling debuts as representatives for Al Shaqab Al Hakeem and the Aga Khan Vadeni.
Let's take a closer look at the colts and fillies that will be competing this Sunday at Longchamp. Settling in Deauville brought Jean-Claude Rouget closer to the greatest French stud farms, stud farms which he himself supplied with stallions like Literato, Le Havre or even Almanzor. Normandy is where he also makes purchases each year during the Arqana sales where his instinct is reputed to be almost infallible.
Two colts, two personalities.
A complete circle since Almanzor, for example, is a stallion at the Haras d'Etreham, a stud farm which entrusted him with Lassaut, a son of this former horse of Jean-Claude Rouget. This colt, who is also entered in the Prix du Jockey Club and the Arc, is undefeated this year. He's not one to show off. Each time he has won clearly and with ease. An additional advantage is his last outing, in a Class 1, was run on the 1600m course of the Poule d'Essai at Longchamp. Suffice to say that there will be no negative surprises. In fact this candidate has even created additional "buzz" since the Formula 1 Ferrari driver, Charles Leclerc is now his co-owner.
"It's really the type of late horse, commented Jean-Claude Rouget after his last victory. He is starting to get in on the action, he has lost much less ground than the previous time. He may even have taken the lead too soon. I think this is really the start of a great career for him. He is the perfect versatile horse."
Jean-Claude Rouget's other colt in the race on Sunday is Welwal. He comes from Arqana sales but it was Mandore Agency who bought this son of Shalaa for €80,000. This representative of the Al Shaqab silks has a completely different temperament and already has blacktype: he won the Prix de Fontainebleau on the Poule course, a Group 3 which is a springboard to the Classic Race and one which has proven successful for Jean-Claude Rouget already, with Brametot in 2017. In conditions declared as good to soft, the colt will be perfectly at ease because he is dependent on reasonably fast going, confirmed his trainer. In a total of five outings, the colt has never finished further back than second place.
Jean-Claude Rouget analysed the latest debriefings of his jockey Cristian Demuro. "Cristian thinks he stops a bit when he's up front but that's a good sign. He had shown all his class as a debutant, but he had to repeat. I found Welwal a little weak at 2 years old. He has gained strength this winter, he hasn't finished it off which is surprising us, Cristian thinks he has not shown all his potential yet, it's a good sign for the season, which is really starting now!"
Fillies are already in the history books.
Adopting the name of a video game princess, Zelda will be accompanied by another racing princess - jockey Coralie Pacaut who is her morning rider at the Jean-Claude Rouget stables. It's been almost 40 years since a woman has ridden in a Poule d'Essai and it was basketball player Tony Parker, owner of Zelda, who made the decision with Infinity Nine Horses and associates providing an opportunity to a female French jockey for the second time in the history of this race. Coralie Pacaut spoke to Equidia about her daily partner: "Physically, she gained strength this winter, but she did not particularly grow. She made her comeback with a hood, without being at 100% of course, and she has improved a lot since. She really needed her last race. On Sunday, she won't have her hood. In the morning, I find her calmer. She will be ready for a good race".
Zelda is sister to Chez Pierre, a Listed winner in the USA. They are both by Al Shaqab stallions; Mehmas for Chez Pierre and Zelzal for Zelda.
A Listed winner at the end of 2021, she finished 5th on her comeback run in April, over 1400 meters. She will discover the mile but not Longchamp for the first time as it is the racecourse she ran her poorest race with a 6th in the Prix de la Rochette (Gr3). Jean-Claude Rouget was not very talkative after his work at the start of the week, the style of which he appreciated while acknowledging that the distance will be a challenge.
The trainer also made no secret that his best chance in the Poule d'Essai des Pouliches is indeed Osmose. This daughter of Zoffany finished 4th in the Prix Imprudence over 1400m for her seasonal comeback racing against fillies who were finishing their preparation for the English Guineas. She took the trail on the back of the excellent Malavath, however did not show the same turn of foot though did sustain her effort until the end. It should be noted that tracking revealed she had achieved a better time in the last 600 meters than the 2nd and 3rd in the race.
What about the overall record of Jean-Claude Rouget? Beyond current form, the trainer has a winning success rate of 24% over the last 12 months at Paris-Longchamp and 41% for placings. And as for 2022, his current rate is close to 26% of starters who are crowned with success throughout France! An imposing record!