Sunday's (14 July) 11-race card promises to be an epic decider with Size slated to saddle eight runners across five races and Moore targeting 11 of his horses at 10 of the afternoon's contests.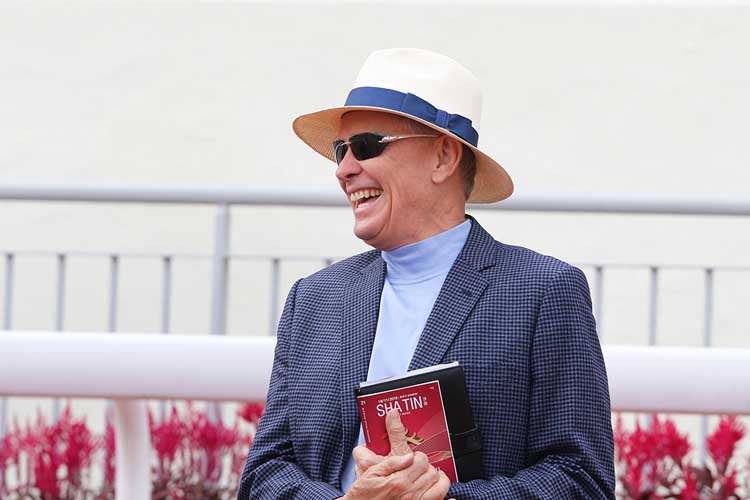 Moore headed into Wednesday's Happy Valley fixture emitting confidence, but after coming out the other side worse off than when he went in, the bullishness was more muted at Sha Tin this morning (Friday, 12 July).
His bright optimism remained, however, and if the deciding day plays out to the neutral's hope of a final race decider, Moore is perfectly at ease with the horse that will go to battle for him in the season-concluding Class 2 Hong Kong Racehorse Owners Association Trophy Handicap (1400m).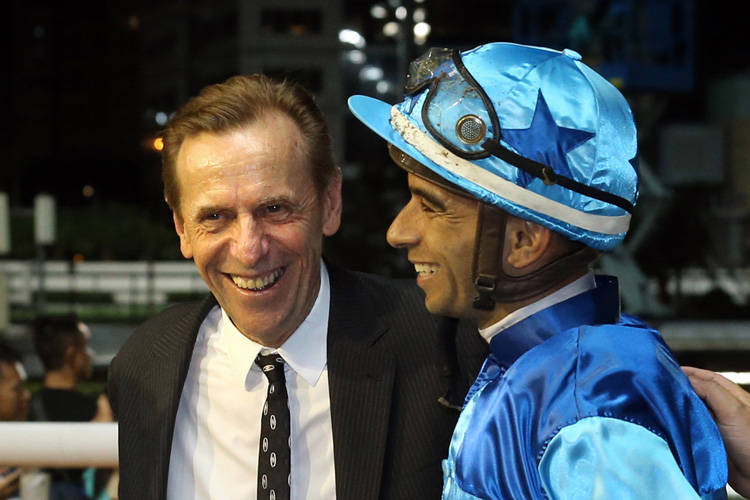 "If I did have a choice of the whole day, Thanks Forever is the horse I'd want going into battle for me in the last race," Moore said.
"I've got a lot of chances on Sunday. It was disappointing that we didn't get more than one winner on Wednesday night; I had hoped we'd be going into the last day all square but that wasn't to be. Now I need history to repeat itself, back to when I trained four winners on the last day to beat Tony Cruz in the 2010/11 season. We really need to put on a good show on Sunday to down John."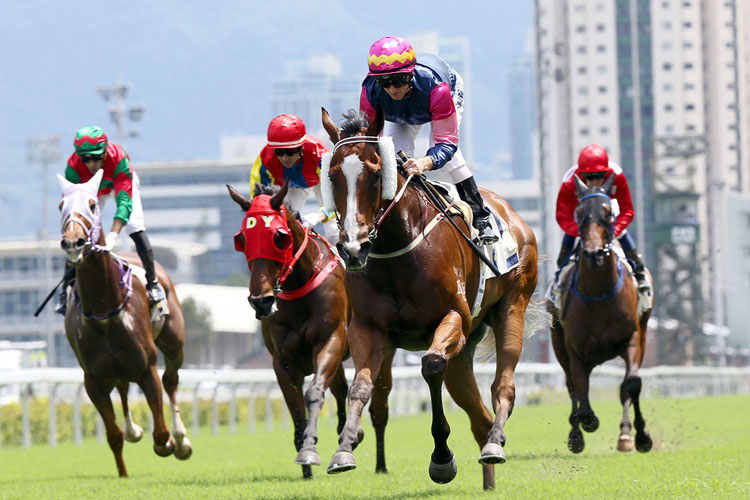 Moore drew level with Size on Wednesday, thanks to Magic Legend's win in the seventh of nine races, only for his rival to send out True Grit and Tornado Twist for exhilarating victories that saw out the card. Size is not taking too much comfort from that two-win advantage, even though Moore actually needs three to claim his eighth title. Under the rules, dead-heat wins are downgraded in the event of a tie - Moore has one, Size has none at present - and then Size's superior second-place tally would come into play if necessary.
"I'm not comfortable about that," Size said. "He (Moore) could win a couple of races quite quickly and I'd be beaten quite easily by halfway through the day. I think, again, as I've said before, it's a matter of who has the luck leading up to the last race and we'll see how we go."
Size's fear is Moore's hope: "If we could win a race or two early on, get them on the board, that would make it exciting; we're looking at Above to get us off the mark in the first race," the latter said.
"A little bit of luck in running and it could go right to the last race. It's great for the public but not quite so good for our stress levels. It's exciting for all concerned and I hope we can pull it off because I never give up!"
Luck in the last?
If it does go right to the wire, Thanks Forever (120lb) will have to overcome 13 rivals in a hot race which also features the Size duo of Hezthewonforus (121lb) and Mr So And So (121lb).
Thanks Forever is stretching to 1400m for the first time following a first career defeat over 1200m last time.
"He's bred to go 1400 (metres) and any cut in the ground will be good for him," Moore said of Zac Purton's mount.
"It was the kick-back that did him last time," he continued. "It was the first time he'd got in behind and copped a bit. In the 1000-metre races he was just in the clear the whole time, so we're conscious of that going into the race. If there's a bit of speed on, Zac can just sit in behind that from gate five - that's a great gate, he can get across and have a little bit of daylight.
"Forget the last run, he just wasn't travelling well. I don't really think he was just one-paced in the last 200 (metres), I think he was just struggling to get balanced up. He didn't hit the line like he has done previously with Zac. I'm hoping Zac, the way he's riding, can get him running, and if he does, I think he's a big chance."
Size's two have drawn wide, with Hezthewonforus set to break from 12 under Joao Moreira and Mr So And So drawn 11 under Chad Schofield. Hezthewonforus returned form a 10-month lay-off to win two starts back but was only fifth upped to a mile last time; Mr So And So has been in good form of late and was a half-length second to the smart Not Usual Talent over 1650m at the Valley earlier this month.
"I don't think you can (split them), they're handicapped up to what they can do," Size said. "Mr So And So has been getting some extra rating because of his placings and Hezthewonforus came back a winner, so they're handicapped up to their best."
And, of the man who could prevent him from sealing an 11th championship, he said: "He has a fantastic record, he's won a lot of big races and he's been in Hong Kong for a long time. He's proved himself time and time again so his record speaks for itself."
Sunday's action starts at 12.30pm with the Class 5 Medic Kingdom Handicap (1800m).