The 29-year-old Hong Kong star went close in the Shergar Cup Challenge (2300m) when the front-running Genetics was caught in the final strides by fellow Rest of the World rider Mark Zahra aboard Indianapolis.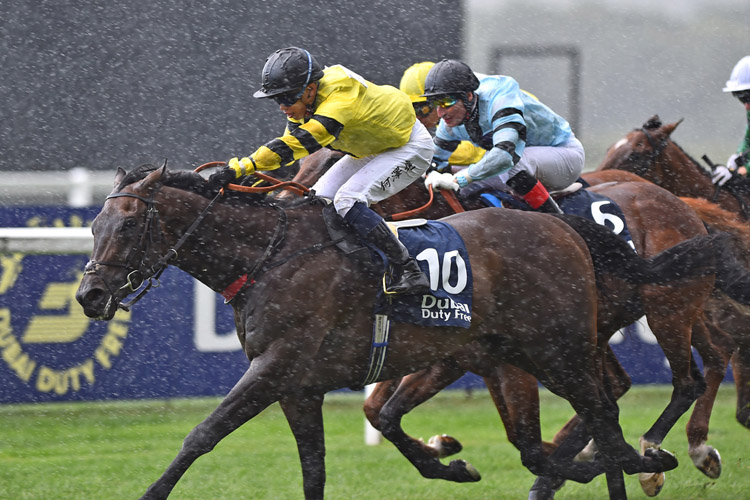 However, Ho went one better in the following Shergar Cup Mile (1600m) when Power of Darkness, trained by Derby-winning handler Marcus Tregoning, came home powerfully from well off the pace to score with authority.
Ho was thrilled to join Zahra and Japanese rider Yuga Kawada as part of the winning team. The trio accrued 86 points with Team Europe and The Girls joint-second with 63 points and Great Britain & Ireland fourth of four with 28 points.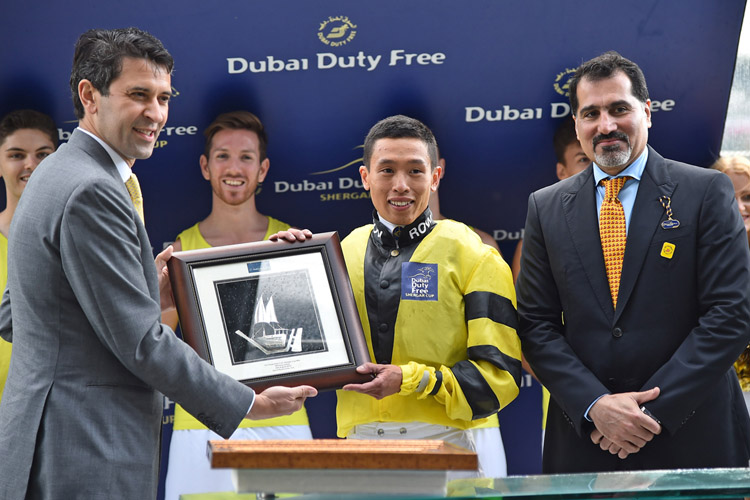 "This has been a great experience and I have to thank the Hong Kong Jockey Club and everyone at Ascot for giving me this opportunity," the former Hong Kong champion apprentice said.
"The Shergar Cup makes headlines all around the world and I would have to say this goes down as one of the most enjoyable days of my career so far."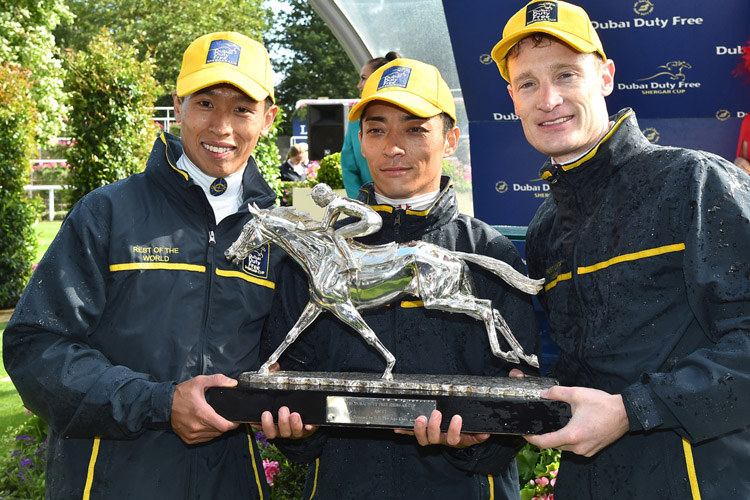 A double ensured Hayley Turner took the Alistair Haggis Silver Saddle award for the second year in a row. The girls team captain amassed 40 points to emerge as the contest's leading individual rider. Ho was joint-third in the standings with 32 points.
Ho is currently just over halfway through a second summer spell with leading British trainer Mark Johnston and is hoping to add to his tally of four winners before returning to Hong Kong in two weeks. He ended the 2018/19 season by winning the Tony Cruz Award as Hong Kong's leading homegrown rider with a personal best 56 wins.
"Mr. Johnston has supported me so well but it's great to get chances in good races for new trainers and winning a race like this at a great racecourse like Ascot is a dream come true for me," Ho said.
"The feeling I got from the fans here today was just very special and riding with and against so many great riders from all over the world is something I'll remember for a long time.
"Of course, it would be great to come back for Royal Ascot, that is something I would love to do. To do that on a Hong Kong horse would be awesome. And to win and meet the Queen would be even better!"
Gerald Mosse, a riding legend in Hong Kong thanks to his past successes in the city, was out of luck on the day as part of Team Europe but was delighted to see Ho make an important breakthrough.
"I've watched Vincent's progress for quite a while now and I'm very proud of what he is achieving," the Frenchman said.
"He still has things to learn but he is going about his job in exactly the right way and working with Mark Johnston will be a big help. He has achieved a lot in Hong Kong already, but this is something different. He's still young and he is going to be a very good rider, for sure."