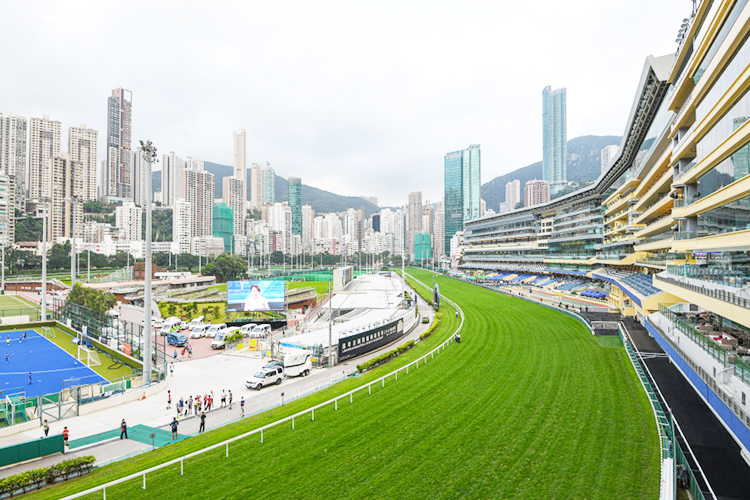 An opening ceremony will be held on Wednesday, 11 September, at Happy Valley Racecourse, during the inaugural race night of the racing series under the new sponsorship.
Head of Consumer Banking Group & Wealth Management, HK, Mr. Ajay Mathur said of the new partnership: "DBS is honoured to join hands with Manulife to be the title sponsor of the Million Challenge starting from this year. The seamless collaboration among horse owners, trainers and jockeys to strive for championship across this six-month racing series is a perfect testament to the winning partnership between DBS and Manulife!"
Mr. Lawrence Nutting, Chief Distribution Officer of Manulife (International) Limited said: "Manulife is pleased to present this world-class race series with our key bancassurance partner DBS. We look forward to bringing this exciting and fabulous racing series to the Hong Kong public and promoting the winning spirit of Manulife and DBS through the Million Challenge."
HKJC Executive Director, Racing, Mr. Andrew Harding, said: "We are delighted to welcome DBS and Manulife as the title sponsor of the DBS x Manulife Million Challenge. Since its inception, the Million Challenge has added to the excitement of racemeetings at our iconic Happy Valley racecourse, with the champion title a much sought-after glory for Owners, Trainers and Jockeys. I would like to take this opportunity to thank DBS and Manulife for their generous support. We look forward to working with them and to a brand new season of racing excitement at the Valley!"
DBS x Manulife Million Challenge is for runners of all Class 3 or above races and will commence on 11 September at Happy Valley Racecourse. The series concludes on 26 February, 2020, and the Owners of the three horses with the most accumulated points will share a bonus of HK$1 million, with the overall winner receiving HK$650,000 of that total.