However, 2019 is ending on a similar high with the birth of his first child yesterday (Sunday) and the opportunity next Sunday to claim a first International Group 1 win, aboard In Her Time, in the LONGINES Hong Kong Sprint at his first ride in Hong Kong.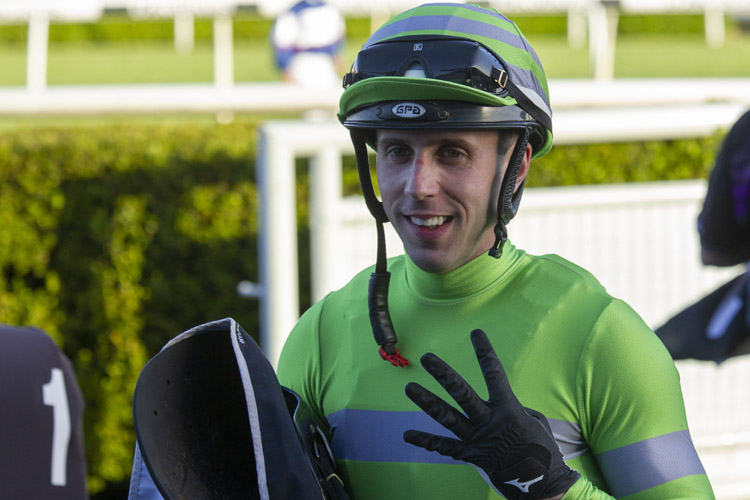 "After a long weekend Taylor and I are proud to welcome our amazing little man Hunter James Avdulla born yesterday at 6.04 pm, weighing 3.5 kg. Both mum and bub are doing well," reported Avdulla who plans to leave on Saturday, after racing in Sydney, and return on Monday.
This will be the first time Avdulla has ridden in Hong Kong but not the first time he's been racing at Sha Tin.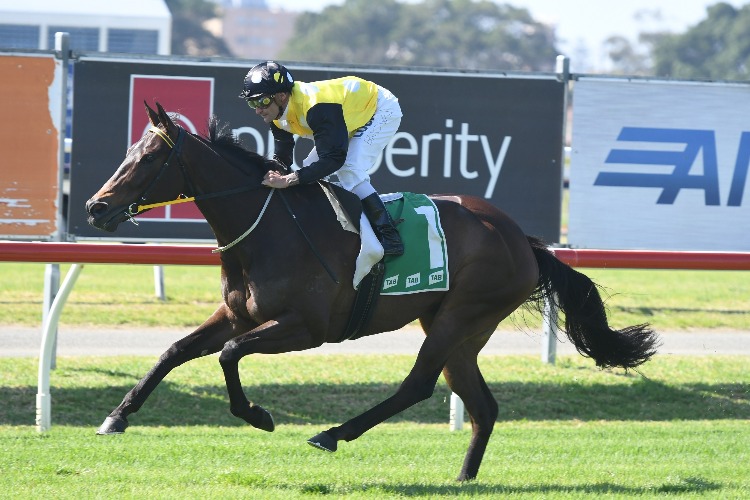 "I took advantage, if that's the right word, of getting suspended in Sydney and came up to see Chautauqua win the Chairman's Sprint (Prize). He's a horse I'd ridden a few times and it was fantastic to see what he did that day, producing his big, big finish," he said.
"So I've seen the track first hand and plenty of it, of course, on television. It's a nice, big, fair course and it's no issue to ride there for the first time. You tend to know the horses there as well, especially the sprinters, as we see them regularly and that's a plus as well."
So, what does he make of In Her Time's prospects against the Hong Kong sprinters?
"You know there's a lot of depth among the Hong Kong sprinters. They're all very decent horses and now we've got the up and coming three-year-old Aethero who looks pretty special so maybe we're up against it.
"However, the Australian sprinters almost always measure up wherever they go and she (In Her Time) is very consistent. You can forgive her run in the Everest when she returned this season and then her second-up run at Flemington was full of merit. She beat home Group 1 winners like Santa Ana Lane and Alizee.
"The draw will be important. I know everyone says that but in her case, I'd want her to get as cosy a run as possible. I don't know whether she can win but I am really looking forward to riding her and whatever happens, I don't think she'll be disgraced," he said.
Avdulla, the Melbourne born and raised son of well-known bookmaker and punter Peter Avdulla whom he regularly accompanied to the races as a teenager, took a "punt" of his own by relocating to Sydney where the riding ranks are regarded as the most intensely competitive - even cutthroat - in Australia.
He went, in 2010, at the invitation of trainer Gai Waterhouse who'd previously lured Nash Rawiller and Blake Shinn from Melbourne and groomed them personally and professionally.
Nonetheless, there were many doubters. Initially that Avdulla would simply become too big and heavy to sustain a career in the saddle and, later, that he simply wouldn't cut it in Sydney.
But perseverance had its reward. He gradually established that he could compete in his new home and that year rode his first Group 1 winner Secret Admirer, trained by Grahame Begg, who beat the Waterhouse-trained More Strawberries.
If he needed some mark by which he'd be judged as having made it, then it was success in the Sydney metropolitan and statewide New South Wales premierships in 2017/18 after surrendering what looked a winning lead in the 2016/17 city title which he concedes was "very disappointing" at the time.
He was overhauled by Hugh Bowman who, more than graciously, the next season sent this text message to Avdulla - "Good luck with the premiership — it's yours if you make it happen".
"Happily I did make it happen and I still have that text on my phone. It was very good of Hughie who I think was in Japan at the time," said Avdulla who followed Bowman to Tokyo late last year, "I rode more than twenty winners and a couple of Group 1 placings. It was a bit of any eye-opener and a great experience. I love Japan and the racing there but the language barrier makes it a bit difficult and when you're locked down before a race meeting it is quite a lonely experience."
That three months stint in Japan was followed by a European holiday this year which largely explains why Avdulla was unable to defend his jockey's premiership crown.
"That doesn't bother me. There are those most important things like awaiting your first-born and, to be honest, I needed a bit of a break which is why we headed to Europe. I'd never really given my body a break before and it was a great chance to travel before the baby arrives.
"We went through Italy and Spain and travelled for about six weeks. It's the first time I'd ever been away that long. In the past, I'd take a week off and miss the racing too much but I really enjoyed this European trip and would love to do it again someday," he said.
For all that, and his passion for American sports including the NFL and NBA, the likeable 28-year-old now sees himself happily at home as a husband and father.
"Life's changing now. It's not just about me anymore," he says with a smile, "and the more I travel, as great as that is, I'm reminded just how great my own backyard is living near Sydney's Eastern beaches."
The one-time, self-confessed party boy is settling down it seems and continuing to make his mark in the saddle.
"I always enjoyed having a bit of fun," he said. Adding later: "I still do, I just have to ask permission now," said the jockey who has invested in restaurants and bars including, originally, the popular Cubby House close to Randwick racecourse and now Limited - a lounge bar and night club in King's Cross.
He also admits he "likes to make money" and celebrate a winner. "It's handy to know you won't have to queue to get in if you've won a big one and you're heading to a place you part own. I like that," he said.
He's on the major wins board this season having won October's G1 The Metropolitan on Come Play With Me and the AU$1 million Bondi on Kubrick. Typically that was as newsworthy as many of his wins have been including the 2016 G1 VRC Oaks, on 100/1 chance Lasqueti Spirit, with a daring front-running ride which was then described as the jockey being as "bold as he can be", and the Kubrick win when bravery matched skill as horse and rider literally scraped the running rail to secure the winning path which left the jockey's right boot shredded to pieces.
So, if there's a surprise in Sunday's Hong Kong Sprint he just might be the man to pull it off.