Alain de Royer-Dupre has combined great success in both spheres during a stellar career which, for the last 35 years has seen him uphold the role of principal trainer in France to His Highness the Aga Khan with a level of distinction very few combinations of trainer and owner/breeder can claim to match.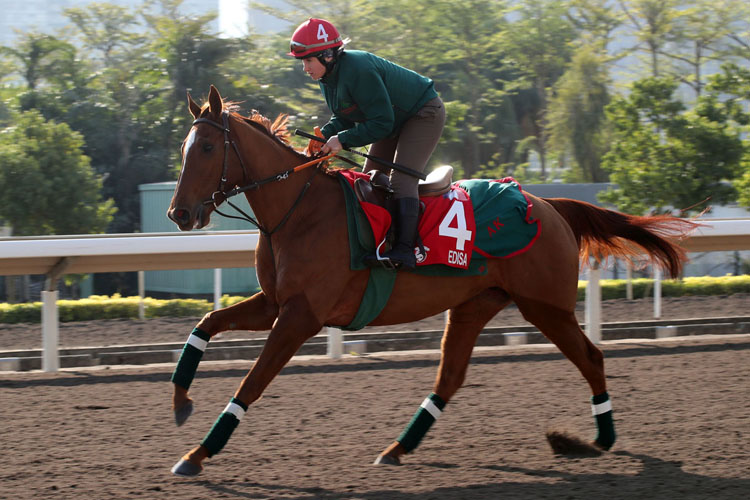 While the twin highlights of their association might have been thanks to a pair of exceptional Classic and Prix de l'Arc de Triomphe winners in Dalakhani and Zarkava, Royer-Dupre's ability to campaign his horses across the globe - both in the emerald green of the prince and for numerous other owners - have brought him wins at the highest level in Britain, the United States, the Middle East and Hong Kong.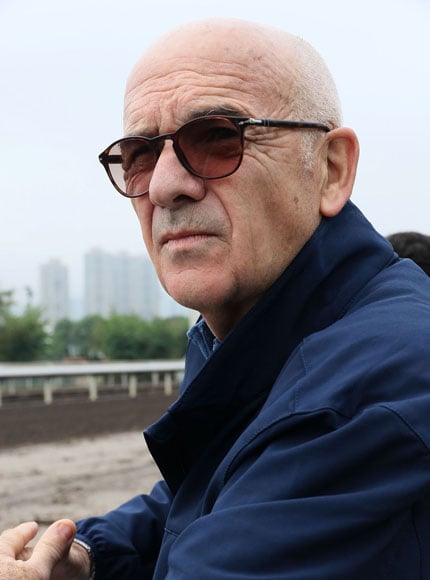 Among the international challengers ranged against a strong domestic defence for the four LONGINES Hong Kong International Races next Sunday, Royer-Dupre's pair of wins at Sha Tin match the record of Aidan O'Brien, Sir Michael Stoute and Takayuki Yasuda.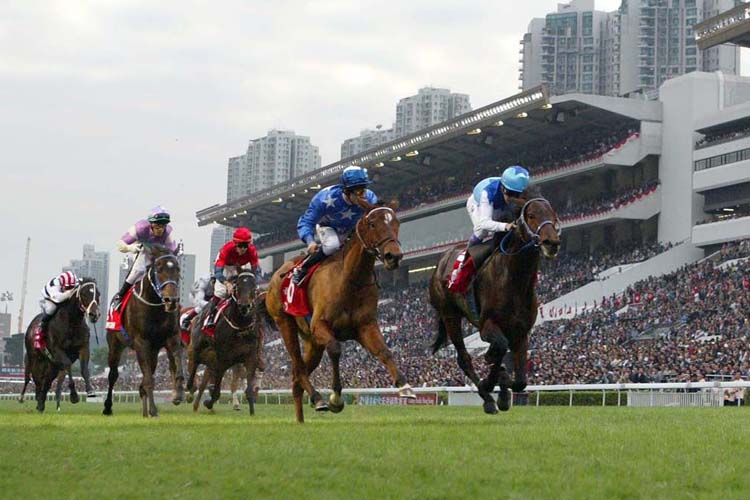 Bidding to add to the 75-year-old's enviable record in Hong Kong - nine of his 20 runners down the years have finished in the first three - will be the three-year-old filly Edisa, who already boasts one victory outside France, having defeated compatriot Wonderment in the Jockey Club Oaks Invitational at Belmont Park.
"She is a real racehorse," says Royer-Dupre. "She hasn't quite the same level as the very best of her generation but she is extremely consistent and has run well on all types of tracks and always gives her best.
"She handled the travelling to Belmont very well and coped well with the American style of racing. She is very adaptable, whatever the situation.
"I would have loved to see her win the Prix du Conseil Municipal Paris ahead of this and her task would have been a lot easier on better ground. The winner [Subway Dancer] is a real heavy-ground specialist and she ran well enough to punch her ticket for Hong Kong."
With the prince's retained jockey Christophe Soumillon unable to ride at the required 119lb it will be Stephane Pasquier who deputises aboard Edisa.
The Aga Khan Studs homebred daughter of Kitten's Joy is out of Ebiyza, who ran in the 2013 Vase over a mile and a half.
But Royer-Dupre had no hesitation in throwing her into the cauldron of the HK$28 million LONGINES Hong Kong Cup over two furlongs less, while a look at his record at the meeting confirms he rarely makes a mistake when selecting the appropriate target.
"In the Vase there will be a lot of runners and once it became clear she could run in the Cup, that looked attractive on the basis of my frequent visits to Sha Tin," he says.
"Our horses have often run well there and if you look at a horse like The Bogberry, who looked to have average claims at best, I went there telling people he would be in the first four and he was duly fourth.
"If she runs well and puts up a good performance we will be very satisfied. It's not the same expectation as when heading there with a Giofra, a Pride or a Daryakana. We are a little bit below that level but she is a filly that knows how to race and how to fight. She has had quite a hard season but the reports are that she has travelled over well."
Pride and Daryakana
If Royer-Dupre's record of placed horses inspires confidence that he is not a man to overface his challengers, then it is the memories of his two Hong Kong winners - 2006 Cup heroine Pride and the last-to-first sweep of Daryakana in the Vase three years later - that will perhaps persuade local and international punters to pay plenty of attention to Edisa this week.
Pride had come agonisingly close to opening Royer-Dupre's account under Soumillon when just failing to reel in Vengeance Of Rain in the 2005 Cup. 12 months later Sven and Carina Hanson's six-year-old arrived at Sha Tin in the form of her life, having only just failed to catch Pasquier and Rail Link in the Arc, before an electrifying success under Christophe Lemaire in the Champion Stakes.
Not that Royer-Dupre viewed her short-head defeat of Yutaka Take and the charging Admire Moon as an entirely fitting swansong.
"In the Arc she wasn't all that lucky because there was plenty of movement in the home straight which cost her a clear run. After that she won at Newmarket and in Hong Kong to cap a really excellent career," he says.
"In truth I wasn't too happy because in the Arc she got going too late and in the Cup she got there too soon. We went from one extreme to the other and I think that perhaps explains why I'm not smiling much in the photos! She probably deserved to be beaten by Admire Moon that day."
Pride was always best when held up off a strong pace but Daryakana provided an even more extreme example, with Gerald Mosse anchoring her four lengths off the back of the pack passing the winning post with a circuit to go, before launching a sustained run around the outside of runners on the home turn to catch Spanish Moon and Kasbah Bliss in a pulsating finish.
"She was a filly with a huge turn-of-foot and she was unbeaten leading up to her run in the Vase, having won the Prix de Royallieu pretty spectacularly beforehand. She was always held up like that and you don't change a winning formula. She loved running down her opposition late and Gerald Mosse knew the track to the millimetre and had a lot of experience there," he says.
"She was a very good filly and comes from an exceptional family, with her dam, Daryaba, having won the Prix de Diane LONGINES and the Prix Vermeille, while she herself has been an excellent producer as well."
Sands of time
Time for adding further international success is slipping rapidly through the hourglass, with Royer-Dupre looking at the end of 2020 as a likely moment to retire, or at least "slow down significantly" in his own words. The final decision might depend on how a promising clutch of two-year-old progress next term.
But Edisa's victory in the inaugural Jockey Club Oaks recalls another stateside success in 1984 - the year Royer-Dupre took over the reins as principal trainer to the Aga Khan following the death of Francois Mathet - with 53/1 shot Lashkari and an inspired Yves Saint-Martin landing the very first Breeders' Cup Turf.
"He had just won the Conseil Municipal by five or six lengths and was in fantastic shape, though I didn't have anywhere obvious to run him. At the time Yves Saint-Martin was our principal jockey but he had already committed to All Along in the Breeders' Cup for Mr [Daniel] Wildenstein," he recalls.
"About 10 days before the race he got a call to say that they had opted for an American jockey [Angel Cordero] and that stuck in my head because I knew I had my horse in really great shape. It was the first Breeders' Cup so I didn't really know what would be required and I didn't know Hollywood Park, other than it had wide sweeping turns and was a lot more of a galloping track than, say, Santa Anita.
"So I talked it over with Yves and the Prince and we decided to give it a shot. He was given a superb ride and beat All Along in great style."
That season of 1984, trainer, owner and jockey had already secured Classic success through Darshaan in a Prix du Jockey Club for the ages, beating Sadler's Wells and Rainbow Quest.
The pattern had been set, with Royer-Dupre established as the French classicist who also loved to travel.
"It's different I suppose," he says. "The Diane and the Jockey Club are Classics and I train for an exceptional owner/breeder. Those races really serve their purpose in terms of selection of the breed going forward. When you are sent 40 or 45 yearlings a year by someone like the prince, that selection of the breed is the biggest thing.
"But the big international races are a different proposition, with the challenge of the travel and getting the timing of a horse's preparation absolutely spot on. Sometimes you set a target like that from a long way out and sometimes it's a relatively late call because you feel the horse is in the right shape to try."
Chantilly or Sha Tin, punters around the world have long since learned the lesson that when Alain de Royer-Dupre eyes a target, his runners should command every bit as much interest as respect.