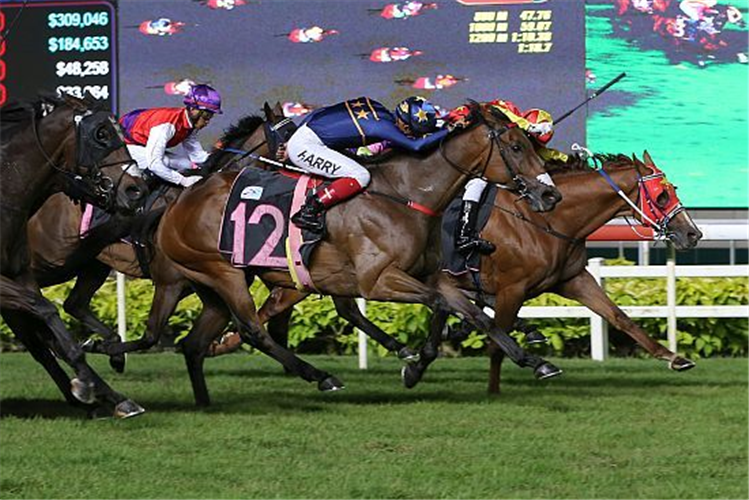 The Japanese-bred by Samurai Heart, who is now seven, has been plagued by leg issues that curtailed a promising staying career under former nine-time Singapore champion handler Laurie Laxon following his close second to Infantry in the Group 1 Emirates Singapore Derby (2000m) in 2017.
After a brief stint via Laxon's successor Lee Freedman, who did a good job to eke out two placings from as many starts under his care in spite of all his niggles, Lim's Samurai was spelled in Malaysia before eventually landing at Meagher's yard last year.
Tasked with the challenging job of resurrecting the four-time winner's career, and hopefully restoring it to its former glory, Meagher has thus far met with disappointing results, with the odd flashes of brilliance popping up once in a while, such as his fast-closing sixth to Nowyousee in the Group 3 New Year Cup (1200m).
With his top performances from yesteryear slipping into oblivion – except maybe for his hardcore fans - it wasn't surprising to see Lim's Samurai again sent out at mammoth odds ($390) in Friday's $85,000 Speedy Cat 2013 Stakes, a Class 2 race over 1400m.
That quote would have probably doubled after he was seen coursing out four wide in midfield, albeit with cover from Tesoro Privado (Dennis Tan Zhi Xian), but when A'Isisuhairi got Lim's Samurai on the correct gait and all balanced up as he was hooked out wide, that turn of foot of old was suddenly revived.
Leader Eye Guy (Alysha Collett) tried to muster but was hard-pressed to thwart three other contenders who were also rattling home, Karisto (Mohammad Nizar), Threeandfourpence (Patrick Moloney) and Sacred Croix (Simon Kok Wei Hoong).
Favourite Siam Warrior (Juan Paul van der Merwe) was stunningly not in the hunt. The four-peat bidder had every chance stalking up the speed, but was the first to show the white flag at the 400m.
Upfront, a stirring five-way go was unfolding, with Lim's Samurai the unlikely protagonist to put his rivals to the sword, just edging Karisto out by a nose. Sacred Croix ran third another half-length away with Threeandfourpence in fourth place by the same margin. The winning time was 1min 22.2secs for the 1400m on the Long Course.
"It's very satisfying to see him finally win tonight. He's done a great job as he's had a lot of issues," said Meagher.
"This horse has come through the Laurie Laxon school, he's now in our school. We often had him underdone, but he trialled well the other day (March 12 when third to Churchill).
"(Assistant-trainer) Danny (Beasley) trialled him, and told me that's the best he's seen him for a while, he was very fit. We freshened him up during the week and that's the result.
"It's good for the boss (Mr Lim Siah Mong of Lim's Stable) as he was a very good horse for them at one stage. He was four deep and credit to him and Harry for a brilliant ride.
"Draw 12 was a big ask, but it wasn't a problem in the end. It's not a shock to see him win even if his odds were ridiculous; his last races haven't been that bad.
"We'll now find another race for him."
A'Isisuhairi, who had never sat on Lim's Samurai, be it in races or trackwork, said the Long Course afforded him more time to extract the best out of the gelding.
"The barrier was not ideal and I was concerned not to get caught too wide," said the Malaysian jockey.
"He began well, but as they steadied up, there was no way for me to come back. So, I was caught wide, but with some cover.
"On the Long Course, I was able to get him balanced and switch to his right leg. In the last 50m, he just kept going."
Unsuccessful for almost three years – since April 7, 2017 – Lim's Samurai has now taken his record to five wins, five seconds and one third in 23 starts for prizemoney that has now finally exceeded the half-a-million mark for the Lim's Stable.