Will the 2021 Japanese Derby, the race's 88th running, see an unbeaten colt go to the winner's circle for the second year in a row and stay on course for the Japanese Triple Crown, or will the field's only filly become the fourth filly and first since Vodka in 2007 to claim the coveted jewel?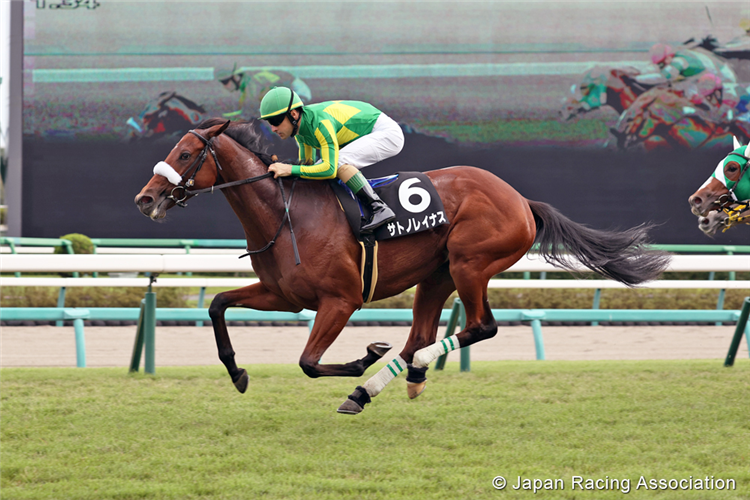 Or perhaps, neither of the above. After the two big names neck in neck in the forecast, there's more than a couple lengths to a smattering of others pegged to make the money – Shahryar, Wonderful Town, Admire Hadar, Titleholder, Great Magician, Deep Monster.
All eyes have been on the Miho Training Centre in the east of Japan, from which the Derby's two star hopefuls hail. On 26 May, jockey Takeshi Yokoyama rode Efforia over the woodchip flat course for 1000m and a time of 66.3s, with a blistering 11.9s wrap.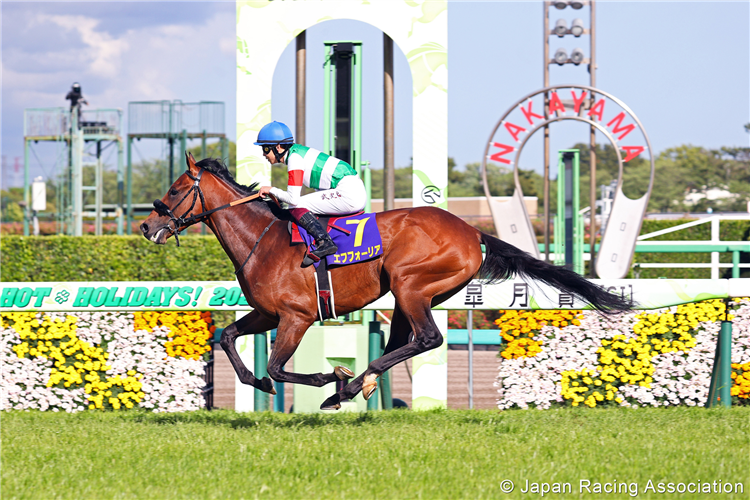 "Whether he'll be able to settle well in the Derby will likely be a topic, but he showed me he has fight while still able to run without overdoing it." Trainer Yuichi Shikato commented.
Christophe Lemaire, Japan's current leading jockey, rode Satono Reinas over the same track for a total time of 84.3s over 1200m, 67.8s from the 1000m pole, and a 12.8s final lap.
Lemaire said, "She moved out very well last week, so I didn't want to overdo today. The time doesn't matter. Most important is her condition and she felt very good. Perfect!"
Lemaire has won six G1s over the Tokyo 2400m, including the 2017 Japanese Derby aboard Rey de Oro, and with Vodka in the 2009 Japan Cup.
Yuichi Shikato landed his second G1 win with Efforia in the Satsuki Sho (2000m). Shikato has been a consistent, dependable force, but it's the up-and-coming young star jockey Takeshi Yokoyama who has won more punters' hearts.
Takeshi, who has ridden all of Efforia 's starts, hails from a riding family. Since his debut in March 2017, the 22-year-old Takeshi has risen quickly through the rankings. From a debut season's score of 13 wins, last year he notched 94 wins. The young Yokoyama won his first graded stakes last year, claimed four more, including his first G1, this year, and he's ranked No. 7 among the JRA's 137 riders.
As for Satono Reinas, it's a rare occasion when a filly takes on the Derby, especially when she had a good chance to capture the Oaks.
In the Oka Sho, Satono Reinas had been slow from the gate and travelled from only two off the rear. Nonetheless, her final spurt brought her within a neck of winner Sodashi.
Satono Reinas will be up against colts and given 2400m for the first time. More importantly though, she has Trainer Sakae Kunieda's and Lemaire's confidence. "She's fresh and she's come along without a hitch," said Kunieda last week. "With Almond Eye, I had my doubts about the distance, but with Reinas I have no worries. She is very suited to the distance."
The unbeaten Efforia is also being up to 2400m for the first time, but his four starts to date have all been in the 1800-2000m range, three at the upper end. Efforia is a son of Epiphaneia, who was second by half a length to Kizuna in the 2013 Derby and did, as a four-year-old, go on to win the Japan Cup over the same distance.