Contrail , probable Japan Cup favourite in the Land of the Rising Sun, will be making his last run before retirement.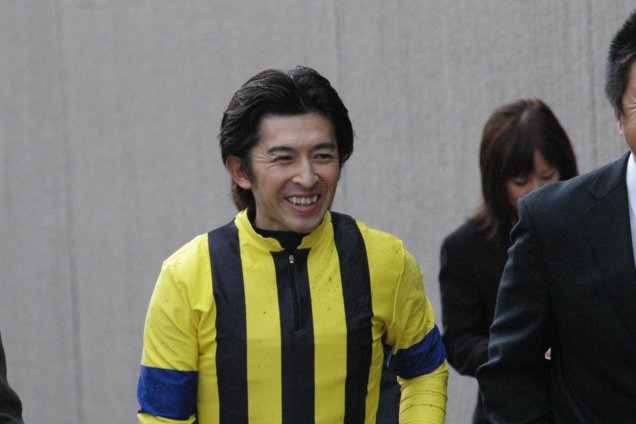 Speaking at a press conference, Fukunaga noted how rare it was to have a horse (Contrail) sired by another unbeaten Triple Crown winner (Deep Impact) advance to the very same achievement.
And for Fukunaga, who turns 45 next month, the association with Contrail is deeply significant.
"He's been a very special presence in my life, one that came along just when I'm entering the final stage of my career as jockey. He gave me the gift of the Triple Crown and to me he is a treasure," Fukunaga said.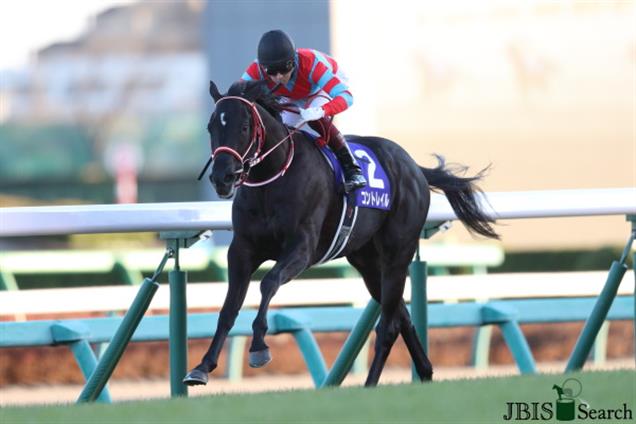 As for trainer Yoshito Yahagi, the mission on Sunday brings mixed emotions. It's something of a conundrum for those most closely connected to the colt. Contrail is at his peak, yet he's been called in for retirement to start up where Deep Impact left off.
"I want him to get a result on Sunday," said Yahagi, just off a monumental double at the Breeders' Cup but so far without a G1 win at home this year. "I want him to do well but I also need for him to finish without mishap. This is all making me very tense."
And, from the looks of the colt's final work on Wednesday (24 November) at the Ritto Training Centre just east of Kyoto, Yahagi is seeing some of Contrail's best work ever. "It's too good, he's moving just too well," he said.
In his last workout on before the big race on Wednesday, the colt breezed up the Ritto hill course under Fukunaga. He clocked 51s (36.9s, 23.9s, 12s) over the 800m, a good 2-3 seconds faster than usual for a final workout before a race, especially a big one, with one of the most competitive fields in recent Japan Cup history.
Fukunaga defended himself, saying: "I just breezed him, but his time he was fantastic. I didn't push him at all and he didn't overdo it."
Indeed, the colt galloped with such rhythm, such ease and elegance, and without the slightest wasted movement, anyone watching would know this was a very special horse.
"He's always been better coming straight off a layoff, but even with only three full training weeks in between, he's as fresh as he would be coming straight in. He's also mentally very calm," Fukunaga noted, a significant observation given Contrail's recent unruliness in the gate.
For all his recent feistiness, Contrail has never finished out of the money. A second to Almond Eye in last year's Japan Cup was followed by a third in the G1 Osaka Hai (2000m) in his first time over soft ground. Last out, in the G1 Tenno Sho Autumn (2000m), he finished second by a length to this year's G1 Japanese Derby (2400m) runner-up Efforia. Given the nearly seven months off and an inside gate over the tricky Tokyo 2000m, Contrail's results are hardly uninspiring.
The field is strong, with Contrail's biggest challenge seen to be coming from this year's G1 Tokyo Yushun (Japanese Derby, 2400m) winner, Shahryar. Both he and three-year-old filly Uberleben will enjoy lighter loads. Also, there's the four-year-old Authority, yet to make the top three in his three G1 bids thus far, but fresh off a G2 win over 2500m at Tokyo. And then, there are the three hopefuls from overseas – Japan, Broome and Grand Glory – all G1 winners, all considered to have a good shot at the JPY300 million yen (approx. HK$20.27 million) winner's prize.
However, the overwhelming sentiment, even minus the nostalgia, surrounds Contrail's imminent retirement. And Fukunaga's pledge to protect the champion's honour speaks loudly.
Fukunaga has ridden Contrail in all but one of his 10 starts thus far and he named the colt's Derby win as his most memorable. "If I had to name one race up to this point, I'd have to say that the Derby was his best," Fukunaga said. "And, I will be doing my very best this time to bring out his best once again."
With or without Gran Alegria's career-capping victory in the G1 Mile Championship (1600m) last week, one thing is for sure - Contrail's fans will be behind him all the way.