This year's line-up is down to 13, with five females in the mix, three of them -- Chrono Genesis, Lei Papale and Curren Bouquetd'Or -- believed poised for a possible three-way all-female sweep. The three have held their ground in headlines all week, but there's a typhoon on the way, rain is expected for race day and the ground at Hanshin may become a weightier factor than anticipated.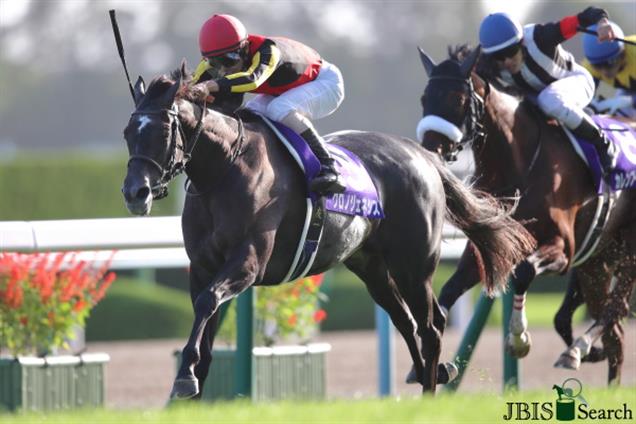 All three have successfully handled heavy going in the past, but a track bias could throw the odds in favour of those of lesser billing.
Rain or shine, Chrono Genesis is hands-down the heavyweight of the field. Only once in her career of 14 has she failed to fill top three. All but two of her outings were Group races, 10 of them G1s.
Last year, the daughter of Bago finished second in the G1 Osaka Hai (2000m), won the Takarazuka Kinen by a record six lengths and followed it up with a third in the G1 Tenno Sho Autumn (2000m), then victory in the G1 Arima Kinen (2500m), all top-level events.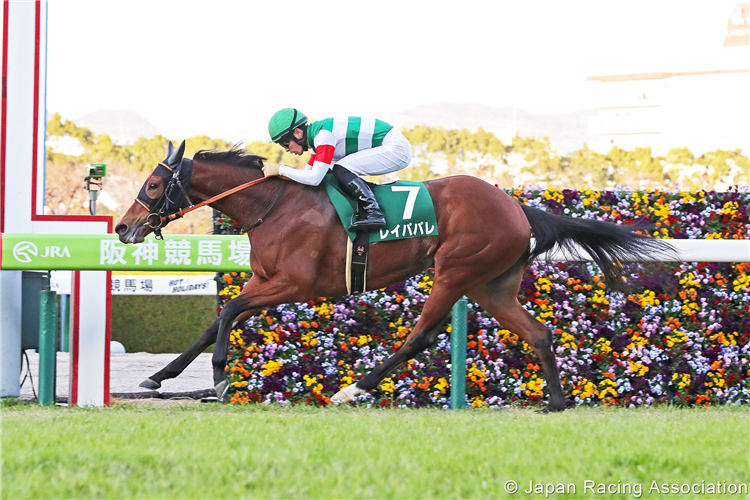 This year she's had only one test, an overseas jaunt to Meydan, and brought home a second in the G1 Dubai Sheema Classic (2410m). She'll be racing for the first time in three months, but has won after longer layoffs.
Training with a partner on the flat at Ritto on Wednesday (23 June), Chrono Genesis worked home to clock 1m 25s over 1200m with a final 200m time of 11.9 seconds under no urging. "I think she did well. It was a good workout. She moved well and she went out onto to the track with no problems," said trainer Takashi Saito.
Seen as her biggest rival, is the petite Lei Papale. She's small (just over 420 kg) but the four-year-old daughter of Deep Impact has swept all of her six starts and jumped from a G3 win at yearend to land the G1 Osaka Hai (2000m) next out in early April by four lengths and beat top champions Contrail and Gran Alegria to boot.
It'll be her first time over 2200m, and though she prefers to run on or close to the pace, she can sit midfield as well. She's won over fast and rain-affected tracks, and three times at Hanshin.
Working Wednesday under an assistant to trainer Tomokazu Takano, Lei Papale, as is her routine, took it easy up the hill course once, then upped the speed for the second lap and a final time of 51.6 seconds over 800m, with a final 200m clocked in 12.3 seconds.
"She ran well-balanced and the rider didn't push her too hard. It was an excellent workout. I think she's in her best condition yet," said Takano.
Yuga Kawada, who has ridden Lei Papale in all of her races, has the ride Sunday. Kawada has one win and two seconds from 14 Takarazuka Kinen bids.
The Deep Impact sired five-year-old Curren Bouquetd'or has yet to win a G1, but she's been the runner-up three times, and veteran trainer Sakae Kunieda is eager for her to land her first big one. Her final paces on Wednesday were low-key. There was no pressure and her movement was fine and Kunieda looked pleased.
"She's already switched into race mode and I want her to have something left for the race," said the Miho-based Kunieda. Also, "Deep Impact horses like to run, so it's important not to push them in work," he said and added, "She is looking good."
Though Curren Bouquetd'or has finished second in four previous races on heavy or slightly heavy ground, Curren Bouquetd'or does prefer a fast track and track conditions will be key.
Another name receiving frequent mention is the G2 winning and G1 Kikuka Sho (3000m) runner-up, Aristoteles, who finished in fourth place a head behind Curren Bouquetd'or in the G1 Tenno Sho Spring (3200m) a good 1000m longer than his preferred 2200m.
Mozu Bello, third here last year and second last out in the Osaka Hai, is not to be overlooked. Neither is veteran racer Kiseki, who while a seven-year-old, still has ample chance of making the money. He was second in this race last year and returns from his fourth in April's G1 FWD QEII Cup (2000m) at Sha Tin.