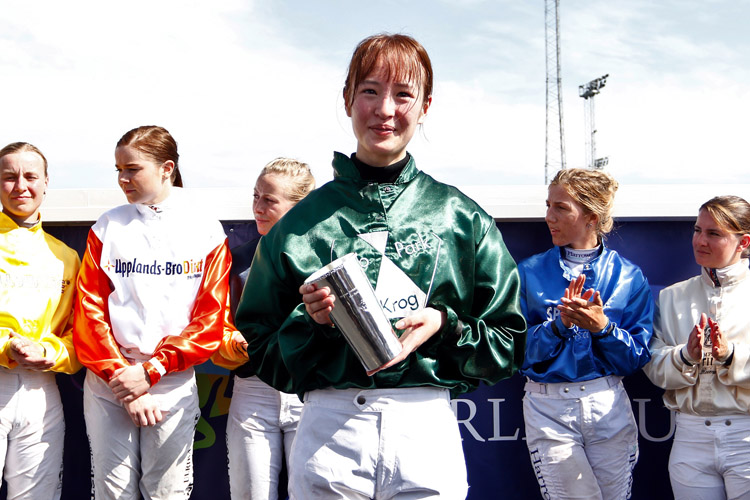 Nanako Fujita, in her fourth year as a JRA jockey and the only female rider in JRA, demonstrated her winning ways outside of Japan this time, winning the Women Jockeys' World Cup title on Sunday at Bro Park in Stockholm, Sweden.
Competed among 10 female riders, the winner was decided on a point system over five races. Fujita, with 16 wins this year for a total of 63 career victories, won the second leg of the competition and, sitting in third place before the last race with just three points separating the first three, she took home the grand prize by winning a 2,100m race. Fujita finished with 48 points, with defending champion and Sweden's Josefin Landgren coming in second with 43 points and Britain's Jane Elliot rounding out the top three with 38.
Said Fujita (via the Women Jockeys' World Cup website): "It's unbelievable I am really happy. It is the first time I have ridden a winner outside of Japan. Travelling to Sweden and riding Swedish horses has been a very good experience for me and I hope I can inspire other female riders. I am thankful to my trainer in Japan and my parents and to Svesnk Galopp for inviting me to Sweden."