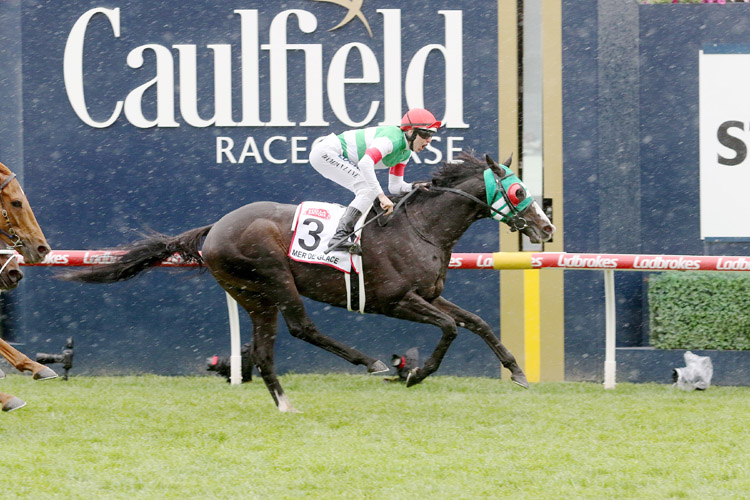 Japan-trained Mer De Glace, a 4-year-old by Rulership, under jockey Damian Lane, won the Group 1 Caulfield Cup, held at Caulfield Racecourse on Oct. 19. Vow And Declare, a 4-year-old by Declaration of War, finished second by a length and Mirage Dancer came in third.
Hisashi Shimizu, trainer for Mer de Glace, said: "Because this was his first experience flying and with the drastic change in environment, I was a bit worried about him before the race, but he held his own and ran his race today. I left it entirely up to the jockey today and, with the front runners in sight heading into the homestretch, it was a perfect ride. I'm considering the Melbourne Cup as his next race, but we'll look at his condition first and foremost and I will discuss with the owner where to run him next."
Damian Lane, on board Mer de Glace, said: "He started decently, but the pace of the other horses was fast so I decided to take him backwards rather than trying too hard to get a good position. He was a bit anxious to go at certain points of the race, but he responded very nicely throughout the race. We hit the front earlier than I expected, but he finished strongly in the homestretch."