Should Almond Eye win the early summer mile feature, she would become the first Japan-based horse to win eight G1 races, whether home or abroad.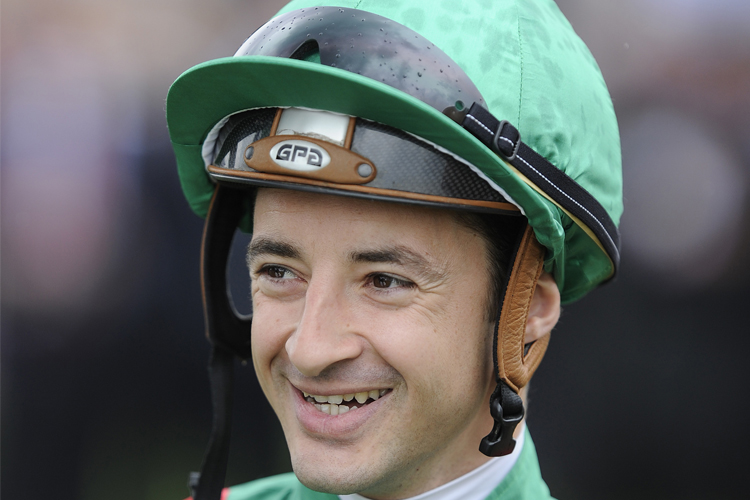 The 70th running of the Yasuda Kinen is looking close to becoming a match race between the five-year-old daughter of Lord Kanaloa and last year's brilliant winner Indy Champ, but a strong challenge is also expected to be served up by a number of others, including Admire Mars, Gran Alegria and Danon Premium.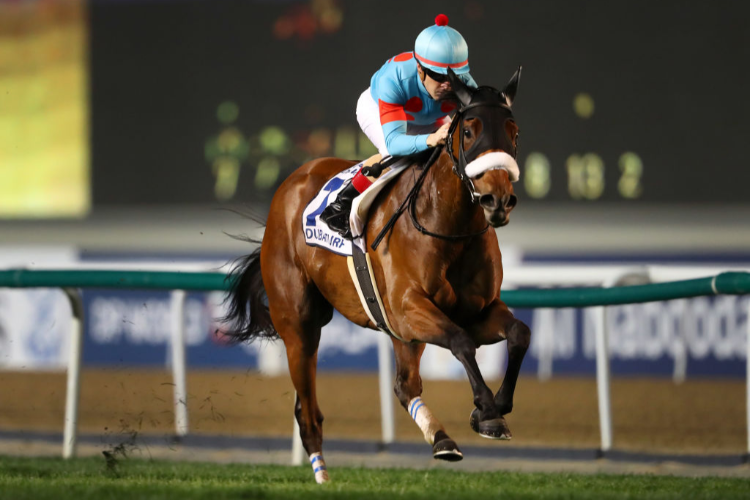 But, what makes this year's race a particular matter of honour for Lemaire – Japan's leading rider – stems from the interference Almond Eye suffered in the Yasuda Kinen last year and the ensuing loss as the overwhelming race favourite.
"It was a real shame," Lemaire said speaking to press after fast work on Wednesday. "She got knocked at the start and wound up in a bad position, which is the reason she lost."
Asked if he was looking for revenge, the 41-year-old Frenchman replied matter-of-factly, "Of course. And I want her to set a new record. Eight G1s and revenge, a double challenge. I'm looking forward to it."
Lemaire rode Almond Eye in trackwork at Miho on Wednesday and the super mare looked sharp as she breezed over the woodchip flat with a stablemate. At 1m 06.1s and a final lap of 12.1s over five furlongs, it was Almond Eye's fastest workout in preparation for the Yasuda Kinen and she has been urged on in none of them.
Almond Eye is coming off a dominant four-length win in the all-female G1 Victoria Mile a mere three weeks ago at Tokyo and there too Lemaire had the Yasuda on his mind as he pulled away in the stretch.
Back at Ritto, 2019's champion miler Indy Champ, whose last start saw him top the field in the G2 Yomiuri Milers Cup at Kyoto on 26 April, has had three hard pieces of work up the hill over the span of a week, with Wednesday's four-furlong climb timed at 51.6s with a 12.7s final sectional.
Overseeing work on Wednesday, trainer Hidetaka Otonashi said, "Last year, I had him at about 80 percent, but with the strong field this year, I wanted to bring him in at 100 percent and I do think he's in better shape this year than he was last."
In the saddle will be Yuichi Fukunaga, fresh off winning the Japanese Derby.
"Almond Eye is Japan's champion horse. But, over the mile, Indy Champ is the champion and I do have pride and confidence in that," he said.
Danon Kingly, Normcore and Admire Mars all received nods and banner headlines in Thursday papers, the day after fast work. Yuga Kawada is partnered for the first time with Admire Mars, who is returning to the track after nearly six months and his success in the G1 LONGINES Hong Kong Mile.
Keita Tosaki is back with old partner Danon Kingly, who looked powerful breezing over six furlongs under Tosaki on the Miho woodchip flat on Wednesday. Normcore was pushed hard over five furlongs on the flat for a time of 1m 05.7s.