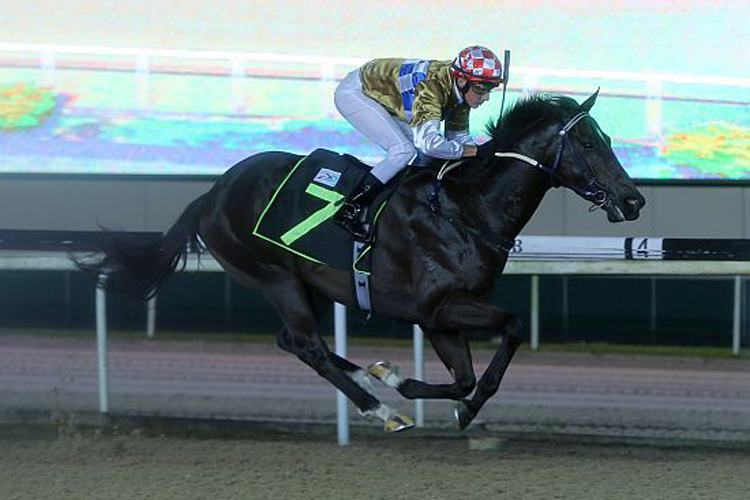 The fact that the Elvstroem four-year-old has won all his three Kranji starts without any headgear presented one side of the dilemma.
But regular partner John Powell who knows him the best, especially the engine inside the bonnet, did say after his last win in a Class 4 race over 1200m on the Polytrack on August 2 that he might need a set of blinkers at his next run, this Sunday's $70,000 Class 3 Division 1 race over 1200m on Polytrack.
He has "Natural" ability in abundance, but on the flip side of the coin, he is also playful, the Australian jockey said.
Four weeks later, Surpass Natural trialled with shades on. Dropped back in the second half of the field as Petite Voix set the pace, Surpass Natural eventually motored home to run second to Al Green.
Powell gave his feedback. The equipment was helpful, but without being all that performance-enhancing.
Dragon took it on board with the owners, the Sky Eye Stable later at night, and the consensus was pretty much not to fix it if it ain't broke – at this stage.
"He won't wear any blinkers. We'll just go with the flow of his last starts and hope he continues to win the 'natural' way," said Dragon.
"He was more concentrated with the blinkers at his barrier trial, but I don't really want to change a winning formula. He's won three without blinkers."
Powell said that with or without blinkers, Surpass Natural will face his biggest test thus far, anyway.
"He can play the fool at times, but he was actually a bit more concentrated with the blinkers on," said the experienced jockey.
"Did it improve him or make him faster? I'm not so sure, but his mannerisms were far better.
"He's a horse that can adapt to the speed. If there is a lot of speed, he can settle in fourth or fifth or he can race handy or lead, like at his last start when he drew a good gate.
"Whether he wears blinkers or not, I left that to Leticia, but he will be tested this time for sure. There is at least two to three lengths of difference between Class 4 and Class 3.
"He will have to be on his best game to win again."