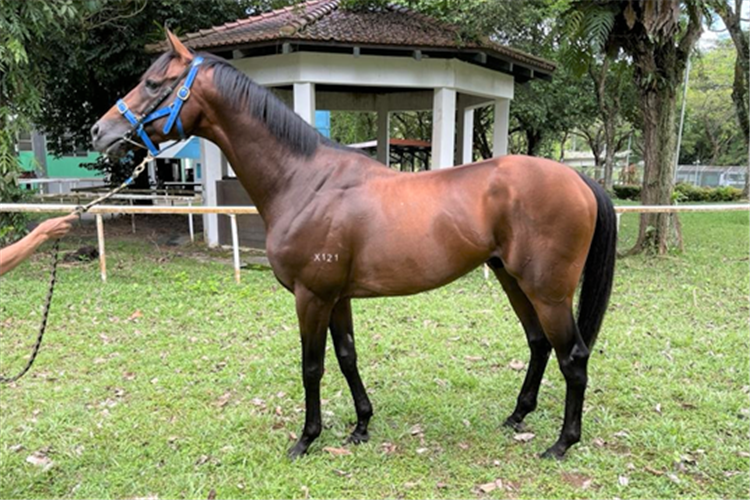 During a floating period back in October, after the much-vaunted South African triple-Group 3 winner misfired with two unplaced starts at Kranji, Beasley was tossed into the mix for the new steering job.
The Australian hoop answered trainer Ricardo Le Grange's call-up to gallop the five-year-old entire by Potala Palace, but it all came to nought when trainer Daniel Meagher confirmed he was running Lim's Lightning in the Group 1 Queen Elizabeth II Cup (1800m).
Beasley had to turn down the ride on Katak as he gives first call to the Lim's Stable champion.
Ironically, he was eventually left without a ride when Lim's Lightning was sensationally scratched on raceday. Though hired on the fly, Matthew Kellady did a great job to ride Katak to his best Singapore result to-date, a half-length second to Hard Too Think after even being hailed the winner a furlong out.
We all know the rest. Beasley went on to win the Group 1 Singapore Gold Cup (2000m) with Lim's Lightning one month later while Katak ran fourth for Zyrul Nor Azman, two lengths astern.
After the December break, Katak relaunches in this Saturday's $85,000 Class 2 race over seven furlongs, and with Beasley available with no 'if's and but's' this time, he finally gets to ride a horse he clearly has plenty of respect for – even more so at his second prep.
"Ricardo had sounded me out about a month ago about riding Katak in this race, before the start of the new season," said Beasley.
"I pretty much knew I would have no other commitments, so I was very happy to jump on Katak for this ride.
"I actually know the horse from last prep when I rode him a couple of times. I galloped him once on grass and once on Polytrack, before the QEII Cup.
"I did watch Katak's run in the Gold Cup and I thought he couldn't have had a better run, but I really think he has improved a lot since.
"I think Ricardo has found the right formula for this horse. I remember, last time, he was highly-strung and was a bit aggressive, but after Ricardo put his No 1 boy on him, he's been going really well since.
"I could feel the massive change when I galloped and trialled him. He's a lot more athletic and has settled down a lot more.
"He was very contained before the trial and he also trialled very well (won by beating speedster Makkem Lad on January 11).
"I was quite surprised as I knew he had quality last prep and remember telling Ricardo he would not see the best of this horse until Gold Cup day, as he needs 2000m.
"But he was so much sharper in his trial this time in, he feels much faster. I remember when Marc (Lerner) rode him in his earlier trials, he didn't trial as well.
"He has finally settled in and Ricardo has finally worked him out. I'm very happy he's kicking off in a 1400m race."
Beasley will take his appointments on last year's Cape Winter Series winner on an ad hoc basis, hoping he can deliver as and when he is given the nod.
"I've only been asked to ride him in this race at the moment," he said.
"I'm not sure if he will head the same way as Lim's Lightning even if I'd imagine the (Group 1) Kranji Mile (May 21) would be there for both, but there may be times when I'm available, so we'll take it race by race.
"I'll just focus on this ride for now, and give it my best as it'd be great for everyone, especially the connections who have been such a big part of his arrival to Singapore, if he could win sooner rather than later.
"No doubt, it's not his best trip this Saturday, but it'll take some pressure off as there's been so much heat on the horse."
Speaking of pressure, Beasley expects quite a fair bit in the race itself, and how Katak absorbs it will also depend on a factor which is never a constant – track bias.
"Nepean is a free-rolling sort and you have to respect him. He's very difficult to catch and I definitely won't leave him out of my sights," he said.
"I also respect Heartening Flyer. He's a horse I've always liked as he's a really good horse and I think he can go on and win better races.
"I haven't spoken to Ricardo yet about whether he goes forward or drops back. Last week, the way the track played, the frontrunners dominated.
"So, I'll be watching the earlier races a lot to have a better idea, and get a line on them."